Browsing articles in "Dogs"
As a dog owner who wants to teach your dog cool tricks, you need delicious treats and this Vaun Duffy Dog Treat Training Bag. It's a small bag with mesh pouch, perfect to carry treats around as well as a ball or dog toys. Take your dog to the park for a good training, you can carry your dog necessities inside the bag, for example there's poop waste bag dispenser on the back of this bag for easy clean up, the main pouch can be used to hold up to 2 cups of kibble.
This bag has been created for dog owner convenience, the front mesh pocket can be used to hold a tennis ball while the front zipper pocket can be used to keep your phone, clicker, whistle, and also money. This is a perfect training bag for any dog lover.
Made in USA, Pet Ultimates Probiotics for Dogs is a special product that contains 2 billion bacteria within each tasty scoop to support healthy skin, regular digestion, and renewed vitality. If your dog often suffers from vomiting, bad breath, joint issues, you can help strengthen their immune system with this formula, just sprinkle it on their food. This product is a human grade probiotics but designed specifically for dog. The company claims that other existing products on the market contain only as little as 1/20th as much active ingredient, this product features 2 billion CFU/scoop. This is not just another Chinese-made dog probiotics that usually only contain sugar, grain maltodextrins or "animal digest" as the base, this product offers you a base of pure prebiotic inulin, the same ingredient found in people's daily supplement.
Holiday is near, you might want to prepare a special gift for your furry pal, we'd like to recommend this cute Kyjen Holiday Hide-A-Squirrel Jr. This cute holiday themed dog toy improve your dog's problem solving skills, designed for hours of entertainment, your dog would not just have fun, they will also fine tune their hunting skills. It's an ideal toy for puppies that need an outlet for their instinctual behaviors but it doesn't mean older dogs won't enjoy playing with it.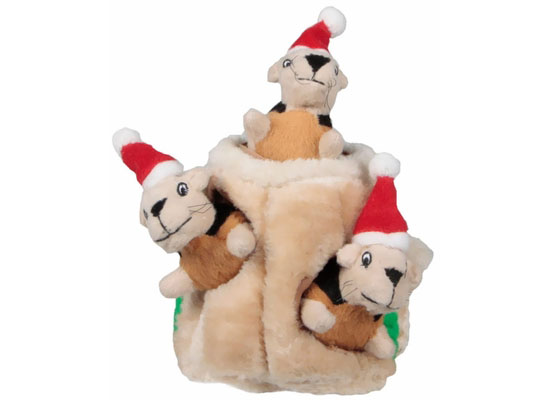 Merrick Jr. Texas Taffy Dog Treats are famous for its delicious taste as well as its healthy ingredients. Boasting 10-12" for each piece, this beef jerky won't stick to your dog's teeth, yes, every dog would love this tasty treat, it would be easier to teach your dog some cool tricks this way. We've read there are many dogs would instantly bark, jump, and wag its tail when they know it's time for treats, these are statements from real dog owners. Each treat consists of 83% crude protein, 2.7% crude fat, 1.2% crude fiber, and 9.3% moisture. Even picky eater dog loves it, it's so chewy that a small dog usually consumes it in about 30 to 45 minutes, try it, we believe your dog would love this 100% natural beef jerky.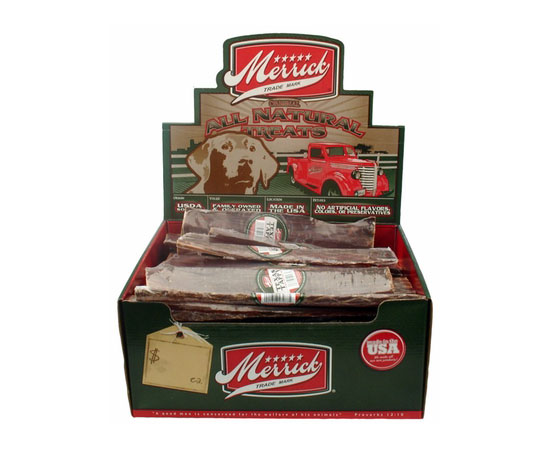 Riding a bike is fun, how about taking your furry pal with you so that your dog can also enjoy the ride? Don't know how to carry your dog safely? Well, say no more, there are a lot of high quality bike baskets on the market, one of them is Snoozer Sporty Bike Pet Basket. This carrier doesn't require any tool or hardware to be installed on your bike, it features removable inner pad as well as chin rest to ensure your dog feels optimal comfort while enjoying the ride.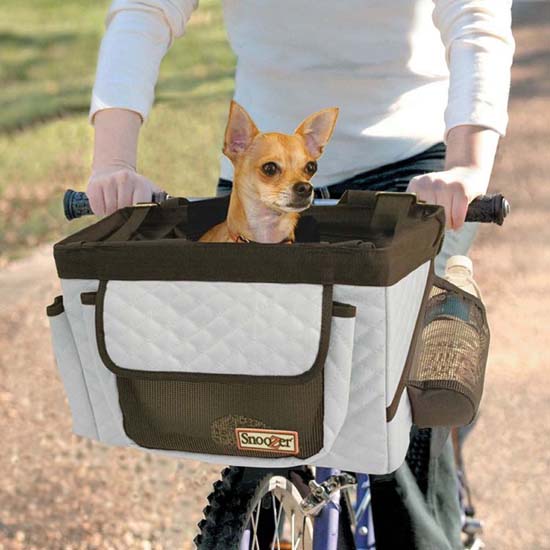 Are you an environmentally friendly conscious person and a dog lover? Well, Fire Hose Bowl should be perfect for your dog. It's a traveling bowl where you can be sure for its safety, sustainability, and style. The bowl weighs only 0.2lb but it can accommodate a capacity up to 32 fl. oz. It is collapsible, compact, and easy to clean. Each bowl is handmade in California, USA where all materials are also sourced from the same location, that is Oxgut Hose Co., it is non-toxic and food grade silicone. To clean the bowl, you can use dishwasher or hand wash with soap and sponge, then let it dry overnight.
Pyramd Design Co. presents you with a modern dog house called Puphaus. It features minimalist design with modern touch, it's nothing like plastic dog house. If you are a design conscious dog owner, you'll be happy to know that this beautiful dog house is designed by industrial designers and dog lovers Roy Fleeman and Zach Griggs. They both wanted to design and build something unique and stylish for our best furry friend. Inspired by modern home design, only natural derived materials are used, making the final product looks and feels like home in any outdoor setting while making a head-turning architectural statement.
Made in America, this dog house is constructed from western red cedar and Portland cement board. The adjustable feet make it easy for leveling while the floating roof provides great air circulation. It comes with integrated food and water bowls. The unique construction allows to flatpack design for affordable shipping, you can easily assemble this unit in 5 steps without any additional tools.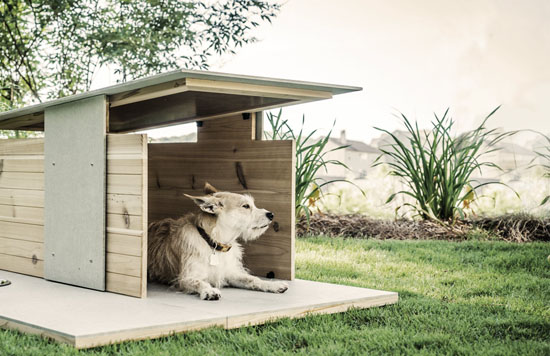 Inspired by geometric shapes and art, Odin modern puzzle dog toy was born. It's a unique puzzle toy with integrated flaps where you can easily fill in your dog favorite treats, different sized holes allow for different size of treats. You can start teaching your dog how to play with this puzzle by using small treats or kibble, in this way, they will easily fall out of the 4 holes on the sides of the toy, your dog would learn that they can get those treats by gently rolling or picking up/dropping Odin.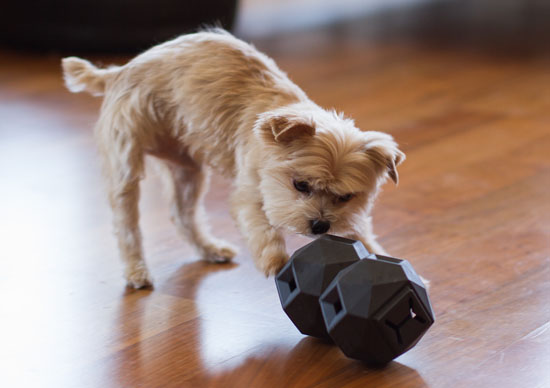 Joint MAX TRIPLE Strength Soft Chews a.k.a Joint MAX TS is a supplement specially formulated for your dog's joint manufactured by Pet Health Solutions. Older dogs tend to suffer from arthritic joint pain, you can help to ease the pain of your furry friend by giving them this supplement. The formula in each soft chew lubricates joints and helps to gradually rebuild cartilage. When you've done your research about arthritis, you would know the effectiveness of Glucosamine, not only that, each chew also contains Chondroitin, Zinc, Vitamin C, and many other ingredients that support healthy joint and skin. This product combats stiffness and achiness due to the break down of cartilage between bones, you really don't want to see your lovely dog suffer due to this condition.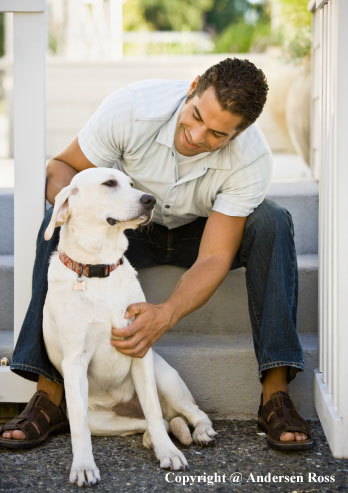 Itchiness in dogs may arise due to several reasons, for example, due to fungal, parasitic infections, due to inappropriate diet, due to dryness, or even due to any kind of injury. Just like humans can't tolerate itchiness at all times, or for longer durations, dogs also become quite sensitive and lose their tolerance against itchiness.
Firstly, the exact locations of itchiness should be identified, in order to get an idea about the extent to which the dog is affected. The next thing is to judge the nature of soreness or infection. If condition is painful for the dog, we strong suggest that your dog must be taken to the veteran as soon as possible. He or she will identify the problem and will give necessary medicines, foods and shampoos list to you.
Tweets by @pawfipet