Browsing articles from "July, 2012"
Super Bird Creations Lost in Space bird toy is a large sized bird toy ideal for small Cockatoos, Mini Macaws, African Greys or Eclctus. Birds have natural instinct to chew, this toy is the perfect object for them to satisfy their instinct. You can hide treats to entice your birds even more. For safety, you can be sure your avian pal is going to be okay as this toy uses only selection of stimulating bird-safe materials, it won't danger the mental and physical well being of your pet birds.
Super Bird Creations Lost in Space bird toy consists of unique half mood birdie bagels with chunky wooden blocks, notice adorable giant plastic beads, gear wheels and bumpy links around a large ball which is filled with wood goodies. An ideal toy to keep your bird entertained for hours.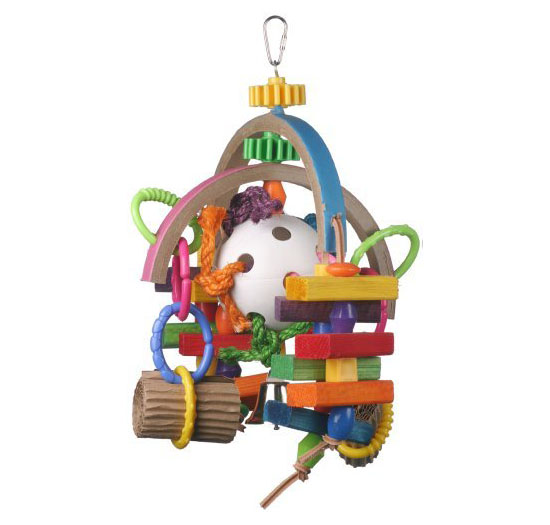 Pets are always interested in moving water, it helps them drink more, that's why we would like to recommend Pioneer Fountain Big Max Stainless Steel. Its circulating drinking water will look really appealing to your dog or cat, drinking more water helps keep your pet hydrated. The material used for this fountain water is stainless steel, in the past, you probably notice that most pet fountain was using plastic. This stylish stainless steel design fits any modern home décor, a bowl water for your dog or cat that you don't need to hide.
Help your cat to relax with Pet Naturals of Vermont Calming for cats. The formula is especially designed for cats to decrease any destructive behavior and stress. The company claims that its formula provides great stress reduction support factors that you won't find in other calming formulas in the market, perfect for traveling or handle thunderstorms. The main ingredients of this formula are colostrum calming complex, thiamine and L-theanine to deal with stress and of course help your cat relax.
It's been widely known that L-theanine is an amino acid that has great relaxing effects in the brain, thus making pets have better concentration and focus while at the same time reduces irritability. L-theanine supports the production of alpha brain waves to create deep relaxation without leaving mental alertness. Aside from that, it also helps the body to produce more calming amino acids such as GABA, dopamine and tryptophan. We can say that L-theanine is extremely useful to maintain the good mood of your pets.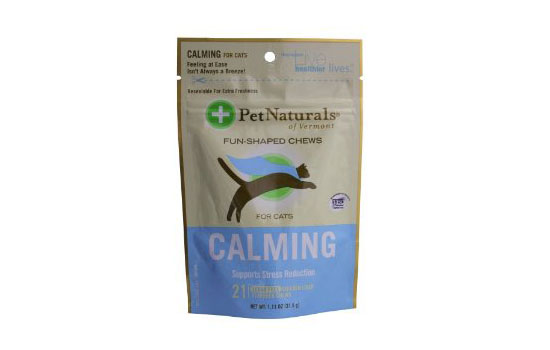 Trust us, Stoneware Crock dog dish is an awesome bowl for dogs, cats or other animals. It is very easy to clean and you would love high gloss finish to match your modern interior décor. This bowl is pretty heavy, therefore, it would be pretty hard for your furry friend to knock it over, therefore, it reduces any movement or spillage. It is easy to clean and you'll also notice that this product is less expensive compared to other bowls in its class.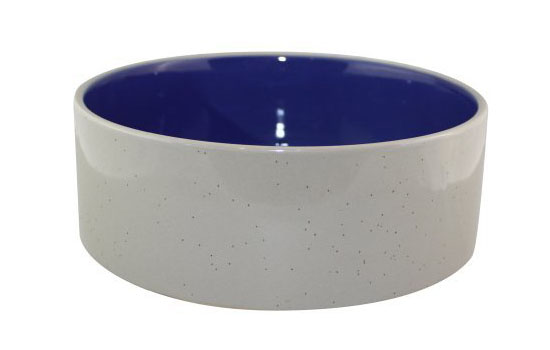 Kitty Cactus Scratch Post with Pom Pom is a great scratching post instead of your precious furniture. Entice your cat with cat nip, this durable and attractive scratch post can handle a rough play, both of you and your cat will love it. It satisfies your cat natural instinct to scratch, available in a wide variety of styles and sizes to fit your cat's height and your budget as well. This model measures 10-1/2-inch width by 11-inch depth by 16-inch height, it's ideal to keep your kitty active for hours, a great way to make your cat exercise. The post is covered with long lasting carpet and with its durable construction, it lasts for years.
Where to buy Kitty Cactus Scratch Post with Pom Pom?
– GRPet
– Amazon
– Newegg
Beautifully crafted with amazing detail, Mythical Magic Castles Aquarium Ornament would be a great addition to your aquarium. Your fish can swim through several holes and play hide and seek, it's a great addition to create multidimensional style and texture to any fresh or salt water fish tank. All materials used to create this ornament is non-toxic and fish-safe, you can be sure all your fish will be safe and happy with their new toy. Your guests would also be enchanted when they are checking out your underwater world of kings, queens, wizards and witches 😉
Aside from providing your fish a place to hide, Mythical Magic Castles Aquarium Ornament makes your aquarium looks awesome, it doesn't look cheap. However, please choose the size that is suitable for your aquarium.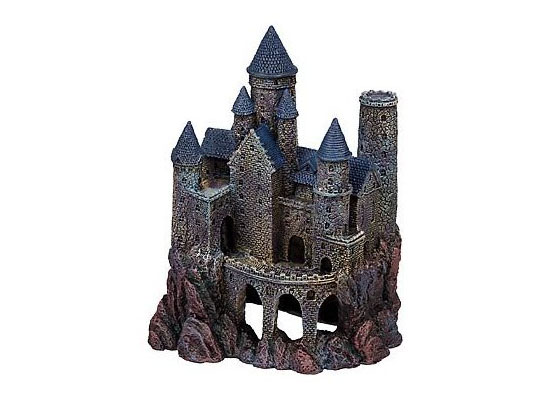 If you usually take your pet on your driving vacation, you might want to consider purchasing Petmate Two Door Top Load Pet Kennel. It features 2-door construction (front and top) for easy access, carry handle and a water cup. This 24-inch carrier is very ideal for small pets, the combination of steel and plastic materials are very durable, safe and comfortable. You can always checkout your pet through the ventilation with clear visibility. If you want something secure, solid and comfortable, then this carrier fits all those requirements.
Petmate Two Door Top Load Pet Kennel comes in 3 pieces: top, bottom and front door with secure latch. Due to its innovative design, you can setup this pet kennel without any tool, simply tighten the fasteners all together. We really love the top door design, it allows you to have easy access to your dog or cat. For added comfort, you can also insert a soft padded liner such as Midwest Paw Print Reversible Fleece Stuffed Bed.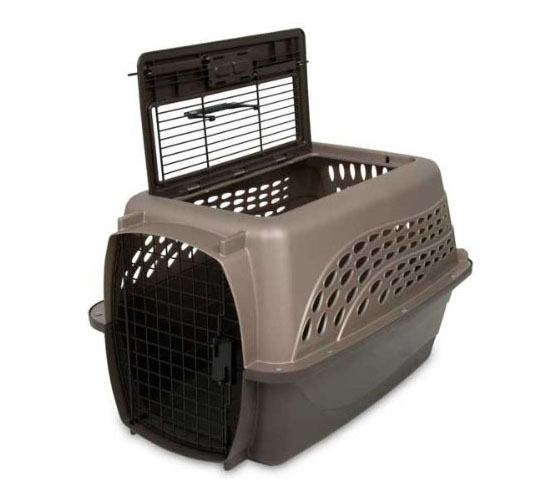 Made in USA, First Nature Lantern Style Bird Bath and Waterer (3039) is an easy to clean birdbath and waterer that holds 100-ounces of water. It supplies all those wild birds with fresh water through its four pools. You can choose to hang this birdbath with included s-hook or mount it on 4×4 post (chain is not included), because every house backyard is different, therefore having this flexible option is a nice feature. Every week, you need to disassemble this birdbath for cleaning and refilling, simply remove the water reservoir, use soapy water and rinse, then fill it again with fresh cool water. Seriously, if your goal is to attract wild birds, then you should always provide clean, fresh water, otherwise your avian friends will not be interested to hangout at your house.
IRIS Small Animal Carrier is a perfect carrier for your dwarf rabbit or other small animals. It looks pretty adorable with its transparent ventilated roof and carrying handle, plenty of space for a dwarf bunny. Measures 10″ x 6.6″ x 7.25″, you can be sure your bunny will feel comfortable in it, it won't be a problem if your pet want to turn around and move a bit. The hinged lid top design allows for easy access, even when your pet has to sit in a car for like 5 hours straight, he or she will be just fine. It has a strap that comes within this product that you can connect to the sides, a very nice touch.
We need to remind you that if the size of your small pet is pretty big, this carrier probably can only carry 1 pet. There's a little feeding hold for smaller foods, but we don't recommend you to fill the water bottle during a car trip, it will spill all over the car, you should use a travel bowl.
CLICK HERE to purchase IRIS Small Animal Carrier, this compact pet carrier is easier to handle if you have small sized pet.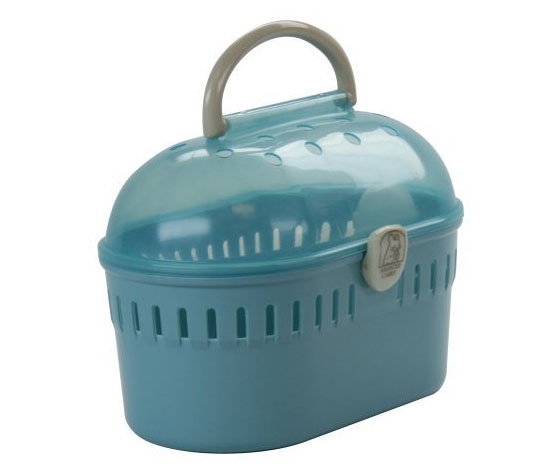 If you have aquarium and don't want to wet your arms when cleaning, then Mag Float Floating Magnet Aquarium Cleaner can be really handy for you. This is revolutionary new magnet cleaner floats, there's no need to use string and you don't need to reach until the bottom of your aquarium to get it. You don't need to fight your magnet cleaner around the corners anymore, avoid any accidental knocking over your aquarium decorations, pretty cool heh?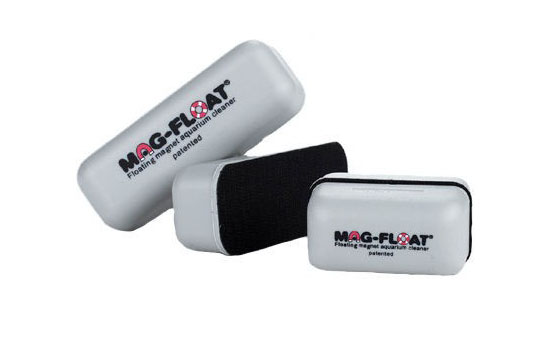 Tweets by @pawfipet