Browsing articles from "April, 2016"
Based in Colorado, USA, Bixbi Pet has made one of best food nutrition for your pet, this one is Organic Pet Superfood JOINTS. This superfood offers premium supplement that promotes healthy joints, it's important to prevent arthritis or sore joints, which usually occur in older pets. You can drastically reduce the chance of your pet to suffer from those problems by giving them supplements as preventative. The formula in this product is packed with natural antioxidants, it features unique medicinal mushroom formula that fights free radical cell damage that is usually caused by age, exercise, and stress. The company grows their own mushrooms in laboratory conditions, so, it's safe to say that the mushrooms are 100% USA made, you would also be happy to know that they are USDA certified organic packed with high polysaccharide counts and tons of nutrition.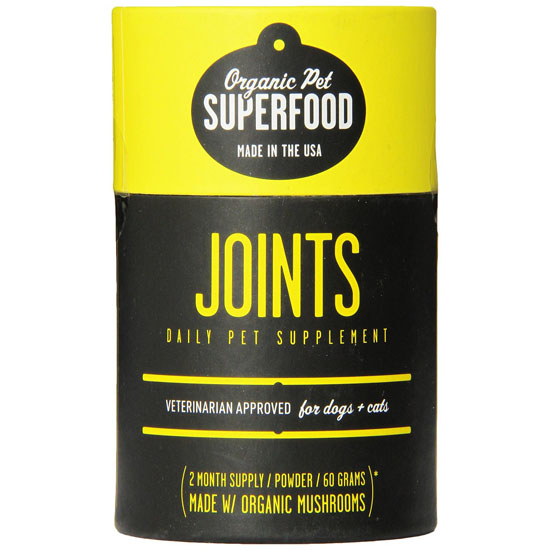 This is latest model of OxGord Pet Double Foldable Stroller (2016), a perfect carriage for dogs or cats. OxGord is a trusted brand named and has been rated as great company by many customers when it comes to pet supplies. Take your pet outside, even when they might not be able to walk due to old age or in recovery, they can still enjoy outdoor environment. Don't leave your dog at home, this stroller is perfect to carry up to 2 dogs or cats, it is safe, durable, and comfortable for both you and your pet. I usually use my stroller to take my small dog to the local market, it's a nice way to keep the dog safe as well as prevent other people getting annoyed, most people don't like dogs here.
We recommend this stroller because of its sturdy quality, it features multiple mesh windows for great breathability while protecting your pet from insects. You can see from the image, inside, it's pretty spacious, you can also keep some toys and snacks for your dog, the undercarriage is also pretty large that you can keep your groceries there. This unit can accommodate a maximum weight of 55lb.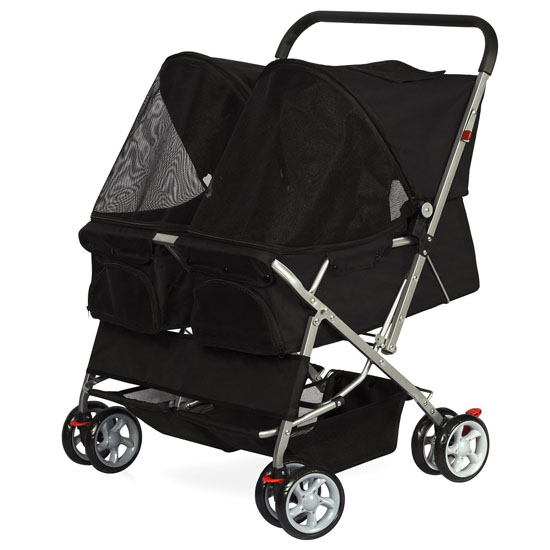 Tweets by @pawfipet