Browsing articles in "Cages and Carriers"
Traveling in summer with your furry friends is most of pet owners have been waiting for. Here's summer edition of Melollevo 2-in-1 Pet Carrier and Travel Bed, it's been designed by keeping your ultimate pet comfort in mind, look at those perforated sides, they are good for ventilation. Melollevo allows you to carry a carrier bag and a padded bed in one, giving you back extra space for your other traveling essentials. Stay in a pet friendly hotel, simply transform this pet carrier into a comfortable pet bed.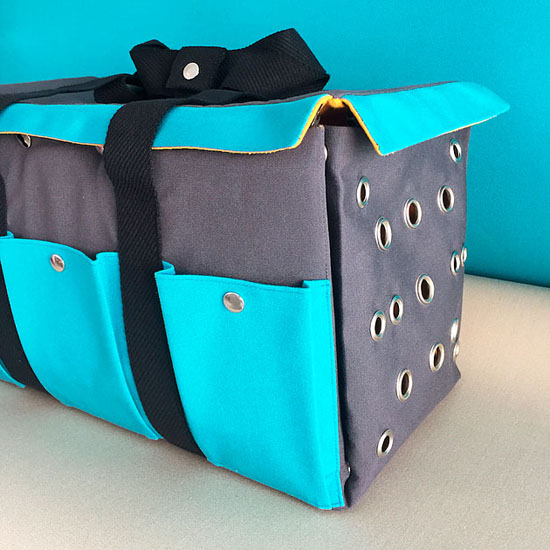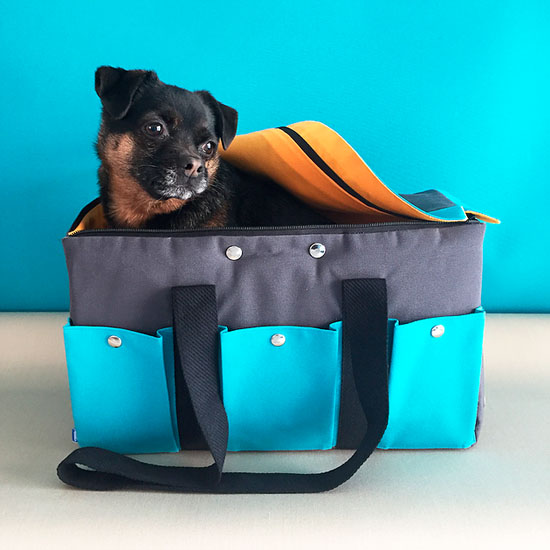 Sleepypod Air In-Cabin Pet Carrier just like its name suggest, this product offers airline approved pet carrier that is adaptable to various under seat storage requirements, because different airlines usually have different seat arrangement. However, this carrier will always provide maximum comfort for your furry pal.
Constantly checking if your pet carrier will fit under a plan seat is an obsolete, the patent pending folding system of this carrier allows your pet to travel in largest space possible yet when the airplane is in the air, it still fits under an airline seat. When the captain announces that you can recline your seat, you can rotate this unit so it is located between your feet and expand the both ends, so that your little furry friend can stretch out comfortably during the flight. Both ends have been designed to expand when there's nothing blocking them, but once compressed, they remain in flexed position with airline seat frame serves as their barrier.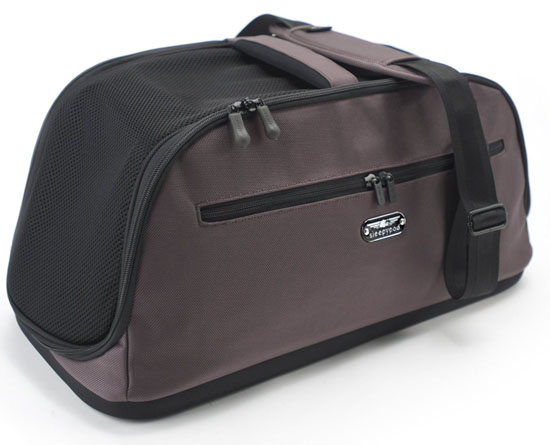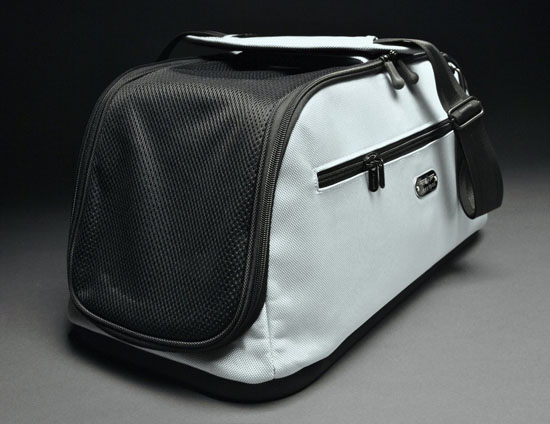 A comfortable and lightweight for your pet, Firstrax Port-A-Crate E2 Indoor/Outdoor Pet Home is a great carrier to take your best pal with you on your adventure. It features tightly weaved mesh fabric panels for the exterior with strong steel frame to make sure the safety of your furry friend. The high portability is supported by its ability to fold down in seconds as well as to setup, you can make this create lay flat when you don't need it, simply release the side clips. We totally agree that this crate is perfect for family trips (camping, vacations, vet visits, etc.).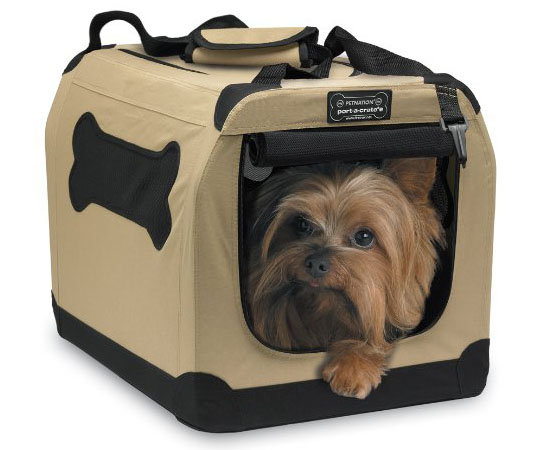 Travel with your little furry friend in style with Petego Velvet Bitty Bag Pet Carrier. It's a stylish shoulder bag, fashionable for your and comfortable for your dog, small dog to be exact since it can only carry 14-16 pounds of animal. What makes this bag attractive lies in the combination of design and velvet tones, so elegant, don't you think? It features safety leash to prevent your pet accidentally falling out and adjustable straps. The fabric material feels soft and luxurious, your little dog would love to hangout inside this bag especially when they also have the chance to travel with you. It measures 16" x 9.75" x 10.75", enough to carry 2 tiny dogs such as Chihuahuas.
It's important to pay attention to both quality and comfort when browsing for pet carrier and this bag offers those two features in one stylish bag. It is recommended that you hand wash this bag in cold or warm water with bleach-free laundry soap and hang dry. However, just in case you have to use a machine, only use gentle cycle with bleach-free detergent and hang dry.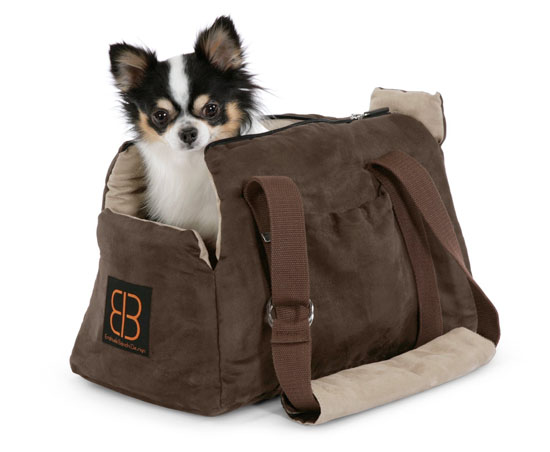 Where to buy Petego Velvet Bitty Bag Pet Carrier?
– PetCo
– Wayfair
– Amazon
– eBay
Contain your dog inside this strong and durable Midwest Black E-Coat Exercise Pen to ensure your dog stay away from dangerous area. Due to its durability, this crate is perfect for both indoor and outdoor use, the black e-coat finish resists rust and corrosion for a very long time. There are 5 different heights you can choose from 24"(W) x 23"(H), 24"(W) x 30"(H), 24"(W) x 36"(H), 24"(W) x 42"(H), and 24"(W) x 48"(H). The setup is pretty easy, no tools required on your part, also the ground anchors ensure this pen will stay in place. Another nice feature is that this crate folds flat for easy storage.
There are certain areas in your house that is dangerous for your pet, for example the kitchen. You can also this pen as barrier between rooms, in this way, you are separating your own area from the pet. Compared to plastic pen, you should go with this metal version if you're looking for extra strength and durability.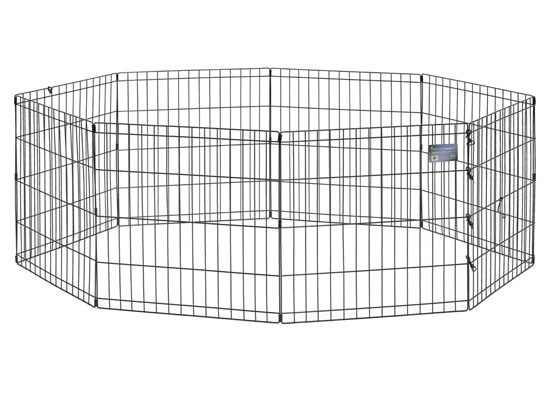 This bag is certainly a nice help for a short trip, such as going to the vet, travel by car or plane. Perfect for both dog or cat, SturdiBag Pet carrier features patented, award winning flex-height design. Although the company mentions "large", this bag actually pretty compact, ideally for small to medium sized breed. Light and durable, it can safely carry your pet up to 40 pounds, so if you have Jack Russel Terriers or Cavalier King Charles Spaniels, or any other small breed, you'll be just fine with this bag. The size is also perfect when you travel with your pet by plane, it is simply one of best in-cabin pet carriers. The egg crate style interior provides comfort to your pet.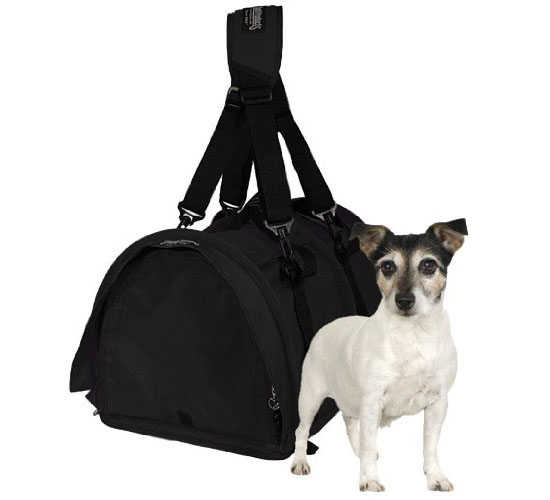 Carry your pet with style, thank you to Anima Tan Suede Sling Bag Pet Carrier Purse. It's a comfortable shoulder bag that you can use to keep your dog comfortable, the large zippered mesh top is great for ventilation as well as visibility. The shoulder straps are adjustable from 9-inch to 205-inch, it has multiple pockets that you can use to keep some treats. For added security, this airline approved pet bag is completed with leash attachment. The neutral color makes it easy to match with anything, it looks good and feels good.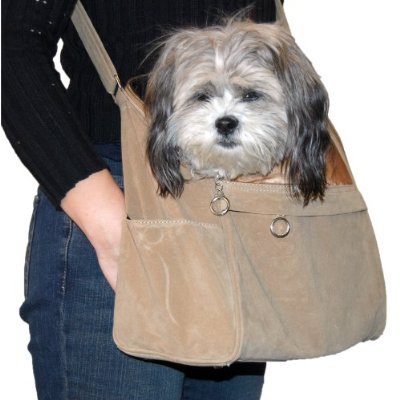 If you usually take your pet on your driving vacation, you might want to consider purchasing Petmate Two Door Top Load Pet Kennel. It features 2-door construction (front and top) for easy access, carry handle and a water cup. This 24-inch carrier is very ideal for small pets, the combination of steel and plastic materials are very durable, safe and comfortable. You can always checkout your pet through the ventilation with clear visibility. If you want something secure, solid and comfortable, then this carrier fits all those requirements.
Petmate Two Door Top Load Pet Kennel comes in 3 pieces: top, bottom and front door with secure latch. Due to its innovative design, you can setup this pet kennel without any tool, simply tighten the fasteners all together. We really love the top door design, it allows you to have easy access to your dog or cat. For added comfort, you can also insert a soft padded liner such as Midwest Paw Print Reversible Fleece Stuffed Bed.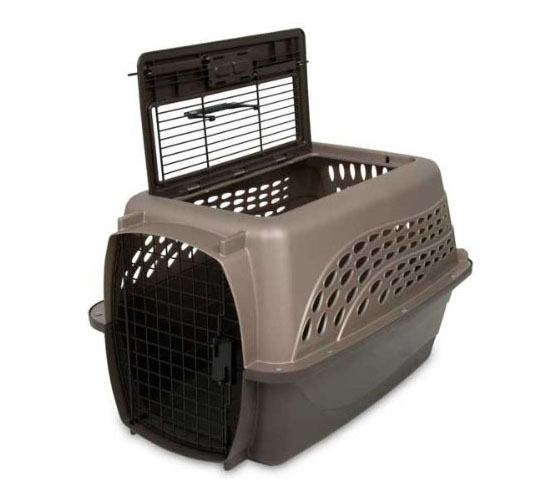 Petego Bitty Bag Pet Carrier Tote is a modern pet carrier bag by Italian designer, Emanuele Bianchi. So, you can be sure you'll be carrying your adorable dog inside this stylish tote, the soft padded shoulder strap will go easy on your shoulder. We love the color combination, dark brown soft suede feel fabric with checkered stitch pattern on the outside with a supple orange lining on the inside, very nice. You will also love the elegant bone shape chromium-plated snap. Your dog will feel comfortable inside this carrier.
Not only Bergan Comfort Carrier Soft-Sided Pet Carrier looks good, but it also feels good. If you plan to travel with your pet, you might be interested to know that this carrier comes with fleece travel bed to keep your cat or dog comfortable inside. The padded shoulder strap is easy on shoulder, from puppy to adult dog or kitten to adult cat, you can choose the right size to accommodate your pet weight (small or large). The problem with buying pet carrier only is to find the right size, there we suggest that you measure your pet's height and length and compare it with the dimension of the carrier. You can click here to checkout each size dimension.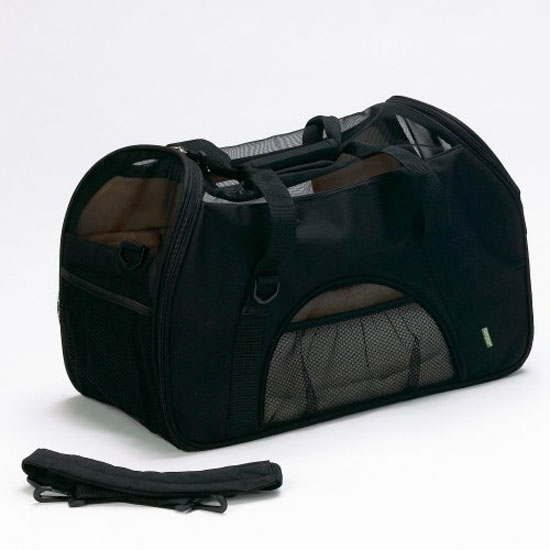 Tweets by @pawfipet