Browsing articles in "Litter"
Controlling odor when your house is full with pets can be challenging, you should try installing CritterZone Air Purifier to eliminate those nasty odors. CritterZone Air Naturalizer is pretty powerful unit, filterless and chemical free, the natural process eliminates bacteria, odors, and other pollutants(e-coli, salmonella, mildew, mold, and many more).
Once this unit turns on, it safely and naturally kills germs in the air, not just that, it also provides protection for the surface to prevent any germ and mold growth. Due to its compact size, this unit is highly portable, even perfect for vehicle (use car adapter). It is pretty powerful unit, unlike other air purifier that only covers around 50 to 150 sq. ft., this unit can cover an area up to 800 square feet, it can save your hard earned money. There are 3 settings that you can choose to control the amount of natural charged flow to clean the room or vehicle, it cleans surfaces and even in fabrics. It takes less than 3-watts of energy, CritterZone cleans your air 24/7 for less than a penny/day, it sounds nice, heh?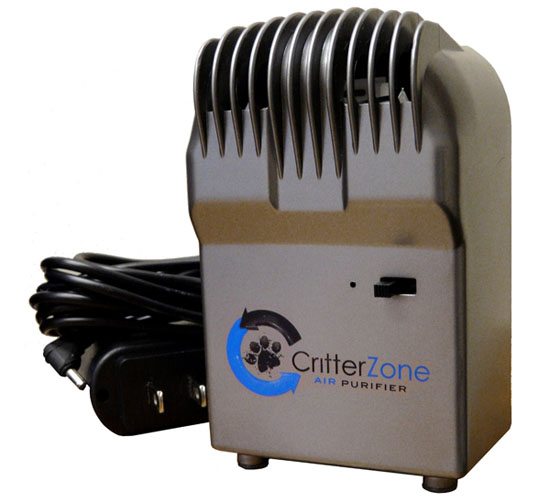 Rascal Dog Litter Box promises to deliver a litter box system that meets your dog's elimination needs. The design features high sides with low entrance for easy access, those high sides function as splash guard to keep any mess stay inside the box. Covered by fake but realistic anti-microbial grass, your dog won't hesitate to use it as if he/she was at the park, thanks to multiple perforations in the rubber backing, any liquid waste will pass through the basin below. The fake grass itself is machine washable in cold water, easy breeze.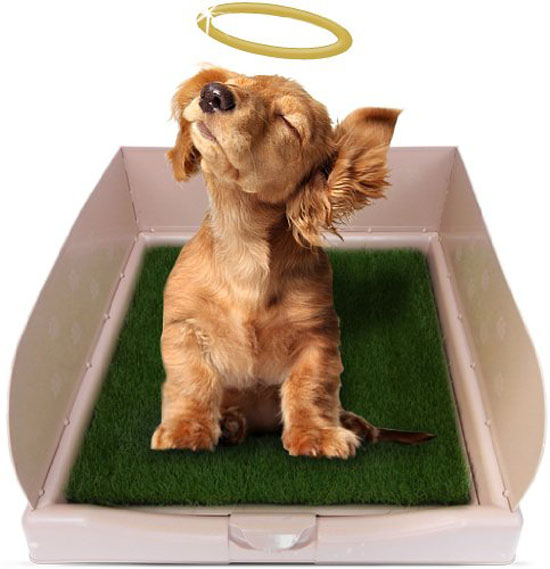 Do you have bad stain on the carpet thanks to your furry friend? Well, you might need the help of Bubba's Rowdy Friends Pet Supply Company Pet Stain and Odor Terminator. The company claims that this stain remover is approved by veterinarian and highly recommended to use to clean after your pet. It is safe, cruelty free, and has been proven to remove toughest stains and odors out of your beautiful carpet.
The founders of this product have 2 large breed dogs, they are English Mastiff and Newfoundland, you can imagine the mess and smell when they pee on the carpet. Over the years, these pet owners had tried many different brands of stain cleaner and odor removal products, however, the result didn't give them satisfaction, so they made it their mission to create and manufacture the pet odor eliminator that really works and of course, clean the urine stain as well.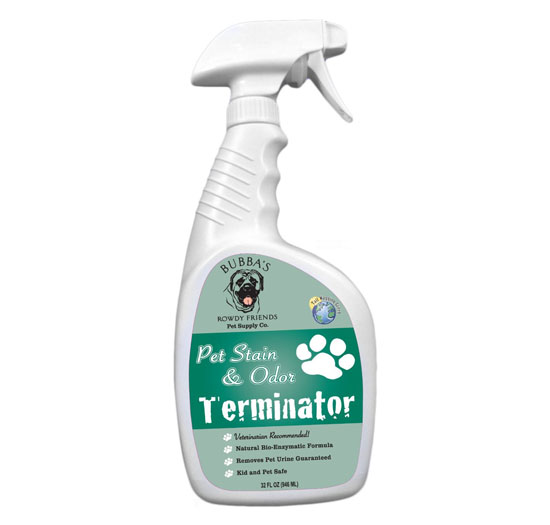 As a dog owner, I'm pretty sure all dog owners have to deal with their dogs pee on carpet/bed/floor at some point before they are potty trained. Cleaning the stain and odor is not as easy as it looks, most of the time, you might be able to cover the stain but the odor comes back after a day or two. After reading many reviews, it seems that Rocco & Roxie Stain and Odor Eliminator has won the hearts of many customers.
Based on many satisfied customers, this product works like a charm. It requires special product to clean up pet's urine, soap and water are not enough, they won't be able to eliminate the odor due to urine crystals. You need professional strength cleaner that uses special enzymes to break down those odor-causing urine crystals and leave your house smells fresh again.
Shake portable dog potty has come to the rescue, it's a sleek and easy to clean dog potty that you can carry anywhere with you. The unique name was inspired by the unique way of cleaning, all you need to do is simply seal it shut, add some water, shake it well, and empty!
There are times when you don't have the time for morning walk or stuck in a meeting the whole afternoon. You can relax knowing Shake is there to take care your dog. The design is modern enough that you can leave it out in the living room and it folds for easy storage or easy to carry wherever you go.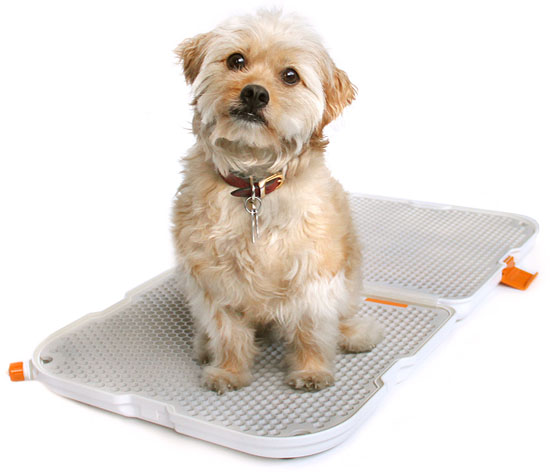 Lie this dog potty flat on the floor, the rubber base keep it from sliding or shifting, therefore, you will find no scratches on your floor.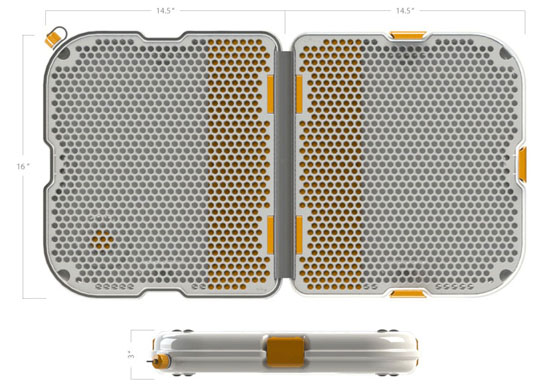 Lay EZwhelp Washable Whelping and Puppy Pad against any crate walls or box and let those cute puppies to sleep on it comfortably. This pad is especially designed to wick moisture from the top surfaces (quilted) and send into the soaker layer. It features great absorbency while minimize any leaks due to its waterproof barrier at the bottom. The laminated pad is said to be eco-friendly without sacrificing its performance, even after many normal wash cycles, you would still find this pad is highly functional. Ideally, you can use these pads for puppy training, whelping, or furniture protection, you can save a lot of money. Measured 41" x 41", you should place the brown stain-resistant top facing forward while the white textured barrier as the bottom.
Four Paws Wee-Wee Housebreaking Pads for dog feature super absorption to protect your floors and carpets from mess. It's been especially designed and formulated to attract puppies when nature calls, you can use it for training or alternative when your dog is housebound or during poor weather. There are variety sizes you can choose to suit the size of your dog, buy bulk for cheaper price.
By training your dog to use wee-wee pad, you can be sure that your dog won't make a mess on your floor, for example if you are late from work, and can't make it home in time to get your puppy out, it will use the wee-wee pad. It also means that elderly people can benefit from the pad since there maybe times when they can't take their dog out. We also read that even though Four Paws Wee-Wee Housebreaking Pads are meant for dogs, some customers use it for their cat, under the litter box to be exact, to catch any accidental over shooting.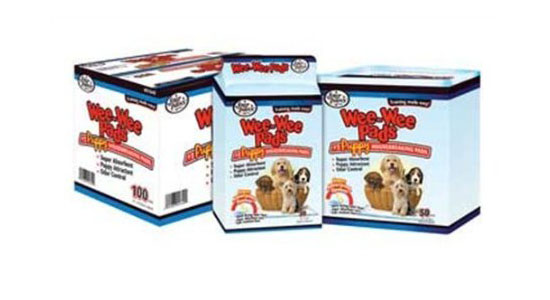 Scented bag helps to hide the smell of your dog's poop, that's why we'd like to recommend Earth Rated 120 Lavender Scented Dog Waste Poop Bags that you can use together with Earth Rated Green Dispenser. Each plastic bag measures 9-inch x 13-inch, big enough so that your sleeve doesn't have to make any unwanted contact, the company claims it's big enough for a Great Dane's pile. Compared to other poop bag, this product is thicker and tougher, and the scented lavender aroma helps with nasty poop smell. The company claims that their product is the leader in terms of affordability and quality, it's an eco-friendly product that degrades into natural CO2 and H2O in 24 months.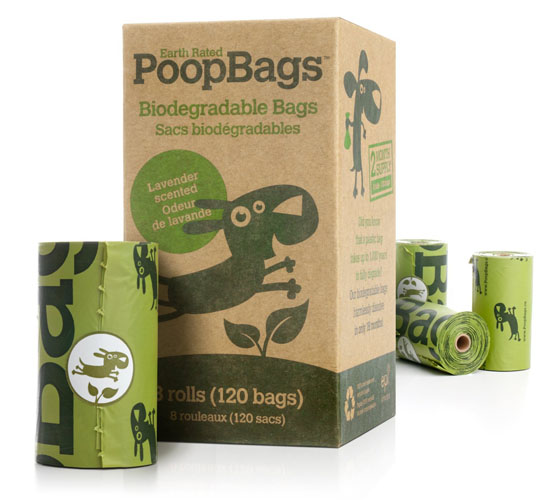 Cleaning up your pet's poop should not be hard with the help from Flexrake 58AR Raspberry Panorama Small Dog Scoop and Rake Set. It's all aluminum small 7-inch scoop pan and rake set made in USA from high quality materials to ensure its long lasting life. The handle is completed with cushion grip for extra comfort, it does a great job in scooping your pet's poop on different surfaces such as grass, dirt or concrete. There's no need to bend down as you usually do.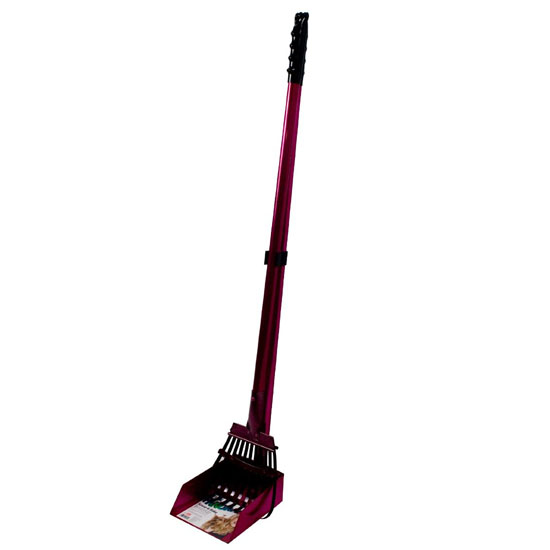 Picking up your dog poop from grassy or sandy areas can be pretty difficult with ordinary scooper, but with Wire Rake Scooper for Grass, you can do this easily. Instead of buying a rake and dustpan, this tool works much better, it picks up the mess with only one hand while you can use your other hand to checkout your email or browse the internet with your Blackberry or iPhone 😉
This tool has been designed for easy pet clean-ups, the perfect spaced metal prongs allow you to easily passage through grass or sand. It's very effective and affordable, we highly recommend Wire Rake Scooper for Grass for you.
Tweets by @pawfipet