Browsing articles in "Food and Treats"
Merrick Before Grain #1 Chicken Dry Cat Food is one of not so many cat food which all ingredients are from USA, the company processes everything from their own facilities in Texas. It's a great cat food to choose when you plan to transition from raw food, it's easy on your cat's stomach, also the price is a lot cheaper when you buy in bulk. Usually when you choose grain free cat food, it is offered with much expensive price, this doesn't happen with Merrick.
Cats love this food, all ingredients are certified as human food grade. If you have cat with sensitive stomach foods, you might want to try this product. Most cats that have sensitive stomach usually prefers raw meat, especially when the cats have a corn allergy, you can choose to make their food by yourself, but not all of us have the time for that. This cat food is a great replacement, you'll find your cat happy and healthy, have shiny coat and better life quality. That statement is based on great reviews from many cat owners who have successfully changed from raw meat to this dry cat food, it is more convenient for owners and healthy for cats.
You can save more money by buying pet food in bulk. However, don't let those ugly bags occupy your kitchen, keep those pet food inside Vittles Vault Stackable Pet Food Container. It's perfect to have when you have multiple animals in the house, the easy access allows your kids to feed your pets even when you're not home. This container has been designed to be the best in its class, it keeps pet food dry and fresh without giving nasty plastic smell. The "lock-down" double gaskets really trap the smell inside, so you won't have to deal with your dogs or cats try to chew into it.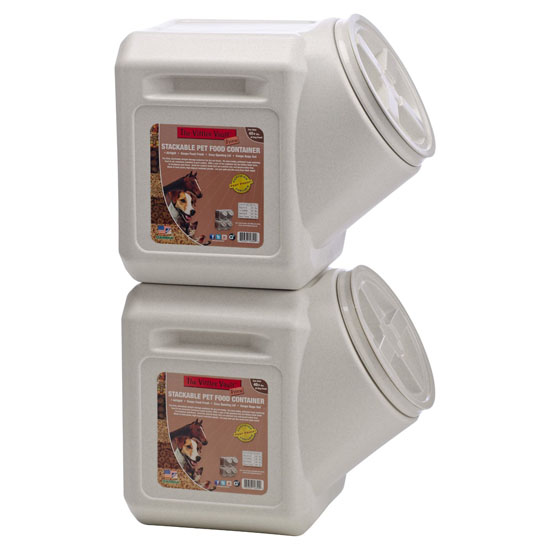 Provide your cat with variety of food from 9Lives Seafood and Poultry variety pack, it's delicious canned food in affordable price. This pack contains 24 cans: 6 cans of super supper, 6 cans of seafood platter, 6 cans of chicken and tuna dinner, and 6 cans of ocean whitefish dinner. Buying an affordable cat food doesn't always mean it has cheap quality, this brand seems to give better and shiny coats, energy, and less allergic skin reaction. So if your cat is not a picky eater and you're on a tight budget, this pack should be a great alternative for your cat.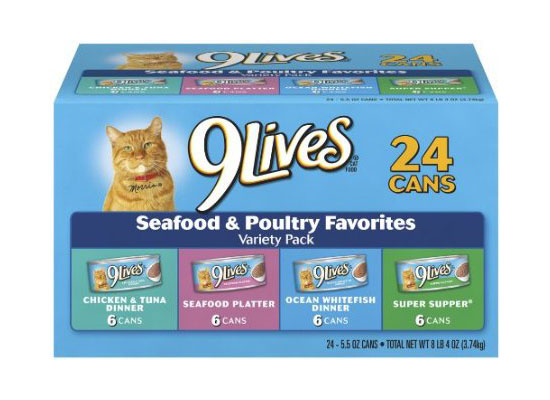 Friskies cat food classic pate is delicious tasty meal for your cats, this one is a pack of thirty two cans with 4-flavor seafood variety pack: mariner's catch (8-cans), ocean whitefish and tuna (8-cans), salmon dinner (8-cans) and sea captain's choice (8-cans). The moment you open this can, your cat will notice tempting aromas, once your cat tastes it, the irresistible textures will make him or her craving for more. This product is a great part as a balanced diet to keep your cat healthy.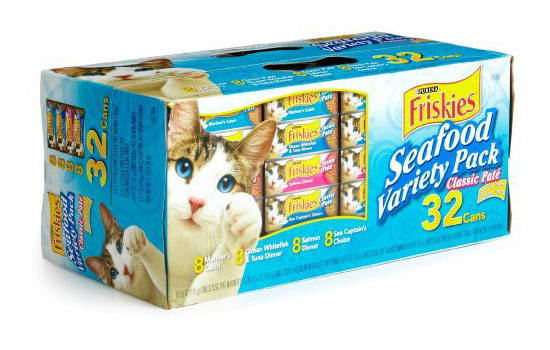 Tweets by @pawfipet