Lion + Wolf presents you with colorful, modern dog bed that would bright up the room. It's not another boring pet bed, they have cool collection of beds not just for dogs and cats but also for design conscious pet owners. The creative and colorful prints feature geometric patterns with bright colors, instead of making a mess in your décor, these pet beds would complement your space while meeting your pet's everyday life. Handmade in USA, these pet beds would be a cozy and comfy place for your dog or cat to relax yet stylish enough to display in your home.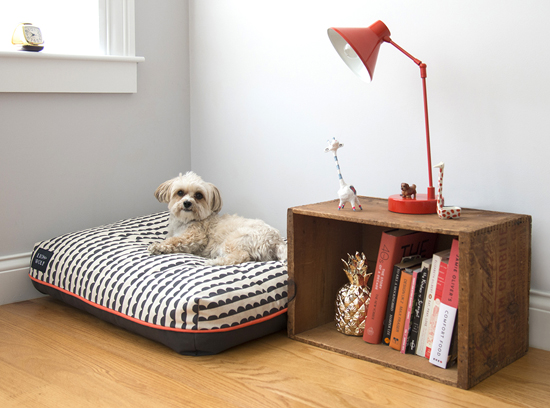 Love hearing the sound of bird chirping? You can bring that spirit next to you with this cute Vintage Camper Bird House. The colorful wooden house invites feathered friends to nest, play, and eat while that cool retro design is for you to enjoy. The design idea came from old photographs of a trailer, it would look pretty cool if there's a birdhouse with simple construction but amazing details that resemble an old trailer.
This birdhouse would be a great home for a small bird family, there are little windows to peak in yet still offer new hatchlings security. This kit is about 1:20 scale of a real trailer.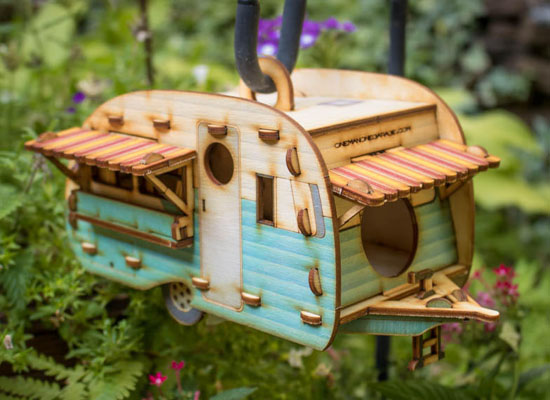 Tweets by @pawfipet
Recent Searches