Browsing articles from "February, 2015"
Having long haired pets, you need to really take care of the hair by using good quality pin brush to avoid any hair crisis. Chris Christensen Oval Pin Brush has been proven to be able to provide pet owners with great solution, this is the brush for dog shows. It features finest quality metal pins that are worth your money, you can buy the 20mm model for short coats, 27mm for medium to long coats, or 35mm for long, thick full coats. If you've been through many brushes that usually get destroyed in just months, you really should test this one. The ground and polished tips are smooth and will not push into cushion, the light weight solid wood body is easy to grip.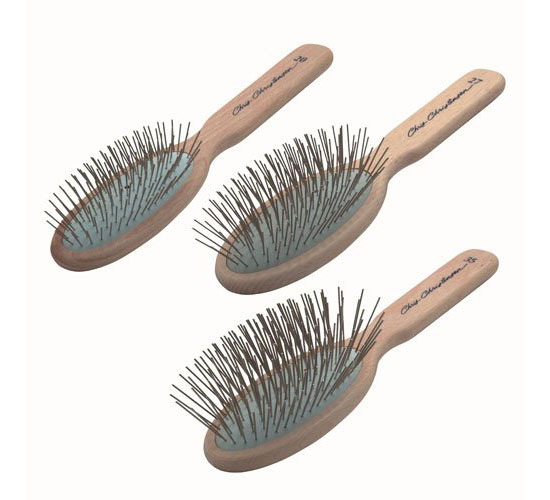 Fabbricabois has designed unique origami coffee table called Nidin. It's not only a contemporary coffee table, it doubles as pet furniture where dog or cat can enjoy snuggle in the triangle space at the bottom. This table demonstrates a pragmatic geometric composition, a beautiful interpretation of Japanese origami that consists of an arrangement of complementary and clean lines. This design offers multi-function furniture, you can use it as magazine rack, pet house, and a coffee table. Each unit comes with a cushion soft made out of washable textile designed in Italy. It measures 47cm (H) x 98cm (W) x 63cm (D), and since it is shipped in kit, you have to assemble it.
Tweets by @pawfipet