Browsing articles from "February, 2016"
As someone looking for an aquarium starter kit for your children or even for you to bring something fresh in your small office or home, you can consider Fluval Spec III Aquarium Kit. It's an ideal first aquarium for beginner, featuring 2.6 gallon Nano aquarium, it's a contemporary looking fish tank designed for small space such as desktops and countertops.
A nice etched-glass tank with aluminum trim, this aquarium certainly combines style and functionality into a compact package. It comes with powerful 31 LED lighting system that stands above the aquarium for beautiful illumination of the plants and décor.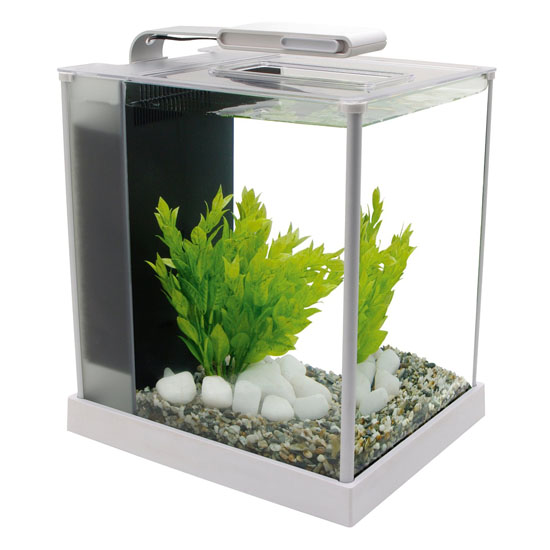 Pet reptiles require certain humidity just like in their natural habitat, Zoo Med Reptile Fogger Terrarium Humidifier can help increasing humidity inside their terrarium. This fogger creates a lot of fog fast for extended period of time, but you can always adjust the output as needed. Everything you need for installation is included such as a liter bottle, no-spill valve, and other important fittings, you can increase the tank's humidity in no time. The no-spill valve allows you for easy refill the water bottle as well as easy to remove, this unit is ready to operate once you get it out of the box.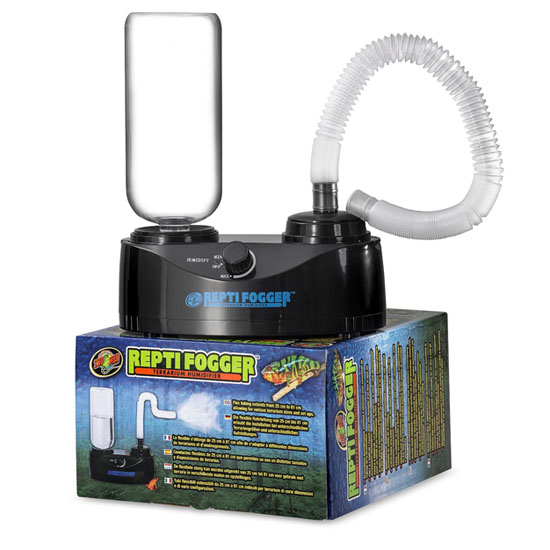 Green conscious dog owners prefer to use eco-friendly product for their dog as well, we think On-the-Go Fold Up Dog Bowl and Pouch would be a perfect fit. This product is made from 100% recycled plastic, a green product for your pet-friendly life. Carry this pouch when you traveling with your pet, it's a nice product on-the-go that consists of 2 travel dog bowls. You can use one bowl for pet food and the other one for water, the waterproof lining prevent spills. Everything is constructed from 100-percet certified recycled plastics. Available in 2 sizes and 3 colors, it's also a great gift for any dog lover.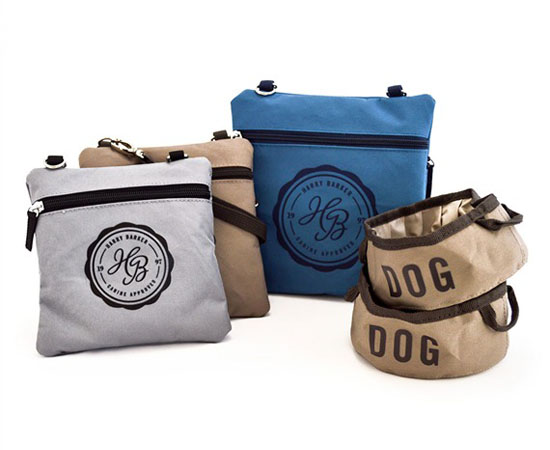 Making your own dog treats is the perfect way to ensure your dog only gets the best ingredients. Bow Wow Bistro Gourmet Dog Treat Maker can help you with that, it features non-stick coated baking plates with latching handle, and non-skid rubber feet. It's a nice way to keep on making treats without having to use the oven, it's more efficient and energy saver this way, you can even get bone-shaped dough cutter within each purchase.
Test your recipe and bake the first batch of bones, you'll notice they will be crunchy and your dog would love it. You'll get to make 10 small bones within each cooking batch, it's up to you how many treats you want to make. Just in case you've never made dog treats before, simply follow the included recipe, don't add more liquid than instructed, you don't want the dog biscuits end up a bit soft. There are many free recipes on the internet, you can try to google them to find grain-free recipe if your dog had allergy. One of great recipe books we'd like to recommend is Three Dog Bakery Cookbook, it helps you to bake all natural treats for your dog.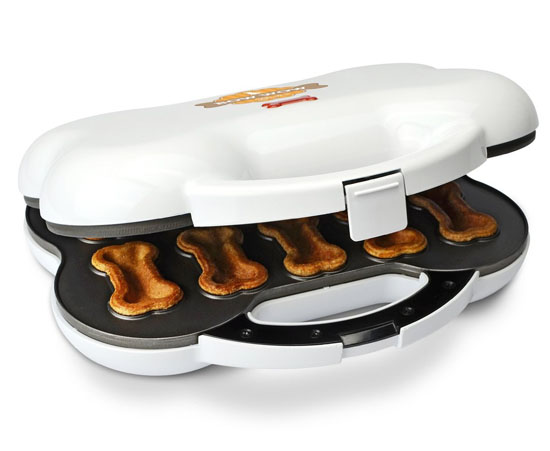 Tweets by @pawfipet