Browsing articles in "Dogs"
Look at this, a beautiful handmade pet house made of woven grass. Ethically made by artisans in Ghana, this retreat hut would draw people attention in your living room. A cozy pet house that provides your feline friend a bit of privacy, yes, cat might not really understand the meaning of personal space but from time to time, they need to get away from it all. Each of these cute straw huts is handmade from locally sourced elephant grass which then colored with organic dyes. It's perfect for cat or small dog such as Frenchies or Boston terriers, there's still room for a blanket or a pillow for extra comfort.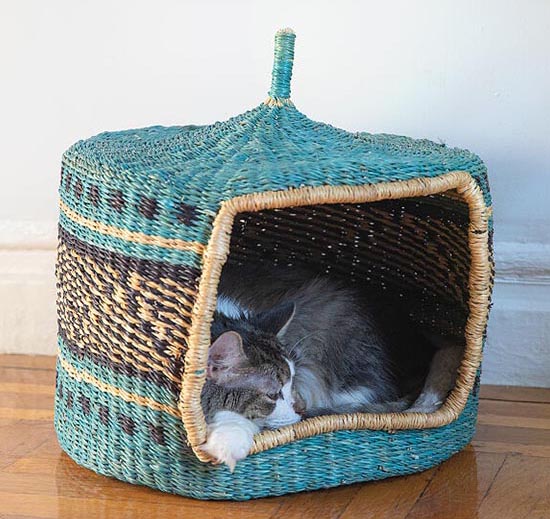 A cute Samurai Warrior will welcome your guests in style, but instead of afraid, your guests would cuddle it. Most samurai warriors are played by American actors in the movies with spectacular armors and helmets, completed with a cool samurai. Well, this time, your dog or cat can be a Samurai Warrior, protecting you like a good soldier. Beware though, this furry medieval Japanese warrior is so cute that you might not be able to stop kissing them. Available in three size options, please attention to make sure it fits your pet. By the way, that face shield is not included, you might have to create it by yourself.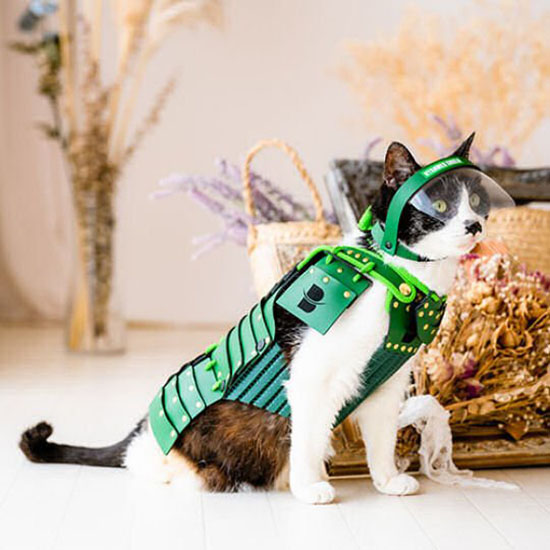 Traveling in summer with your furry friends is most of pet owners have been waiting for. Here's summer edition of Melollevo 2-in-1 Pet Carrier and Travel Bed, it's been designed by keeping your ultimate pet comfort in mind, look at those perforated sides, they are good for ventilation. Melollevo allows you to carry a carrier bag and a padded bed in one, giving you back extra space for your other traveling essentials. Stay in a pet friendly hotel, simply transform this pet carrier into a comfortable pet bed.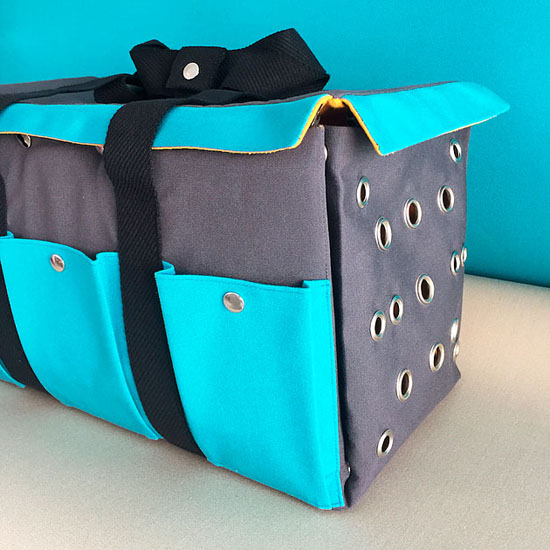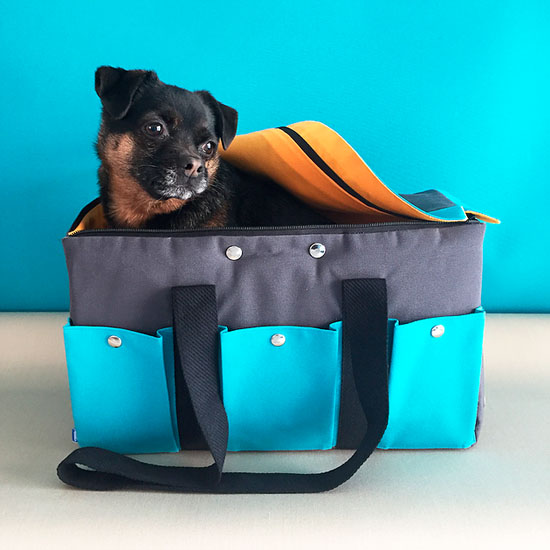 Lion + Wolf presents you with colorful, modern dog bed that would bright up the room. It's not another boring pet bed, they have cool collection of beds not just for dogs and cats but also for design conscious pet owners. The creative and colorful prints feature geometric patterns with bright colors, instead of making a mess in your décor, these pet beds would complement your space while meeting your pet's everyday life. Handmade in USA, these pet beds would be a cozy and comfy place for your dog or cat to relax yet stylish enough to display in your home.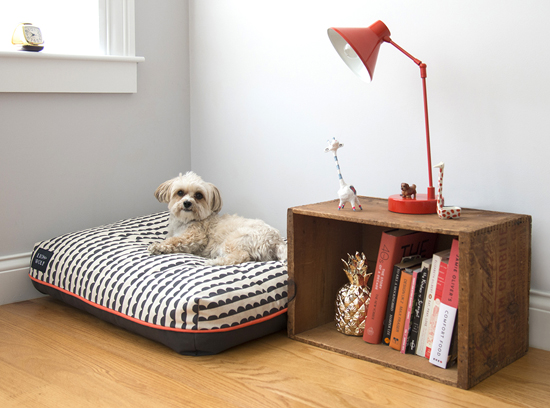 The joy of countdown to midnight during New Year's Eve might not be fun for our dogs. Those fireworks create loud noise that can be painful for pets, making owners very worry. Ford wants to create a useful product that answer to that issue, Ford Noise-Canceling Kennel. It's a specially designed pet house that uses the same technology of cars and headphones, it protects sensitive dog's ears and keep owners relax and enjoy the fireworks.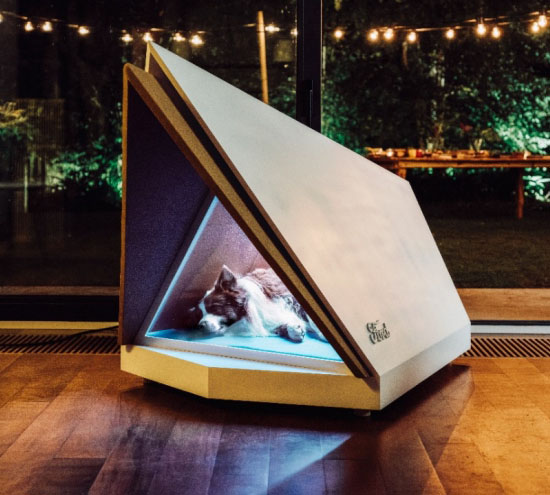 Let your dog rest in style. Covo Dog Lounge is designed exclusively for Miacara by Uta Cossman. Using lacquered plywood, this dog lounge offers super comfortable bed as shelter for your dogs, the modern design adds elegant touch to any interiors. Available in small and medium, Covo is exclusively designed by interior designer who knows how to create a pet product that would also complement your living space. The unique form of this lounge gives your dog a sense of safety while lounging.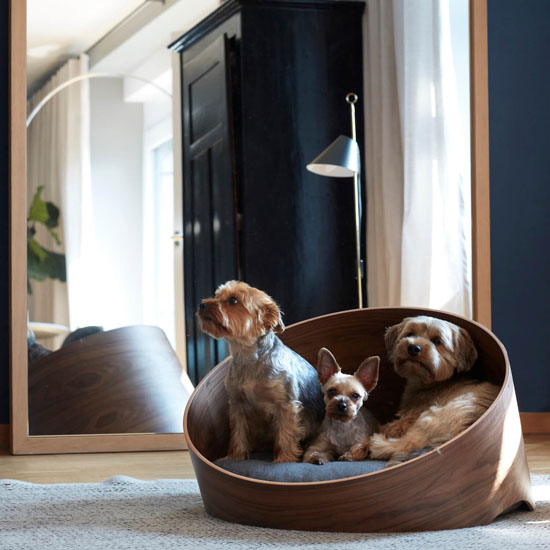 1. Despicable Me 2 Minion Pet Costume
Little cute minions are everywhere, your dog can join the crowd with this cute minion costume. It's an official merchandise from Despicable Me 2, completed with headpiece and jacket. It's recommended for Pug, French Bulldog, Maltese, and similar size dogs. [Buy it here]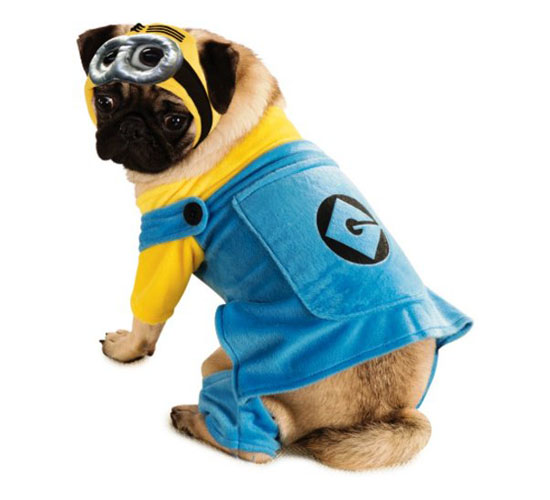 2. Casual Canine Hot Diggity Dog Costume
Every year, this costume always becomes one of the most popular dog Halloween costumes. It's a popular choice among Dauschund owners, well we can understand that since the dog would look unbelievably cute in it. You can turn your any dog into a hot dog now, there are 2 buns that will surround the dog completed with a zig-zag ketchup or mustard along the back. [Buy it here]
Weather changes from one moment to another, even though it's summer, there's nothing wrong preparing for the rain now. Look at this stylish transparent raincoat designed specially to protect your dog from the rain. This raincoat is available in two models: white trim and blue trim, each is available from size S to XXL. It's 100% waterproof.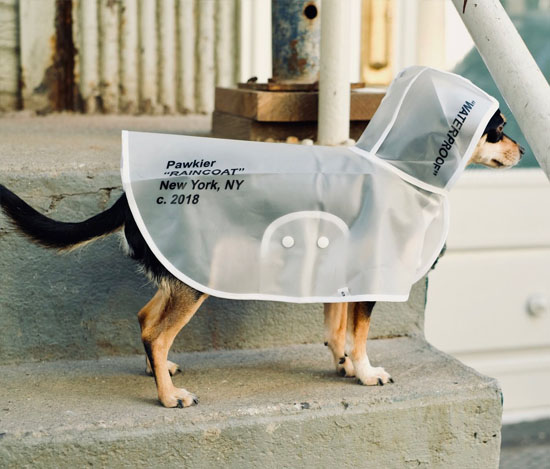 Pawbo, a company owned by Acer, has launched a cool gadget for furry pal, Pawbo Munch Dog Treat Dispenser. This treat dispenser can be controlled through a remote or a smartphone, you can play with your dog wherever you are because this device includes a game and can play music. It's not just a traditional dispenser, it is also an entertainment device for your pets.
Play a little gambling with your dog, just use "Slot Machine" Game Mode. This dispenser features a LED screen that displays eye-catching icon with catchy music, it's a source of entertainment.
After a long day exploring, your dog needs a lot of drink to keep hydrated. Boomer 8 Dog Bowl from YETI is reliable bowl for your adventurous companion friend. Made of stainless steel, you can be sure it is puncture resistant, rust resistant, and tough enough to fight dents or dings. Each dog bowl can hold about eight cups of fresh water or tasty treats.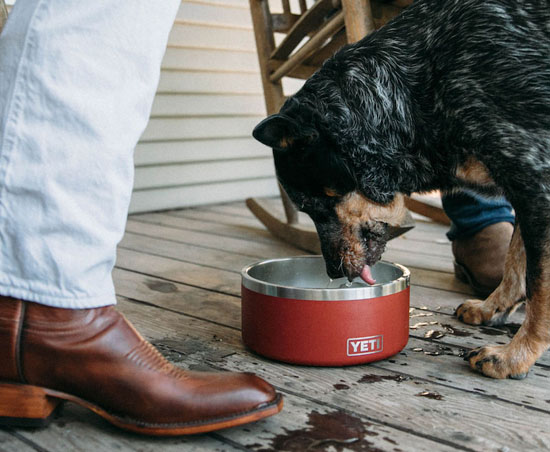 Tweets by @pawfipet