Browsing articles from "March, 2013"
Checkout this cool DIY project to build a cool geometric dog house. HomeMade Modern EP13 Geometric Dog House features faceted, angular appearance, but don't be fooled by its design, it is actually pretty easy to construct. First, you would need to create triangles about the same height of your sitting dog. Start measuring off those triangles and create markings, use RYOBI circular saw to follow the lines and cut the triangles. Checkout the site for details step by step.
Lay EZwhelp Washable Whelping and Puppy Pad against any crate walls or box and let those cute puppies to sleep on it comfortably. This pad is especially designed to wick moisture from the top surfaces (quilted) and send into the soaker layer. It features great absorbency while minimize any leaks due to its waterproof barrier at the bottom. The laminated pad is said to be eco-friendly without sacrificing its performance, even after many normal wash cycles, you would still find this pad is highly functional. Ideally, you can use these pads for puppy training, whelping, or furniture protection, you can save a lot of money. Measured 41" x 41", you should place the brown stain-resistant top facing forward while the white textured barrier as the bottom.
Are you looking for a good portable water bowl for your dog? I personally take my dog for a walk everyday in the afternoon, if you are like me, the chance is, you would need a good source of water to keep your dog hydrated, but this isn't always easy. I discovered a wonderful portable dog water bowl called Thirsty Milo and thank you to Mark who sent one for a hands-on review, I can tell you what this bowl can do for you and your dog.
What is Thirsty Milo?
When you're out and about with your dog you have a need for fresh water. Our pets drink a lot of water and the puddle on the sidewalk is not the best option. This is even more important when the sun is out as your dog can get dehydrated just like we do. Recently we received a Thirsty Milo dog bowl for a review, it turns out this product comes really handy to keep our dog hydrated.
This bowl is amazing and it can be used in such places as:
– Great for day trips and road trips
– Great for the beach where you need fresh water and not salt or dirty lake water
– Perfect bowl for out on the boat
– Great for camping or long walks and hikes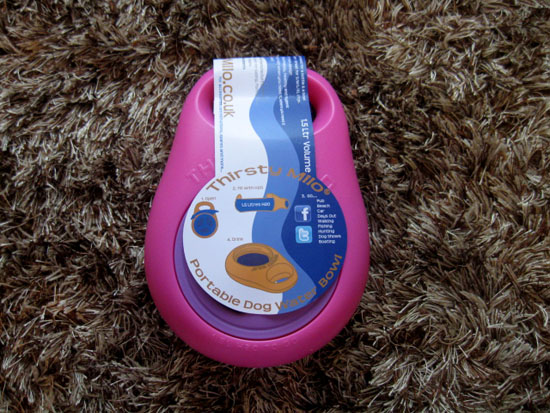 Kitty Tube Fully Insulated Outdoor Cat House is newly improved insulated cat house that provides your cat everything he or she needs, safety, comfort, and warmth. Its innovative door design protects your feline friend from predators, the pillow inside the house gives a cozy and comfy base for your cat to relax. It's an ideal outdoor cat house for any weather, it cools in the summer and warm in winter, in fact, it can accommodate 2-3 medium sized cats.
What's new in this version? Well, you can see some improvements such as built-in lifting handles that you can use to adjust the ventilation, open it during summer or close it during winter to retain heat, better quality for the exterior, increased R-value insulation, including fully insulated floor at the bottom of custom pet fluffy pillow. The company even claims the shell is guaranteed to never chip, crack or fade, for life!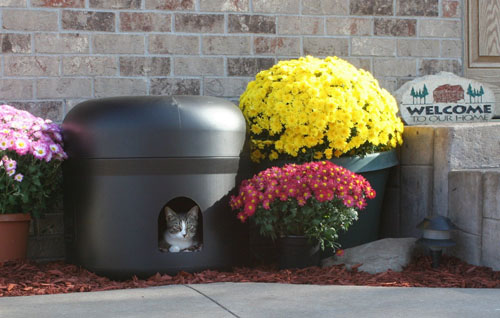 Tweets by @pawfipet