Browsing articles in "Grooming"
Bathing your dog is an important routine to keep them clean, but not all house/apartment has the right equipment to do so, that's when you need Rinse Ace 3 Way Pet Shower Sprayer. This tool allows your pet to enjoy indoor shower anytime, it's a nice sprayer with 8ft. long hose, flexible enough to bathe your dog/cat. Featuring 3 setting modes: gentle full spray, pulsating massage spray, and concentrated spray.
Bathing time for your pet becomes easier and much more enjoyable, use full spray when you need to rinse hard-to-reach underbelly, pulsating massage spray to relax your pet, while concentrated spray mode can be used to target rinsing delicate areas. This sprayer is equipped with flow lever toggles, from pause to light to full flow, you can save water and prevent any accidental sprays.
Having long haired pets, you need to really take care of the hair by using good quality pin brush to avoid any hair crisis. Chris Christensen Oval Pin Brush has been proven to be able to provide pet owners with great solution, this is the brush for dog shows. It features finest quality metal pins that are worth your money, you can buy the 20mm model for short coats, 27mm for medium to long coats, or 35mm for long, thick full coats. If you've been through many brushes that usually get destroyed in just months, you really should test this one. The ground and polished tips are smooth and will not push into cushion, the light weight solid wood body is easy to grip.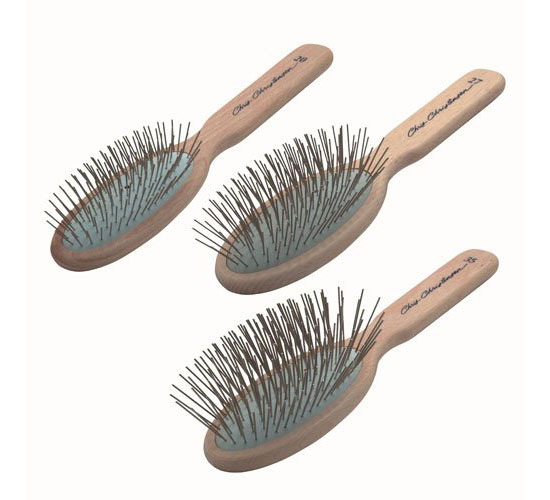 Purrfect Arch Self Groomer is a nice way to get your cat to do self-grooming. This groomer will brush your cat's coat while they play, pretty cool huh? When you don't have the time to brush your cat for some particular days, this tool can help you with it, the arch brush removes shedding hair while keeping your feline friend entertained for hours. Those bristles have been especially designed to remove loose, shedding hair and at the same time stimulating your cat with a gentle massage. Each unit of this self-groomer comes with a bag of catnip that you can use on the catnip-infused carpet base, it entices your cat to come closer and try to use this tool and back for more. It features 3.8" x 13.8" x 12.2" dimensions which we believe suitable for small to medium sized cats.
Some people prefer to groom their pets by themselves, this Cutie Pet Small Pet Nail Clipper would be a great addition to their grooming collection set. You can save a lot of money by grooming your pet yourself, but we have to remind you that you need to learn a thing or two about trimming the nails of your pets (cutting the nails too deep can cause your pet's paw bleeding). The stainless steel blades make a perfect cut every single time, don't forget the read the free "How to …" guide which is included with every single purchase.
Trimming your pet's nails also means maintain their health, you should trim the nails regularly. The sturdy and ergonomic grip has been designed for easy handling, the safety guard helps prevent hurting your pet accidentally. It comes with fun blue and pink color combination, so cute. Your pets trust you, so when you are the one who cut their nails, they usually feel more comfort and secure in your hand, the process is less stressful on them, and you can do it from your home.
A trip to professional groomer can cost you some money, if you plan to learn to groom your dog, you should checkout Easy Groom 10-piece Pet Home Grooming Kit. We believe that home grooming can help creating special bond and trust between you and your pet, you can also catch any potential problem early. You can keep your pet nice and tidy without having to spend much money.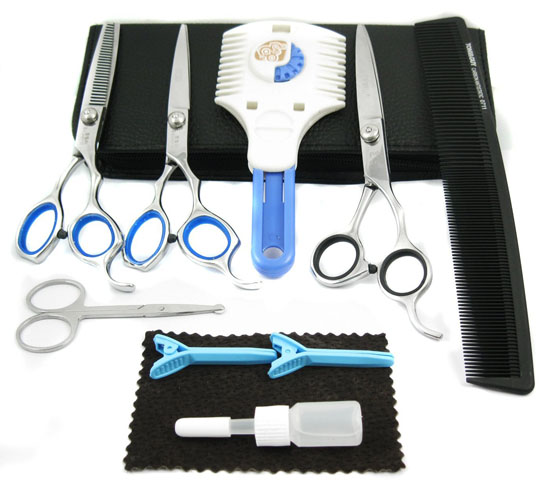 A reliable clipper for cats and dogs, Andis 22360 AGC Super 2-Speed Professional Animal Clipper comes with locking blade. So, if you plan to do quick grooming or full coat trim, this clipper is very ideal choice. It is a powerful clipper that features UltraEdge Blade, a detachable blade size 10 with smooth-running sealed motor. We need to remind you it's important for you to oil the blade regularly. You can choose 2 speeds when grooming: 3400 strokes/ minute or 4400 stores/minute, its 4×4 blade drive 25-percent more blade torque compared to other clippers in its class.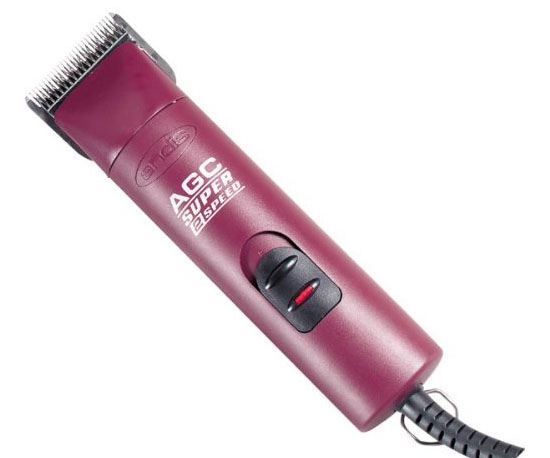 Impressive! That's the word we've been hearing about Hoover Platinum LINX Pet Cordless Hand Vacuum (BH50030). The new technology incorporated in this vacuum has been especially designed to provide you with total removal of stubborn pet hair on any surfaces. The freedom of cordless allows you to move freely, the 25-degree pivot design nozzle offers flexibility to clean hard-to-reach spot and its lithium-ion interchangeable battery offers two times longer run with fade-free power. If you have multiple pets in the house, we can understand when you say you just can't sit on the sofa without having to get fur all over you. This hand vacuum could be your solution.
<CLICK HERE to read the specifications of Hoover Platinum LINX Pet Cordless Hand Vacuum (BH50030) as well as checkout the discount offered for this awesome unit.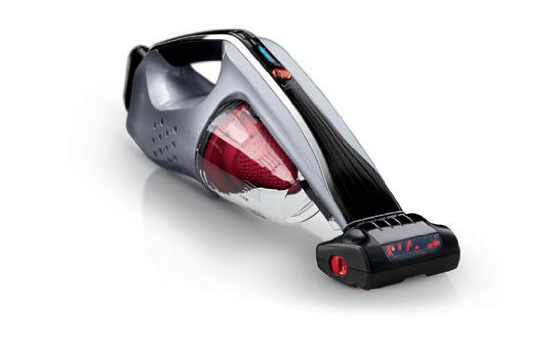 Your dog or cat will enjoy being massaged by Kong Massage Zoom Groom brush. It's one of the best grooming and shampooing brushes available. It removes loose hair easily while at the same time stimulates capillaries and natural oil production which is very effective for all dogs, cats and all coat types. It promotes healthy skin and coats, use this brush on regular basis and you will drastically reduce shedding.
Based on a customer feedback how her cat hated to be brushed but since she bought Kong Massage Zoom Groom brush, it's no longer a problem anymore. In fact, every time she takes out this brush, her cat comes running can't wait for the massage. This brush is best value for money. The silicon material makes this brush very easy to clean, simply wash it with anti-bacterial soap and hang it dry.
CLICK HERE to purchase Kong Massage Zoom Groom brush, you can also read more than 100 positive customer feedback that gives this product 5 out of 5 stars rating.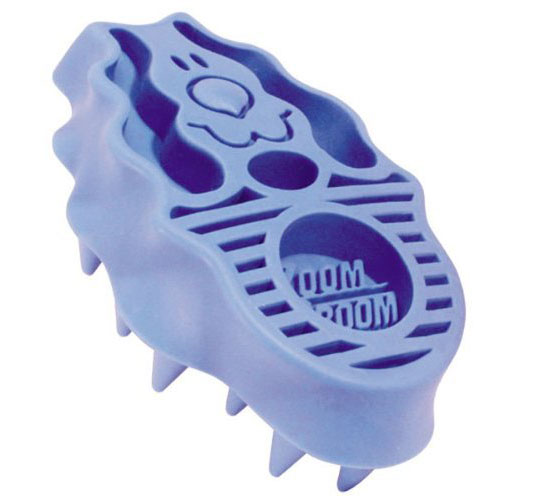 The inappropriate use of nail clippers can be a painful experience to your pet, but with Dremel 7300-PT Pet Grooming Kit, you provide quick and safe nail trimming experience. It features rotary tool that gently grinds down claws with different speeds option, in this way, you can safely and carefully grind nails of your furry friend in stages. Yes, it's a less stressful way to clipping, as you probably don't know, using conventional scissors and clippers to trim your pet's nails might cause cracking, splintering or even bleeding. If you don't want to risk all those problems, you might be interested in trying this tool for easy grooming. The cordless operation provides you optimum control.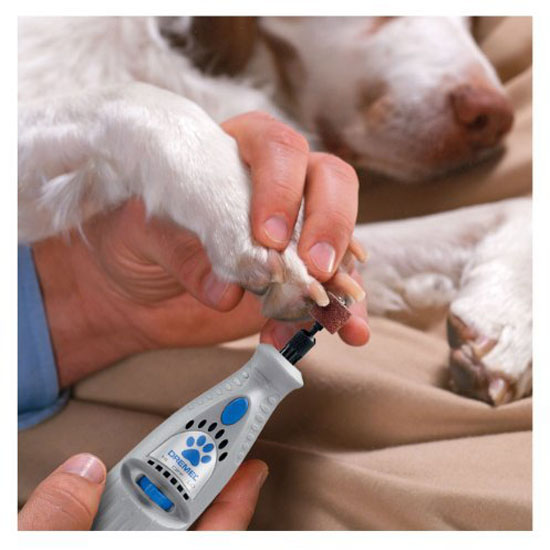 Most people felt a bit skeptical about Andis Power De-Shedder (40095) when they first heard about it or read on a magazine until they decided to try one. This little tool helps you effortlessly remove almost 90% of your pet's undercoat. It can be used for dogs, cats and even horses (yeah, you might have read about this grooming tool in Horse and Rider magazine). It features vibrating 40inch comb (large) that can gently massages your pet to help create relaxing atmosphere, it can calm your pet while you remove its loose and undercoat hair. You can use this de-shedder for long haired or short haired breeds, the result would still be the same, fantastic.
Tweets by @pawfipet