Tula Round and Rope Grey is like a magnet to your cat. It's a modern scratching cat house, which is aesthetically pleasing to the eyes. Each piece is crafted from natural materials, the design would blend perfectly into your modern interior or houses or apartments. It's a modern cat house where your feline friend can scratch and play at will. Made of cardboard, felt, and jute rope, all these materials are loved by cats. The result is a special piece of pet furniture that all cats adore.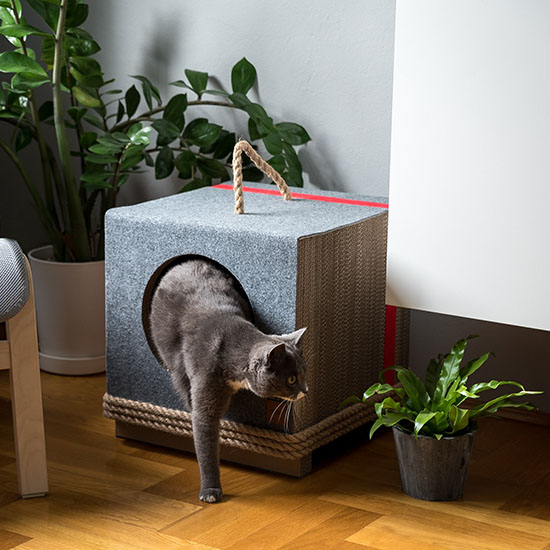 Dorayaki is a popular Japanese snack that any Japanese children loves, it's one of most delicious snacks there is. And it looks like the design has inspired the creator of Dorayaki Cat House. Featuring cute appearance of Dorayaki, it looks just like that popular disc-shaped sweet, but the delicious filling part would be your own cat, peeking through that opening. All cats would love hiding inside their new home, it's cozy and as appealing as those Japanese dorayakis!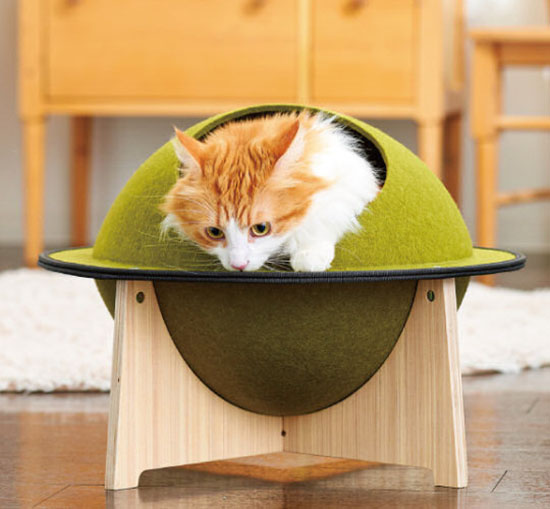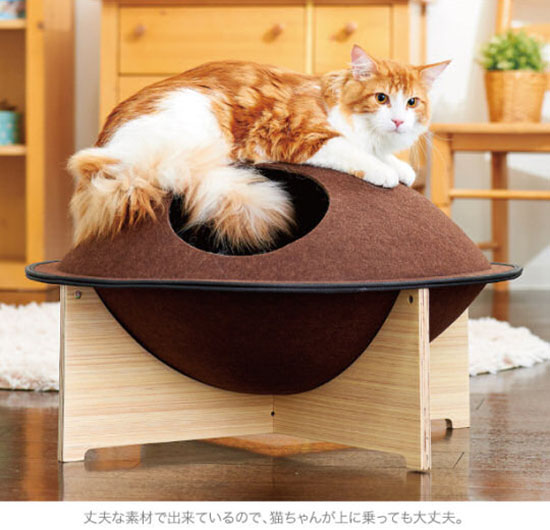 Bird lovers, here's a cool bird feeder that would decorate your backyard as well as invite all birds to come and hang out. Prairie Style 3D Wooden Lantern Bird Feeder is one of cool handmade bird feeders on the market.
This can also be a unique gift idea, the timeless design comes with DIY project, building this product would be enjoyable for all ages. This bird feeder is actually a wooden 3D puzzle kit where you need to assemble to use it, there's a mason jar with bird seeds located down at the center. The wood material comes natural and unfinished, you can choose to paint it or stain it however you like.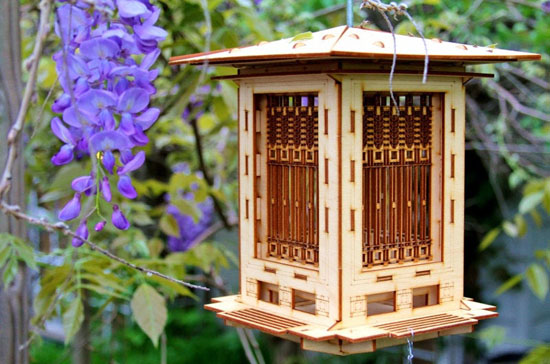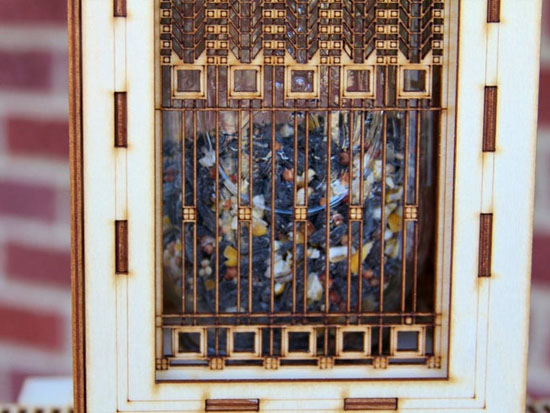 Tweets by @pawfipet