Browsing articles from "November, 2014"
When you own multiple cats and they all are so much aggressive and cute as well, you might want to get Go Pet Club Cat Tree for them. You can read online there are many positive reviews about this product, we're pretty sure your cats would love to play around this tree.
When you place your order, you would appreciate the fast services from the merchant that we recommend here. Since this product comes in pieces, you need to assemble this unit before your cat can start climbing the tree, but don't worry, you can easily do this due to the guide that is given in the box. The material used making this exceptional product is very good and reliable as well. Even during colder weather, don't be surprised when your cats stop snuggling with you on your bed, they might prefer to hangout in the tree among those 3 perches or 2 condos. This condos and perches is covered with faux fur where the board material is wood, posts are covered by natural sisal rope to encourage your cats scratching. The overall dimensions are 50″W x 26″L x 72″H.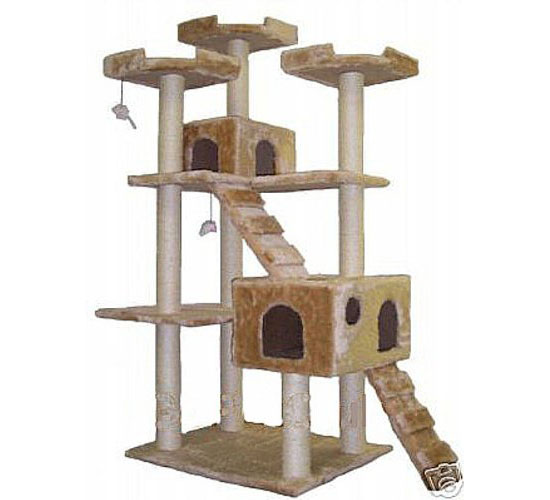 We saw this unique, modern cat bed from Lord Paw. It looks like a circle cage with a comfy faux fur bed. The wooden legs complete the overall appearance, making this cat house blends with any modern décor. Unfortunately there's no details on the website, is it for sale or not, well, you're going have to contact the designer if you want to get one of these beauty. This cat bed offers a comfy place for your cat to relax while giving a sense of privacy due to the use of steel wire that frames the bed.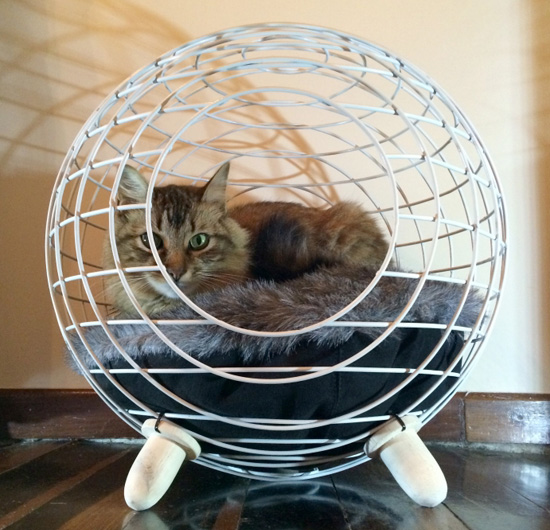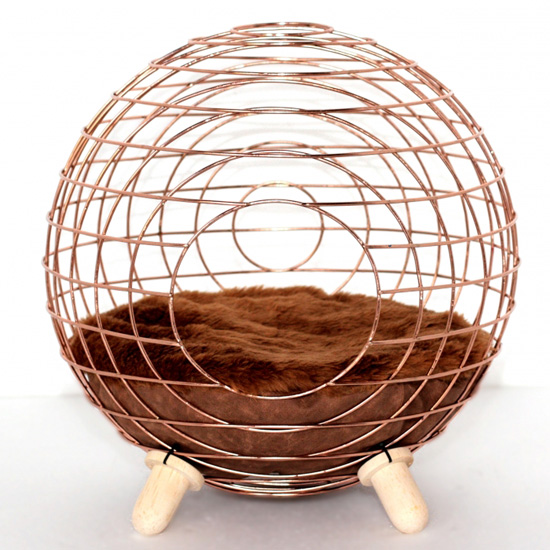 K&H Manufacturing Outdoor Kitty A-Frame Cat House is a nice large kitty house for your multiple cats. Just in case you have many stray cats that sometime stay at your porch, you might want to offer them a nice shelter for the night, in fact, there are 2 versions of this house: heated and unheated. In colder weather, you can use the heated version to keep them warm and dry at night.
Kitty A-Frame is made out of durable 600 denier nylon, to make it water resistant, it is also completed with vinyl backing fabric. The innovative overhang roof design allows cats to stay warm and dry, each tent like house is spacious enough to house 4 cats.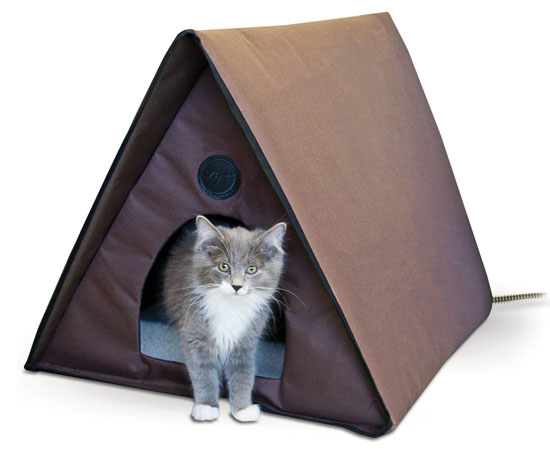 Tweets by @pawfipet