Browsing articles from "April, 2015"
Love wild birds? So are we. Listening those birds chirping in the morning gives us peaceful feeling. Zingz and Thingz Seaside Station Freestanding Birdhouse is a beautiful addition to any backyard or garden, it won't function just as a birdhouse but also a modern decoration. You can place it near bird feeder so that those birds can hangout while having their breakfast, or better, one of those bird might make a nest inside to lay its eggs. Made of wood, this birdhouse is a lifeguard station completed with all the trimmings, you can also see the details are amazing. It weights just about 1.8lbs with dimensions of 11.25-inch (H) x 7.5-inch (W) x 8.75-inch (D).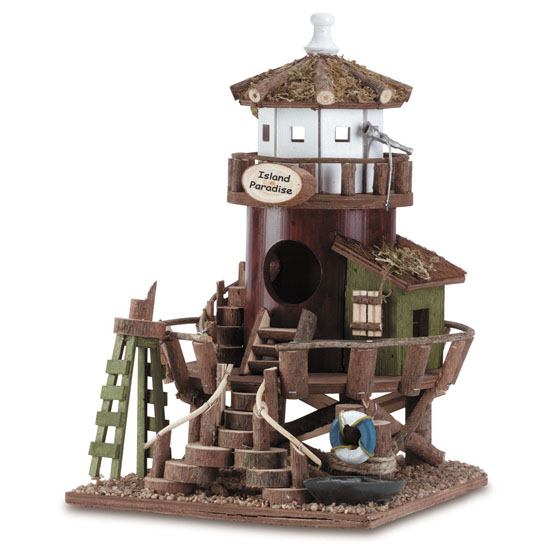 Do you have a new puppy? Are you planning to get a new puppy? That's great for you. Learn how to train your puppy and you will have a dog that will not have behavior problems as they get older. Puppies are quick learners. If you are patient and consistent and use the right methods to train your puppy, you will have an obedient companion for the rest of their life.
Training Your Puppy
How to train a puppy is one of the most common questions raised by new dog owners. You have just brought this new creature into your lives and before too long you realize that unless you do something about it, his boisterous, carefree puppy ways are going to turn into a real headache when he is five times his current size and weight.
With that in mind, the following are what I consider the ten most important principles to take into account when training a puppy.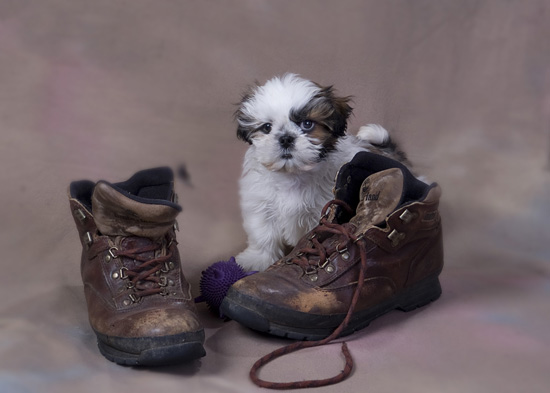 You'll learn How to Train Your Puppy using 3 essential P's. Have fun as you learn How to Train Your Puppy, we believe you can do it!
Look at this gorgeous cat furniture, Penn Plax Cat-Life 39-inch Level Climber Cat Tree that features 3 perches where your cat can jump and climb around. The top perch has the shape of a bowl covered with rattan wicker material, a perfect spot for your cat to relax and sleep, the second perch is covered with soft carpet where your cat can sit and watch you, the last one is durable rattan wicker, wide enough to support your cat. This unit is a stylish scratching post for your feline friend, as you already know, scratching is cat's instinct. In order to avoid your furniture become their "posts", you might want to get this tree to accommodate your cat's need to scratch.
The modern appearance would add a nice touch to your existing home décor. At first, your cat might feel hesitate to use this tree, but you can teach your cat to do it. Those little swatting toys which are included within the purchase might help to entice your cat to use the tree. This product dimensions are 39-inch (H) x 17.75-inch (W) x 17.75-inch (D) with overall product weight of 27lbs.
We have found cute Beaded Wooden Cat House for your feline friend, it's a handmade item, fully carpeted with unique beaded doorway. This modern cat house keeps your cat warm and comfortable, a perfect sanctuary for your furry friend to hide, play, and sleep. Those colorful beads would attract your cat to play with them, don't worry, the beaded doorway is perfectly safe and secure to satisfy your cat's curiosity.
Each unit has been carefully handcrafted with high quality materials to ensure it lasts for years, it can handle cat rough play. Just in case you need more details, the materials are plywood, new carpet, food grade nontoxic silicone beads for the doorway, pine corner molding, brass discs, rubber floor protectors, sterling silver crimp tubes and covers. It uses non toxic glue only to ensure the safety of your cat.
Tweets by @pawfipet