Browsing articles from "November, 2012"
There are 2 versions of K&H Outdoor Kitty House, heated and unheated model. It's an ideal house for outdoor cats, it protects them from wind, rain, or any cold weather. You don't have to worry since this house is made of 600 denier nylon with vinyl backing, making sure the house is waterproof for better protection. The house has been cleverly designed with 2 exits (front and back) to ensure your cat is not trapped by predators, its generous overhang prevents the rain or snow entering this lovely kitty house to ensure your cat stays dry, safe and warm.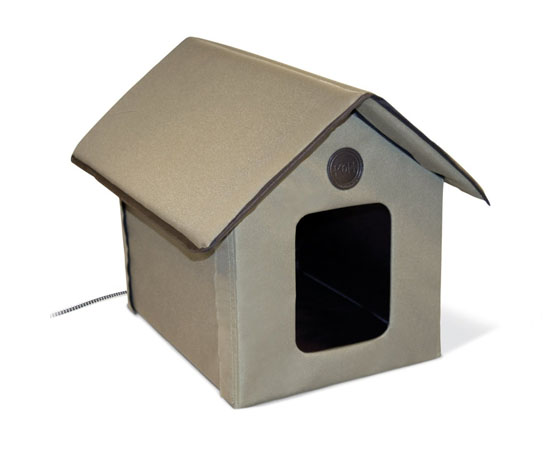 If you are looking for soft cone shaped e-collar, then checkout Comfy Cone Pet E-Collar. It's approved and tested by veterinary to be used by cats or dogs, soft and comfortable while very sturdy and protective. It's made of foam backed nylon and comes in 4 different sizes with 2 different colors: black or tan, since the material is soft, you can fold it back while your pet eating or drinking or when you need to check the wounds. There's a reflective outer edge to keep your pet visible under low light condition.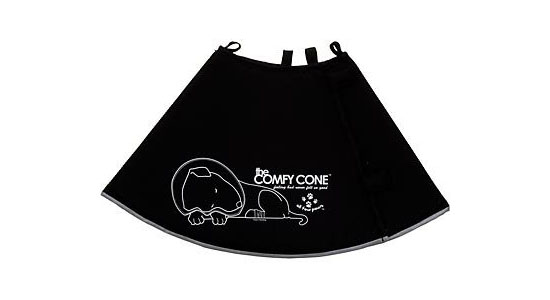 During winter, your cat won't leave Slumber Pet Thermal Cat Mat. It's a mat that will keep your cat warm and comfortable without having to spend money on electricity. It works by reflecting the cat's own body heat back to the animal, so don't be surprised when all your cats gather around and sleep on it. This mat is ideal for aging pets, kittens, animals recovering from injury, it provides soothing comfort to them. Available in gray and blue color with leopard-print motif, the pad is machine washable for added convenience. Each mat measures 22" (L) x 18.5" (W), the surface is so soft and comfortable, we pretty sure your cat would love both sides equally.
Scented bag helps to hide the smell of your dog's poop, that's why we'd like to recommend Earth Rated 120 Lavender Scented Dog Waste Poop Bags that you can use together with Earth Rated Green Dispenser. Each plastic bag measures 9-inch x 13-inch, big enough so that your sleeve doesn't have to make any unwanted contact, the company claims it's big enough for a Great Dane's pile. Compared to other poop bag, this product is thicker and tougher, and the scented lavender aroma helps with nasty poop smell. The company claims that their product is the leader in terms of affordability and quality, it's an eco-friendly product that degrades into natural CO2 and H2O in 24 months.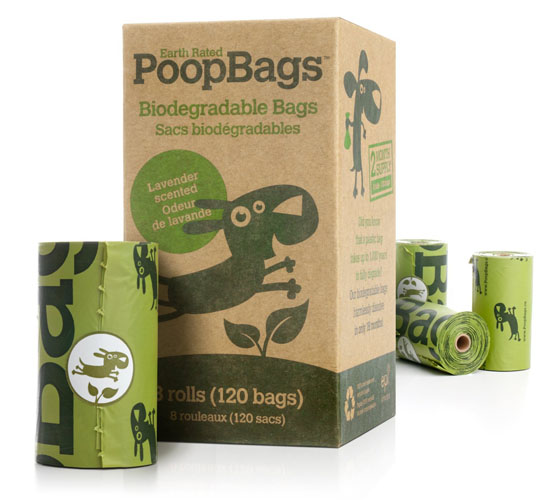 Purchasing Zoo Med Mini Combo Deep Dome Lamp Fixture means you'll get 2 fixtures in one for optimum convenience. Just in case you didn't know, polished aluminum dome helps increase light and UV output up to 30% to keep your reptile pet warm. Many customers love the fact that you can have 2 separate light options (100W PowerSun UV lamp and nightlight heat lamp) under the same fixture with on/off switch for each light. The deep Dome design extends further than the face of the lamp, it prevents anything from sticking out.
Just to remind you, this product comes without the bulbs, you need to purchase them separately.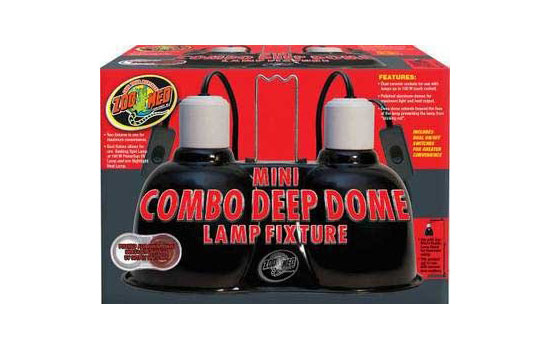 Each pack of Songbird and Cardinal Preferred Blend Bird Food contains special formula blend bird food with 60% sunflower seed, an ideal product for songbirds and cardinals. The package itself is resealable, FreshLock technology makes the content stay fresh, it's important due to the premium natural ingredients (it contains safflower and black oil sunflower).
Based on a customer review, birds really love this product, in fact, this one was the fastest eaten seed out of other 3 other seeds he bought along. You'll be surprised on how many birds will visit you just to hangout at the feeder.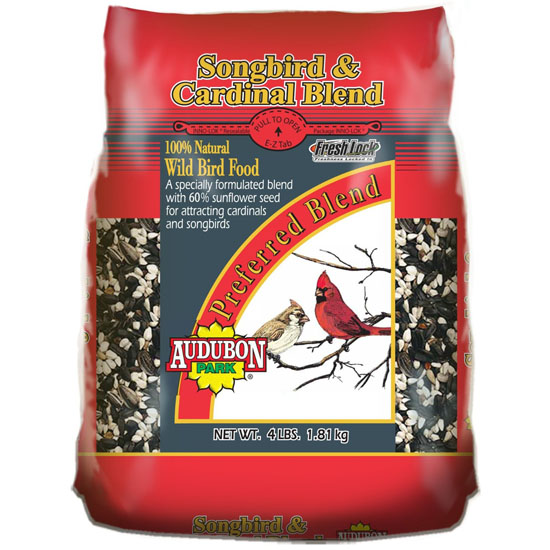 Carry your pet with style, thank you to Anima Tan Suede Sling Bag Pet Carrier Purse. It's a comfortable shoulder bag that you can use to keep your dog comfortable, the large zippered mesh top is great for ventilation as well as visibility. The shoulder straps are adjustable from 9-inch to 205-inch, it has multiple pockets that you can use to keep some treats. For added security, this airline approved pet bag is completed with leash attachment. The neutral color makes it easy to match with anything, it looks good and feels good.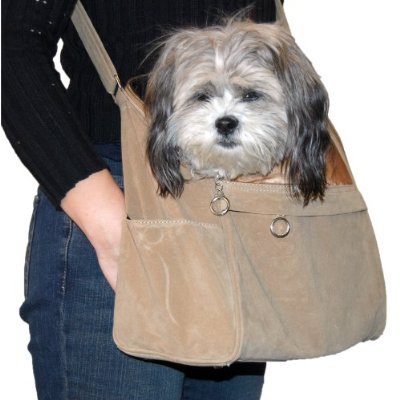 Pet Parade Pet Cave dog bed is an ideal bed if your pet loves to burrow, it surrounds your furry friend with warmth and comfort, especially in colder weather. Your dog would enjoy its new bed and hide under the blanket, don't be surprised when you always find your dog hanging out in it. This dog bed features large 25-inch diameter, pretty nice for 2 small dogs, it's like a luxurious sleeping bag to keep them warm, you can choose to use the top zippered dome or not. The ultra plush 5-inch thick bed provides comfort with less price compared to the same products from other brand.
Cleaning up your pet's poop should not be hard with the help from Flexrake 58AR Raspberry Panorama Small Dog Scoop and Rake Set. It's all aluminum small 7-inch scoop pan and rake set made in USA from high quality materials to ensure its long lasting life. The handle is completed with cushion grip for extra comfort, it does a great job in scooping your pet's poop on different surfaces such as grass, dirt or concrete. There's no need to bend down as you usually do.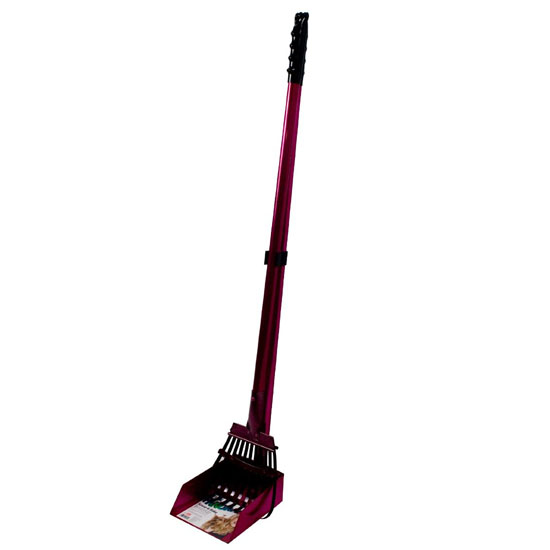 Tweets by @pawfipet