Browsing articles in "Collars, Harnesses & Leashes"
Designed and crafted in Italy, Hand-Painted Greyhound Collar is a work of art. Each item is created by Riccardo Malucchi with amazing details, these collars use only highest quality components so that the results are real jewels/collection. The work of Malucchi has been characterized by a work according to ancient tradition of Florentine leather processing. The company's experience has put its reputation at the top of leatherwear manufacturers, you would love the elegant details put onto this dog collar.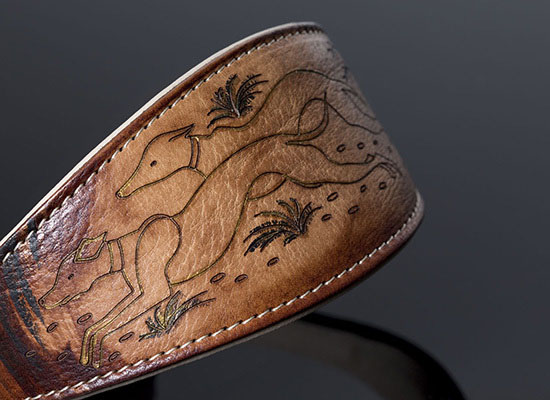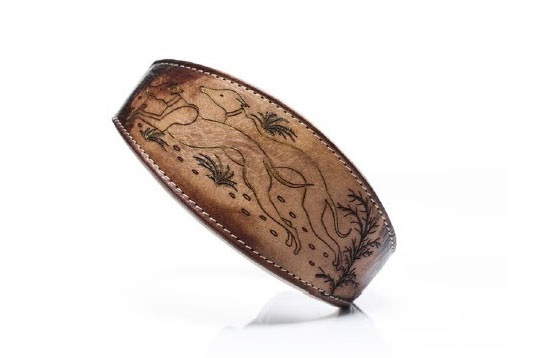 Look at this Cute Denim Dog Harness, it comes with the same cute detachable backpack. Designed and made by PupaChurros, this stylish harness will turn eyes to your cute dog, also you can keep poo bags inside the backpack, so that you are always ready. That little backpack is also good for carrying treats.
To ensure your dog's comfort, this harness is fully lined, it features unique Velcro locking system for better security while walking on a lead. This is really cute and attention grabber, thanks to the matching backpack. The harness features front and back lined, double stitched to ensure its strength and durability.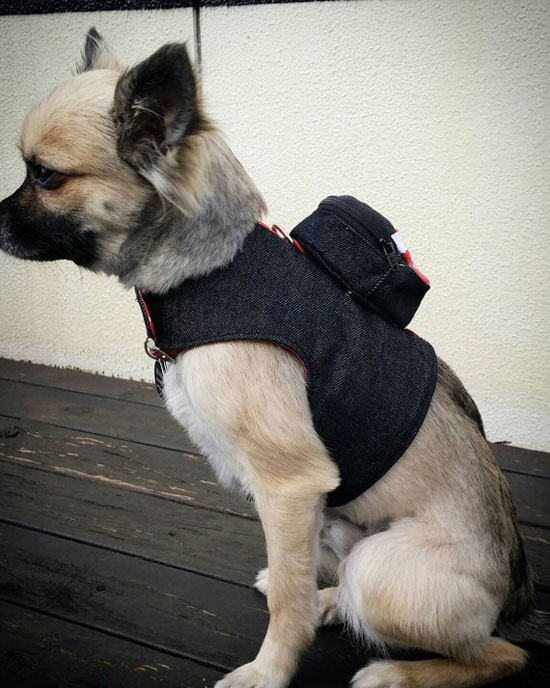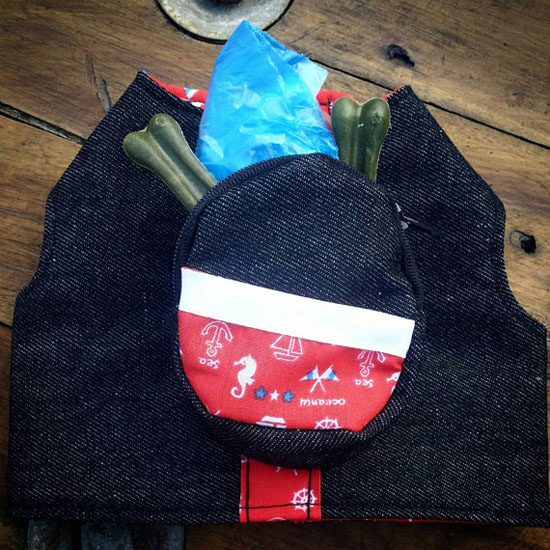 Not only dogs that hate flea season, so are we as pet owners. There are many pets that can survive this season with clean coat, but not all dogs are so lucky, that's why you need Bayer Seresto Flea and Tick Collar. This product has been proven for safe and effective protection from fleas and ticks for dogs, unlike flea drops that need to be applied after every month, this product is easy-to-use and offers protection up to 8 months.
Seresto flea collar offers an affordable option yet works as good as other famous brands on the market. This product combines imidacloprid and flumethrin, these two ingredients provide dual action against fleas and ticks. So, basically not only this collar kills fleas and ticks, it also prevents future infestations. The collar is odorless.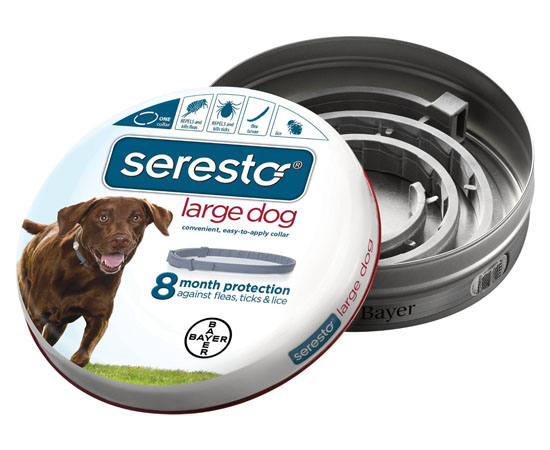 Gorgeous Ombre Rope Dog Collar is hand dyed and crafted in Brooklyn, NY. As you can see here, it's certainly not your traditional collar, sophisticated design and the combination of leather and marine-grade rope make it look really elegant. The hardware attached on this collar is made out of 100-percent solid brass. The stamped "FOUND" tag within each collar acts as a reminder about our dog's rescue past. This product is actually available in different color gradients with basic white rope that blends olive, pink, black, or indigo.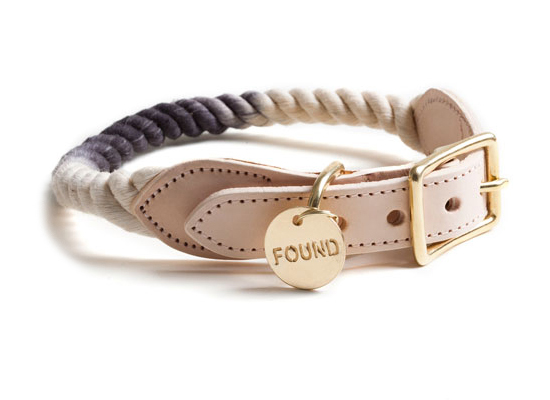 From : Found My Animal
When you walk your dog, there are times when you need to do something that requires both hands, it would be difficult when you have to hold the leash. Lishinu Handsfree Retractable Dog Leash was born out of the same experience, Grega, one of the Lishinu's creator took his dog for a walk when at somepoint he had to tie his shoes. Unfortunately at that point, there's something frightened the dog, Red, and he started running away, out of sight and could only be found after 4 days, exhausted but safe and sound.
This dog leash offers an innovative design, small yet strong and effective rectractable leash to walk your dog. You can easily fasten the leash on your wrist, rest your arm on the Lishinu and pull the belt through the hook, it's really easy to use, you can master it in seconds. Just in case of emergency, you can pull the safety belt to remove it.
We have smartphone that monitors our health and well-being, what if I told you, your pet can also have its own smart collar that does the same? PetPace is a pet health monitor smart collar that helps improve your pet's health by tracking its vitals wirelessly via physical and behavioral parameters.
Your furry companion doesn't talk to you or complain, the only thing you know there's something wrong is by paying attention to any changes in their behaviors. This little device helps you to pay closer attention, it tracks your dog's/cat's vitals such as pulse, temperature, activities, respiration, positions, and many more. It has the ability to send alerts to the pet owners as well as veterinarians, so yes, it's the only pet monitor in the market that allows you to collaborate with your vet. You can share your pet's health information to get the best possible care.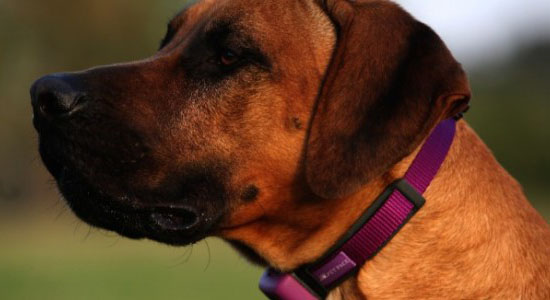 Do you love your dog? If your answer is yes, then we believe that you maintain your furry pal health, keeping them at their best. You can do this by taking your pet to the vet for routine check up, but if you want to do more than that, you might be interested in getting Whistle Activity Monitor. It's an on-collar device that tracks your dog's activities, in this way, you'll get to know what your dog's up to, whether they get enough exercise, rest, and play. You can measure all your dog's activities, giving you a new perspective on day-to-day behavior and your dog's long term health trends, all information is available from your mobile devices.
Attach this waterproof device on you dog's collar, it's pretty light that your dog won't mind. It updates all the data in real-time, wirelessly using Wi-Fi and Bluetooth connectivity. You can check everything conveniently from your phone and share adorable moments with friends and family.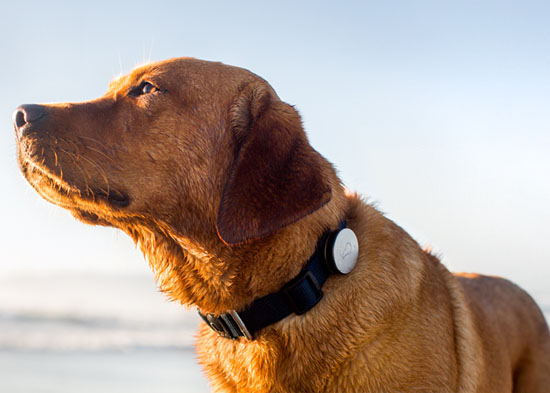 Training a dog can be easy or difficult, different dog requires different method. One of effective tools you can use is Dogwidgets DW-3 Remote 1 Dog Training Shock Collar with Vibration. Wait, before your close this page with disgust, remember, not all vibration shock collar is bad, some dogs can be insensitive to your conventional method, they need to get subtle, humane shock to remind them to behave. Before making your dog to wear the collar, you must test the vibration level by yourself. You can place the collar on your hand and feel for yourself the best level to startle the dog but not harm them. This rechargeable collar works best with dogs from 15 to 100 pounds.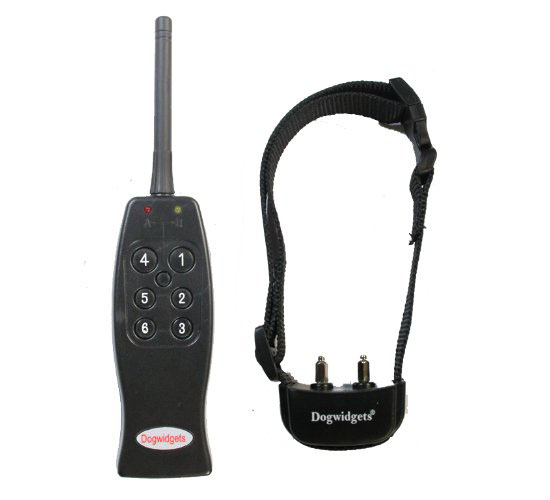 If you are looking for soft cone shaped e-collar, then checkout Comfy Cone Pet E-Collar. It's approved and tested by veterinary to be used by cats or dogs, soft and comfortable while very sturdy and protective. It's made of foam backed nylon and comes in 4 different sizes with 2 different colors: black or tan, since the material is soft, you can fold it back while your pet eating or drinking or when you need to check the wounds. There's a reflective outer edge to keep your pet visible under low light condition.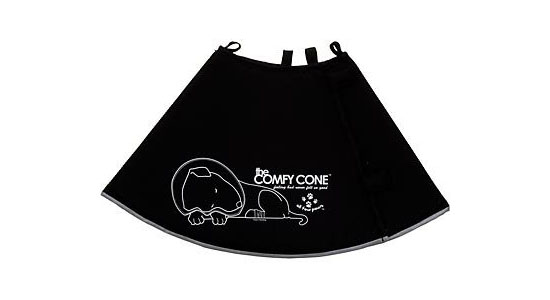 Upgrade your retractable leash with RuffBowl. It's an innovative leash design with embedded travel water bowl so when you walk your dog simply use this bowl to keep him hydrated. It can also be used to clip poop bags, in this way, you can enjoy hands-free way of carrying your dog's used poop bags. It's available in unique 3 colors.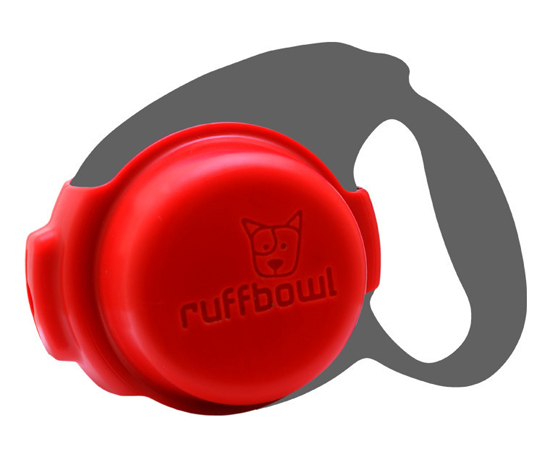 Tweets by @pawfipet