Browsing articles from "October, 2012"
Seungji Mun has designed Dog House Sofa for pet furniture brand M.Pup. It's a unique furniture design that brings harmony between human and pet. As dog person, we really love how this company understands our need to give space for our best furry friends. This sofa is a tool to communicate and share our feelings with our pets. Made of composed solid wood, this sofa is ideal to bond with your pet while relaxing on the sofa.
There's our beautiful feline friend, relaxing inside her own castle, yes The Refined Feline Catemporary Cat Castle looks awesomely great in the room. If you are a design-conscious cat owner, then you would love to own this cardboard tower, treat your cat like a princess as she's been really good to us, agree?
This cool heavy duty cardboard cat tower comes with glossy full color print, multiple levels for your cat to climb and perch. Measures 24″ x 60″ x 24″, don't be so surprised when you often find your cat hanging out in the tower.
Where to buy The Refined Feline Catemporary Cat Castle?
– PetShopUSA
– Amazon
50 Black Aquarium Fish Tank Filter Bio-Balls Filtration is small but effective filtration filter for your aquarium. It's made of plastic with high performance stuffing, perfect for oxygenating your water while helping gas exchange process. Each ball features around ¾-inch diameter and weight about 236gram. Each pack comes with 50 balls that you can place in a black mesh bag and put it inside your filter. Whether you have freshwater or saltwater fish tank, this balls are ideal for both types.
Where to buy 50 Black Aquarium Fish Tank Filter Bio-Balls Filtration?
– BestOfferBuy
– Amazon
If you own multiple cats because you rescue foster cats or just love having cats around you, Kitty Kan 5-Pack Disposable Enclosed Litter Box. It's a temporary litter box that you can use when you have guests coming with a cat, so convenient, isn't it? There are no trays to disinfect or clean in your bathroom. It utilizes all natural 99% dust free clay litter, it's healthier and safer. Inside, your cat would feel comfortable as there are 4 vents for great air flow. Easy to set up as easy to dispose, all you need is less than a minute.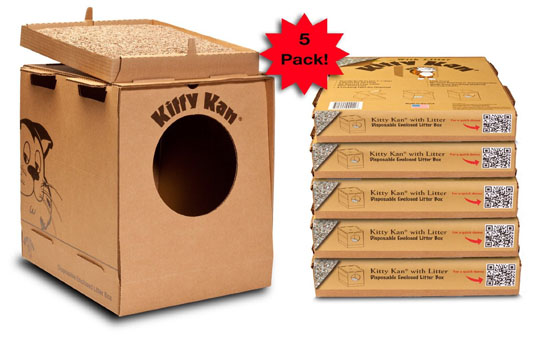 Protect your dog in rainy days with Fashion Pet Rainy Days Slicker, it's an updated version of the classic rain slicker. It is completed with reflective stripe both on the back and hood for extra safety while walking in the dark. There are size options you can choose, from XS to XXL, measure your dog correctly to get the right rain jacket. The material used is good quality and not too delicate. Its Velcro allows for easy on and off, you can attach the leash on the slit which you can find right under the hood. It's a great product to protect your dog from being wet as well as your floor :).
Where to buy Fashion Pet Rainy Days Slicker?
– PetSupplies
– PetMountain
– Dog.com
– Chewy
– Amazon
Chasing Our Tails Elk Rack Snack is a nice dog toy made in USA out of natural materials. It was shed and foraged by hand straightly from Colorado, you can be sure no animal was harmed during the process. This is due to the natural Elk behavior when they naturally shed their antlers after the rut and continue through out winter. These antlers are a great source of calcium, phosphorus, zinc, manganese to keep your dog tartar knocked down on teeth, many wild animals usually consume these antlers as they are the most easily digested forms of calcium in the wild. It won't leave any greasy mess on your precious floors, it doesn't develop any weird odor in your house.
Mambe Pet Blanket is 100-percent waterproof, a perfect blanket to protect your furniture from your pet dirt, scratches or even urine. There are various sizes available, therefore you can choose which one suits your furniture, from king-size bed to an individual seat cushion, the color options are also pretty nice. If you own multiple pets, this blanket is definitely something you should have, it features warm mid-weight fleece on one side and soft black micro fleece on the other side, of course, there's a100% waterproof membrane between layers, no more liquid can get through this blanket. Never risk your furniture with conventional non water resistant blanket, it's a great investment that pays for itself in a few months.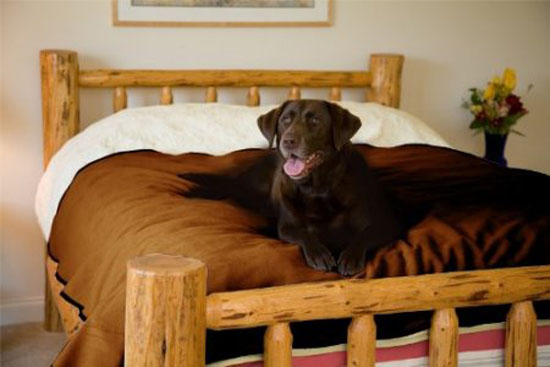 Drinkwell Platinum Pet Fountain Starter Set features innovative and patented watering system. It provides your dog or cat with 5-inch free falling water stream, very attractive to keep them drinking and hydrated while you are away. Since this unit is a starter set, you will also get a cleaning kit and a package of filters, the fountain itself can hold up to 168 ounces of water. Cats usually jump on the sink or toilet to drink some water, using this unit, it won't happen again, the sound of trickling water attracts pets to drink from this fountain. In order to ensure the freshness of water, this fountain features replaceable charcoal filter.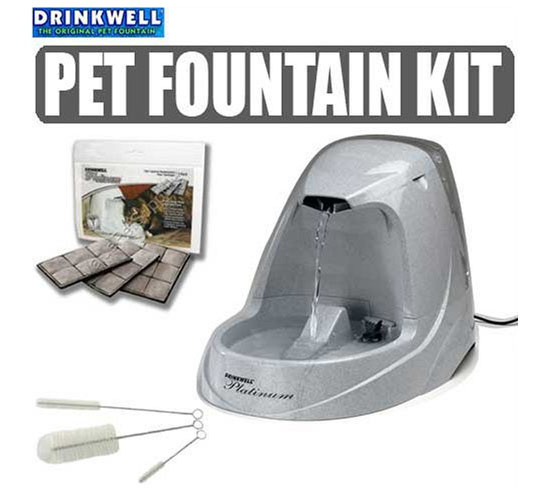 Tweets by @pawfipet