PetFusion Cat Scratcher Lounge is a modern furniture piece dedicated to make your cat happy and entertained. How? Well, this furniture is not only a lounge but also a scratching post, your feline friend will always come back for more. This furniture falls into the category of eco-friendly product as it is made of recyclable corrugated cardboard, the curved innovative design provides an easy way for your cat to scratch and take some rest comfortably. If your cat enjoys scratching as well as lounging, you should purchase this furniture piece as a gift for your best feline friend.
Each product has been designed to be very sturdy and long lasting, it's reversible, therefore giving you twice the use. Tell us, which cat doesn't like cardboard? PetFusion Cat Scratcher Lounge allows your cat to relax and scratch at the same time, reclaim your home and keep your cat away from your furniture and expensive rug or carpet. We can bet the stylish and modern design of this pet furniture flows perfectly well with any modern contemporary home décor. Why let your cat scratch on your furniture when you can provide better furniture to scratch on and it's totally inexpensive. This is a win-win situation.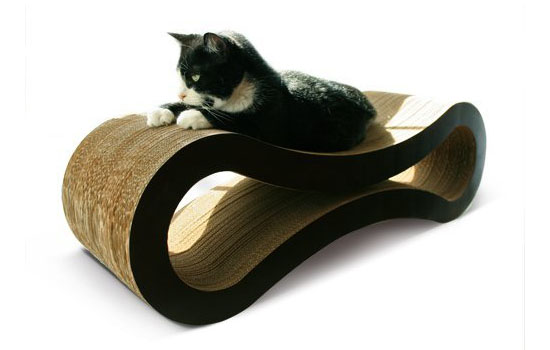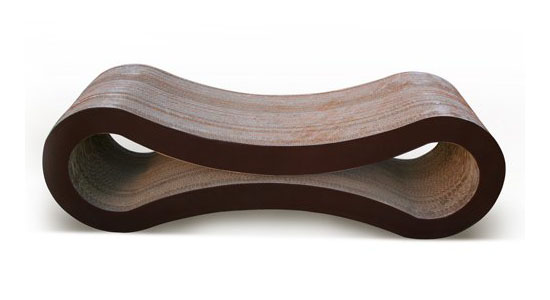 What if your cat doesn't seem interested at all to use this furniture? The trick is to sprinkle some catnips to lure your cat to use the cardboard. Your cat probably won't never want to leave this lounge ever again, trust us, both you and your cat will be happier after purchasing this unit. Afraid that might have to assemble this furniture? Don't worry, this product comes in one piece.
After several use, you can comb PetFusion Cat Scratcher Lounge to remove loose cardboard and keep this furniture piece looks as new as before.
Posts in this website may contain affiliate links. If you purchase a product through an affiliate link, your cost will be the same but Pawfi will automatically receive a small commission. Thank you for supporting us!
Tweets by @pawfipet
What others are searching for