Browsing articles in "Houses, Beds, and Furniture"
Combining technology with modern product, Gizelle Lifestyle Cat Litter Box offers a modern pet product that fits nicely into your modern lifestyle environment. It features soft and high-end looks with its contemporary styling, pet product isn't just for pet, it also aims to satisfy design-conscious pet owners without sacrificing its main function. At first glance, it might look like a nice portable speaker, but it's actually a littler box.
What a cool cat house! This floating, indoor pet house would be a fun home for your cat. Handmade in Ukraine, this round cat house offers stylish piece of furniture that would add cozy touch to your existing décor. Made of birch wood and acrylic glass, this little cat house is pretty easy to install, it will take advantage of your empty wall instead of sacrificing your floor space. It has a large entrance on the side, you can purchase the steps to help your cat to reach this house. The doorway is large enough for a cat to enter with no problem.
Lion + Wolf presents you with colorful, modern dog bed that would bright up the room. It's not another boring pet bed, they have cool collection of beds not just for dogs and cats but also for design conscious pet owners. The creative and colorful prints feature geometric patterns with bright colors, instead of making a mess in your décor, these pet beds would complement your space while meeting your pet's everyday life. Handmade in USA, these pet beds would be a cozy and comfy place for your dog or cat to relax yet stylish enough to display in your home.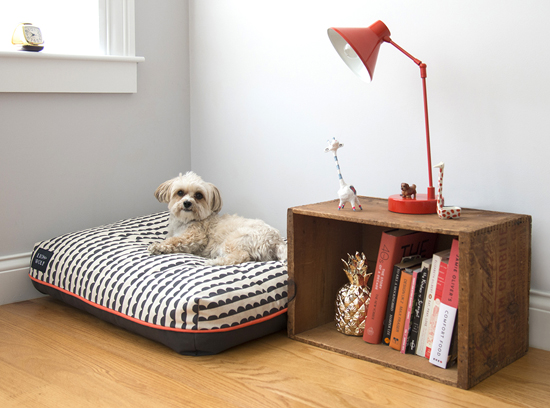 The joy of countdown to midnight during New Year's Eve might not be fun for our dogs. Those fireworks create loud noise that can be painful for pets, making owners very worry. Ford wants to create a useful product that answer to that issue, Ford Noise-Canceling Kennel. It's a specially designed pet house that uses the same technology of cars and headphones, it protects sensitive dog's ears and keep owners relax and enjoy the fireworks.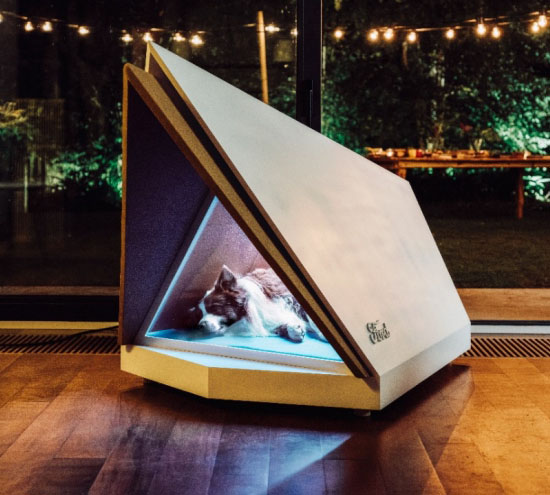 One of fundamental pet trainings is crate training, it's a method to train your pet that they do have a special space to sleep, relax, or feel safe. It takes advantage of dog's natural instinct as a den animal. Unfortunately most crates nowadays are made of metal, heavy, hard to collapse, and look like a jail. PAWD offers something much better, a modern home for your pet, it is light weight, easy to collapse, and safe.
You can train your pet to make PAWD as their cozy space, the design also integrates beautifully with your modern home.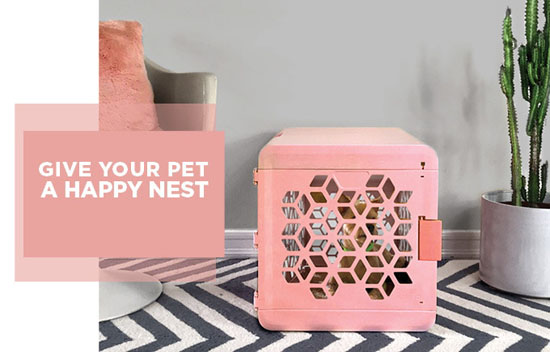 For the love of cats, a couple of architects have designed modular cardboard cat house. It's a project specially dedicated for cats, the focus was to enrich the living space of our beloved feline friends, making homes suitable for cats and humans. As humans, we need a warm and safe environment to live in, this concept goes for cats as well, or any pets. After these architects live with their cats, they understand the importance of safety and space for cats, they are much more comfortable when relaxing in a small and narrow space. The result is a set of mini-building made of cardboard for cats.
As a cat activity center, CatastrophiCreations Cat Mod Climb Track is beautifully hand crafted to provide your cat with strong play structure. It helps to bring out acrobat in your cat, it's also a perfect way to avoid furniture scratching behavior. Highly functional, this activity center is captivating, durable, and relocatable. Each component is carefully designed and handcrafted to evoke cat's natural instincts, it is also space conscious, it's like a mini jungle gym for your feline friend.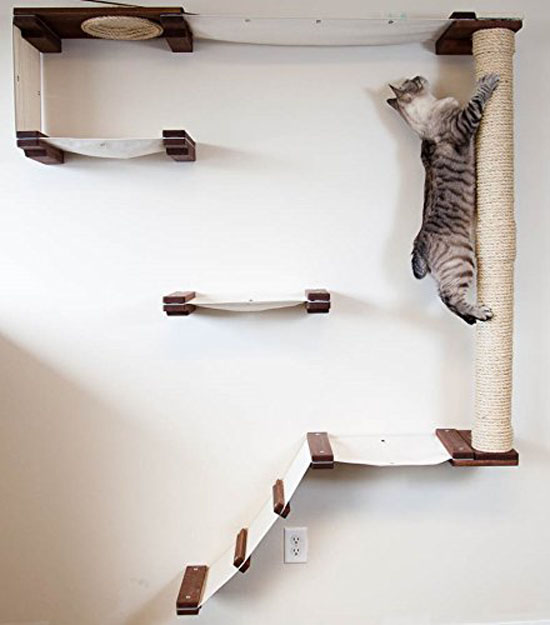 Do you know that IKEA has LURVIG collection dedicated for pets? At this moment the products are just for dogs and cats, but who knows what they might add in the future. Designed by Inma Bermudez, LURVIG Cat House on legs offers a modern cat house that blends with modern and contemporary décor. Its size is dimensioned to fit KALLAX shelf unit. You can place this cat house on its legs or when you need the space, you can hang it on the wall or slide the house into KALLAX shelf unit.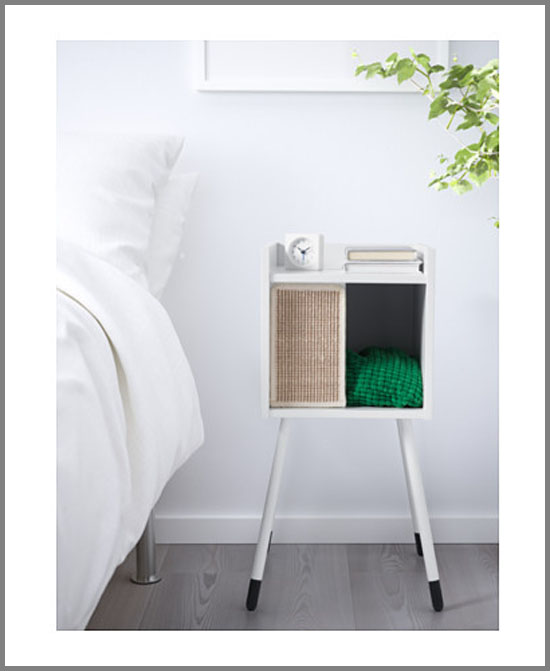 Cat lovers, meet Cone, a modern scratching post and nap space for your lovely furry baby. It's a beautifully design scratching post that would complement your existing interior décor, you have worked so hard to keep your home beautiful, so why you have to end up with ugly pet product? Cone is designed with a clean and minimalist aesthetic, adding modern touch to your existing home décor.
Aside from keeping your cat from scratching your precious furniture, this unit also offers a nice space for them to relax and sleep. The nice cover made of 100% natural sisal offers good privacy to your cat. This scratching post is over 30-inch tall, it means that you cat can fully stretch out when they scratch, it is super stable due to its 15lbs weight. The company claims that you cat can use Cone to scratch, play with, climb and jump, it won't knock it over, even big kitties.
This tall cat tree would paper your cat while complementing your contemporary décor. Designed by Designer Pet Products, Sebastian 65-inch Modern Cat Tree is an absolute fun place for your cat to play, it is constructed with manufactured wood for sturdy and lost lasting use. It's a cat furniture that also wants to enhance the room, that's why it comes with multiple finishes.
This cat furniture features 5 separate levels for climbing and playing, the first tier offers sisal scratching material to satisfy your cat's instinct to scratch. The second to fourth level is covered with carpet. There's a cool cubby hole with hiding place on second level where your cat can relax and feel secure when it needs privacy. Basically, this structure can accommodate up to 4 cats, even though there's also space for decoration, we don't recommend you do that, since cat's play can be pretty rough. We do recommend that you accessorize this cat tree with colors and objects that attract your cat to play with.
Tweets by @pawfipet