Browsing articles from "December, 2014"
Traveling with your lovely pet requires some preparation to ensure the journey is enjoyable for both of you. Alessi PetNic Travel Organizer is an ideal cart to take with you and continue to take care your dog or cat outside the house. Wherever you go, this basket would become a cool object as well as handy accessory, it's colorful and convenient. Each basket is made of durable thermoplastic with sectioned interior to easily organize your pet necessities such as treats and toys. At the top, there are two flaps that also function as bowls which you can easily detach for easy serving of food and water.
Designed by Miriam Mirri, this basket is available in 3 color options: gray/black, yellow/green, and red/pink. It seems that the designer really knows how to design highly functional product for your pet with style.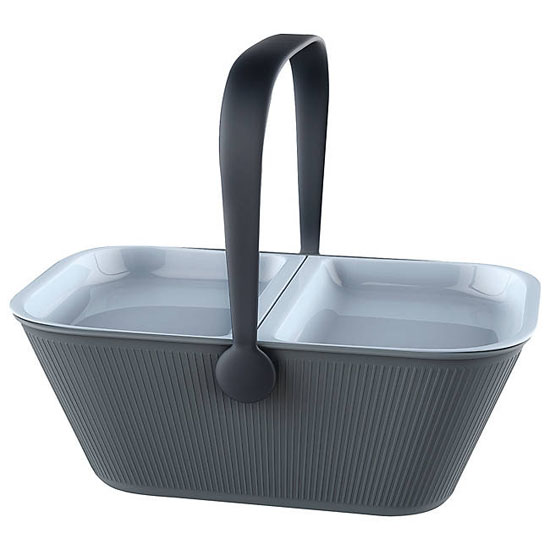 Sleepypod Air In-Cabin Pet Carrier just like its name suggest, this product offers airline approved pet carrier that is adaptable to various under seat storage requirements, because different airlines usually have different seat arrangement. However, this carrier will always provide maximum comfort for your furry pal.
Constantly checking if your pet carrier will fit under a plan seat is an obsolete, the patent pending folding system of this carrier allows your pet to travel in largest space possible yet when the airplane is in the air, it still fits under an airline seat. When the captain announces that you can recline your seat, you can rotate this unit so it is located between your feet and expand the both ends, so that your little furry friend can stretch out comfortably during the flight. Both ends have been designed to expand when there's nothing blocking them, but once compressed, they remain in flexed position with airline seat frame serves as their barrier.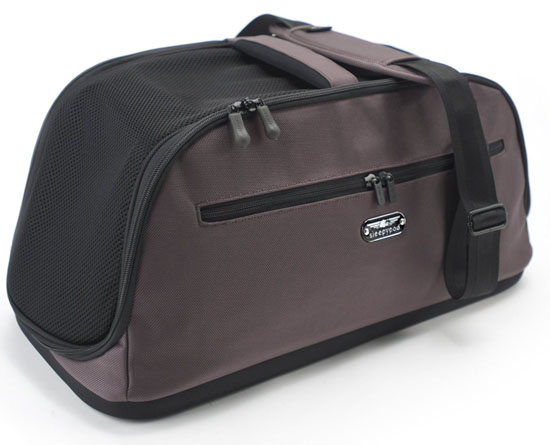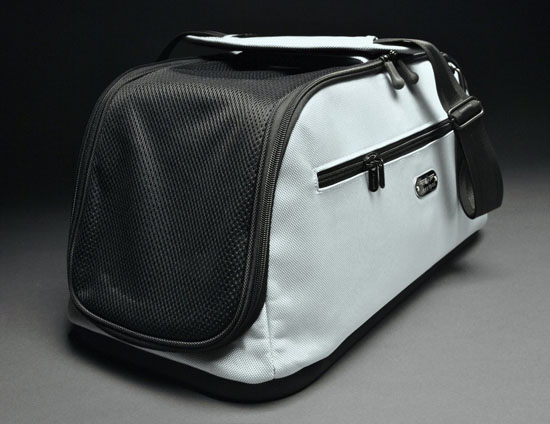 Gorgeous Ombre Rope Dog Collar is hand dyed and crafted in Brooklyn, NY. As you can see here, it's certainly not your traditional collar, sophisticated design and the combination of leather and marine-grade rope make it look really elegant. The hardware attached on this collar is made out of 100-percent solid brass. The stamped "FOUND" tag within each collar acts as a reminder about our dog's rescue past. This product is actually available in different color gradients with basic white rope that blends olive, pink, black, or indigo.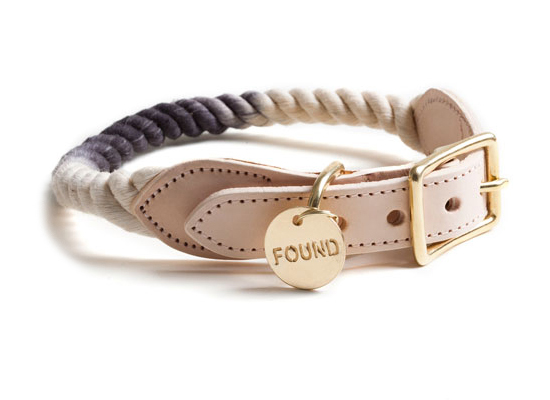 From : Found My Animal
Tweets by @pawfipet