Browsing articles in "Toys"
Super Pet Crinkle Tunnel creates unique crinkle sound as your rabbits, ferrets or guinea pigs explore the tunnel. Your bunnies would love this new toy since rabbits do make tunnels in the wild, it's a lot of fun for them. This expandable tunnel stretches up to 23-inch long and between the fabric layer, it has crinkle material, yes, this is the material that makes unique funny sound. The diameter is only 6-inch, we don't recommend you to use this tunnel for dwarf rabbit, we don't think the rabbit can fit in it.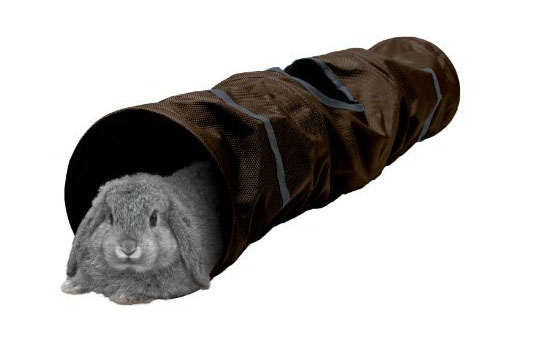 eCotrition Snak Shak house is going to be your small pets favorite hide away. It's completely 100% edible house since it's made with fresh alfalfa and tasty golden honey, basically it's a delicious treat and a house. The company says that you'll get 3-in-1 benefits from the house, while the roof house pieces provide a fun play environment, it is also a great treat and promotes healthy and natural chewing instinct.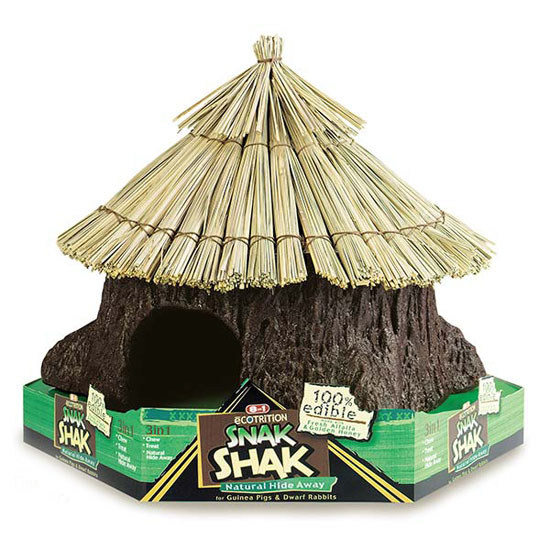 Peter's woven grass play ball is the perfect for your bunnies to play and chew with. It's safe for the rabbit since it made of all natural grasses. Watch as your bunny plays this grass ball for hours, it's like an endless entertainment for him. I don't know what is so attractive with this grass ball, perhaps the fresh smell of hay or the sound of the bell inside, either way, your rabbit will love to play with it. Don't worry about the sound of the bell, it's very low you might not notice it.
Tweets by @pawfipet