Peter's woven grass play ball is the perfect for your bunnies to play and chew with. It's safe for the rabbit since it made of all natural grasses. Watch as your bunny plays this grass ball for hours, it's like an endless entertainment for him. I don't know what is so attractive with this grass ball, perhaps the fresh smell of hay or the sound of the bell inside, either way, your rabbit will love to play with it. Don't worry about the sound of the bell, it's very low you might not notice it.
The rabbit might take around 2 days to weeks to chew this grass ball, the more excited the rabbit is, the faster he can chew the grass. Some rabbits prefer to enjoy their time as they toss, roll, and chew Peter's woven grass play ball. Unless you have provided your bunny with unlimited hay in the cage, he might not be interested in this toy. However, if you have other small pets such as hamsters or rats, you might want to give this toy to them. These little furry animals will love it, some even turn this grass ball into their bed. Have fun watching the bunny toss it around, jumps on it, and roll it. Peter's Woven Grass Play Ball is also a great gift for small animal lovers.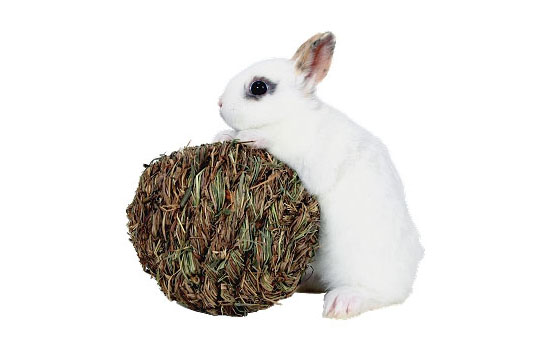 Posts in this website may contain affiliate links. If you purchase a product through an affiliate link, your cost will be the same but Pawfi will automatically receive a small commission. Thank you for supporting us!
Tags:
Ball
,
bunnies
,
Bunny Will Love Peter
,
endless entertainment
,
furry animals
,
grass
,
hamsters
,
natural grasses
,
play ball
,
small pets
,
sound of the bell
Tweets by @pawfipet
What others are searching for