Browsing articles in "Rabbits and Guinea Pigs"
Bathing your dog is an important routine to keep them clean, but not all house/apartment has the right equipment to do so, that's when you need Rinse Ace 3 Way Pet Shower Sprayer. This tool allows your pet to enjoy indoor shower anytime, it's a nice sprayer with 8ft. long hose, flexible enough to bathe your dog/cat. Featuring 3 setting modes: gentle full spray, pulsating massage spray, and concentrated spray.
Bathing time for your pet becomes easier and much more enjoyable, use full spray when you need to rinse hard-to-reach underbelly, pulsating massage spray to relax your pet, while concentrated spray mode can be used to target rinsing delicate areas. This sprayer is equipped with flow lever toggles, from pause to light to full flow, you can save water and prevent any accidental sprays.
Living World Deluxe Pet Habitat is a spacious and comfortable habitat for your small pets. This hybrid cage features an upper wire frame with plastic bottom safe, a good ventilation to ensure your pet gets good air circulation. It is an ideal place to house your rabbits, ferrets, guinea pigs, or chinchillas, with those small toys such as access ramp, balcony, or other additional toys you can purchase separately to make your furry pals happy.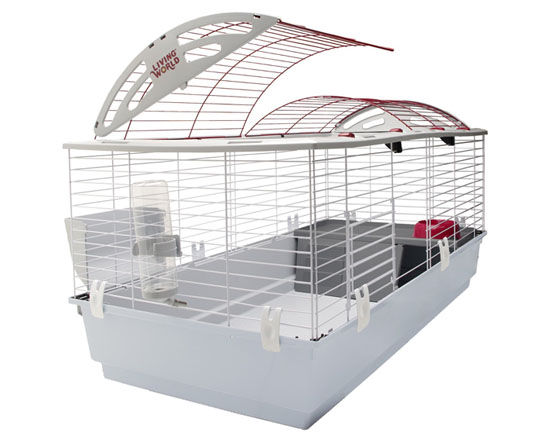 It doesn't look like plastic cheap looking cage, the wire has been elegantly styled with an arcing red wire top and white wire sides, a nice color combination. Aside from open top, there's also wire door at the front for additional accessibility. We really love that little balcony that has an access ramp, very cute, also there's a hideaway space under it where your pet can enjoy some privacy and quiet time. Every cage comes with a tip-proof food dish and a drop-proof water bottle. This unit is available in large and x-large size options so of course you can expect to get a lot of space for your pets, they will be able to stand and stretch conveniently.
where to buy Living World Deluxe Pet Habitat?
– EntirelyPets
– ThatPetPlace
– Sears
– Amazon
Adult guinea pigs need high fiber food which is available in Oxbow Cavy Cuisine. It's a complete pet food with lower level of protein, calories, and calcium, because adult guinea pigs don't work at the same level as younger one. They require balanced calcium-to-phosphorus ratio and fiber to maintain healthy body. This pet food is made of timothy grass meal that offers optimum stabilized nutrition.
Many customers agree that Oxbow Cavy Cuisine is your best choice nutritionally since there are not many companies out there that use timothy hay. If you are currently feeding your guinea pigs another brand, you might want to slowly switch to this one. We highly recommend that you read the guide written on the packaging for effectively swapping out the old food to this healthier one, please don't switch immediately just like that, your pet might stop eating.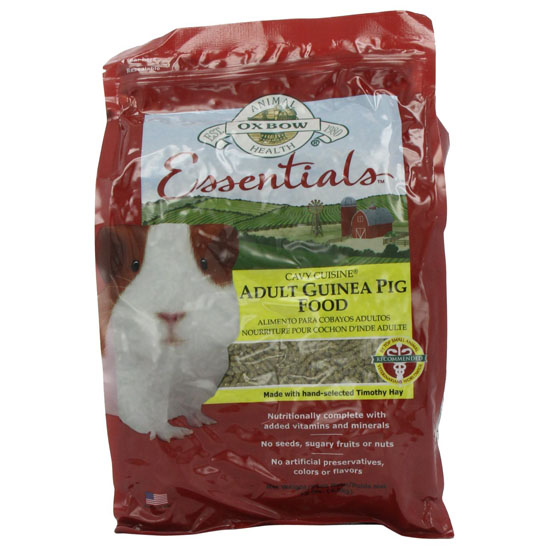 Contain your dog inside this strong and durable Midwest Black E-Coat Exercise Pen to ensure your dog stay away from dangerous area. Due to its durability, this crate is perfect for both indoor and outdoor use, the black e-coat finish resists rust and corrosion for a very long time. There are 5 different heights you can choose from 24"(W) x 23"(H), 24"(W) x 30"(H), 24"(W) x 36"(H), 24"(W) x 42"(H), and 24"(W) x 48"(H). The setup is pretty easy, no tools required on your part, also the ground anchors ensure this pen will stay in place. Another nice feature is that this crate folds flat for easy storage.
There are certain areas in your house that is dangerous for your pet, for example the kitchen. You can also this pen as barrier between rooms, in this way, you are separating your own area from the pet. Compared to plastic pen, you should go with this metal version if you're looking for extra strength and durability.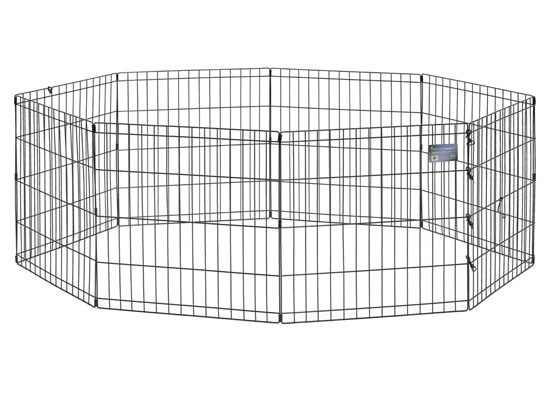 Mambe Pet Blanket is 100-percent waterproof, a perfect blanket to protect your furniture from your pet dirt, scratches or even urine. There are various sizes available, therefore you can choose which one suits your furniture, from king-size bed to an individual seat cushion, the color options are also pretty nice. If you own multiple pets, this blanket is definitely something you should have, it features warm mid-weight fleece on one side and soft black micro fleece on the other side, of course, there's a100% waterproof membrane between layers, no more liquid can get through this blanket. Never risk your furniture with conventional non water resistant blanket, it's a great investment that pays for itself in a few months.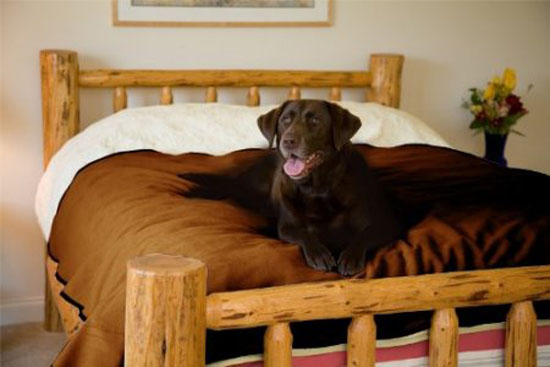 Super Pet Guinea Pig Igloo Hide-Out is a perfect house for your guinea pig, it encourages this animal natural nesting instincts. The plastic construction is pretty durable, watch as your pet plays inside, a perfect hide-away for ferrets, dwarf rabbits, guinea pigs or any other small animals. The material makes it pretty easy to clean and resistant to odors or stains, the igloo design makes it really cool. It's been designed with fresh air vents to make sure your pet keeps getting great circulation of air when nesting, you can also add small bed inside to keep your pet cozy and comfy. Super Pet Guinea Pig Igloo Hide-Out measures 10.5 x 12 x 6.25 inches, enough for your pet to crawl inside.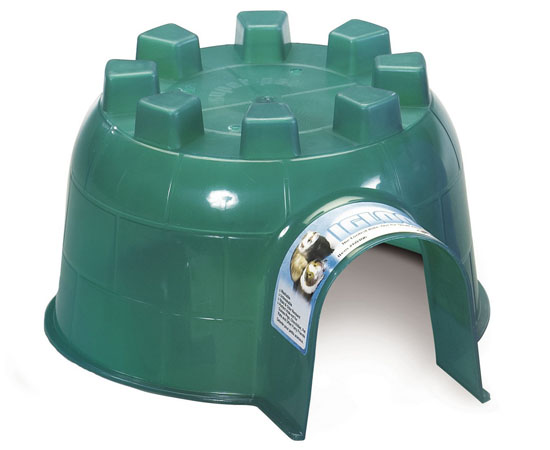 Trimming small pet's nails can be difficult without the proper tool, that's why Super Pet Small Animal Pro-Nail Trimmer is a big help. This trimmer offers an easy way to cut nails of your guinea pigs or ferrets, no more breaking and snagging, nice little tool. Please don't cut your pet's nails using scissors, we can assure you that it's a very bad idea. Measures 2-1/2-Inch long, 3-1/4-inch wide, 6-1/4-inch high, this trimmer can be too small if you have big hands, perhaps you can ask your friend who has small fingers to finish the job.
Super Pet Small Animal Pro-Nail Trimmer delivers smooth nails and no sharp edges, if you own small animals as your pets, then you should have this tool in the house.
Checkout Chimere Modern Pet Furniture 2012 collection by Frederic Stouls and Marc Ange. This is the first manufacturer of contemporary and modern furniture dedicated to pets. This furniture set not only offers comfort but also beyond it's functionality, it provides decorative element in our home. Impressive soft and noble materials combined with high quality manufacturing, each of these furniture pieces is not an ordinary pet furniture, it's a beautiful creation with timeless soul.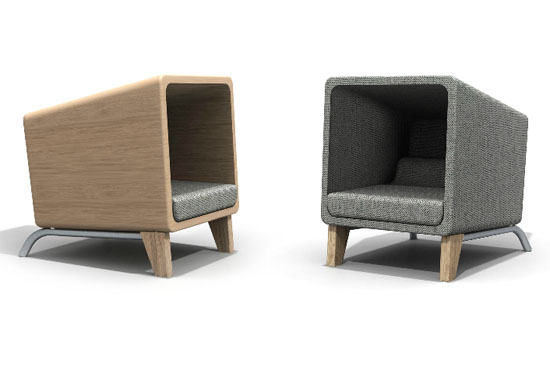 Super Pet Crinkle Tunnel creates unique crinkle sound as your rabbits, ferrets or guinea pigs explore the tunnel. Your bunnies would love this new toy since rabbits do make tunnels in the wild, it's a lot of fun for them. This expandable tunnel stretches up to 23-inch long and between the fabric layer, it has crinkle material, yes, this is the material that makes unique funny sound. The diameter is only 6-inch, we don't recommend you to use this tunnel for dwarf rabbit, we don't think the rabbit can fit in it.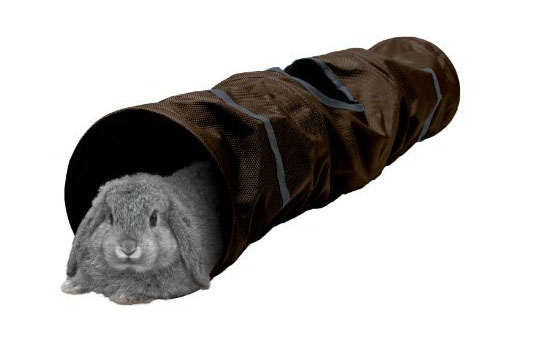 Get only premium products for your small friends, Timothy Gold Hay offers 100% premium all natural hay. This product is not messy and chopped kind of hay, it comes in whole grass form, very easy to grab when it's a meal time for your small pets, nothing will fall apart. You can provide extra fiber which is essential for animal digestive system, even picky eaters will love the soft texture and flavor.
Your small pets will love Timothy Gold Hay because it's their instinct to chew due to their constantly growing teeth, chewing activity helps in wearing down their teeth. Just for your information, this hay will not come in a package that you see here, not sure why, but you'll be receiving a cardboard package where inside there's a transparent bag filled with fresh hay.
Tweets by @pawfipet