Browsing articles in "Travel"
Traveling in summer with your furry friends is most of pet owners have been waiting for. Here's summer edition of Melollevo 2-in-1 Pet Carrier and Travel Bed, it's been designed by keeping your ultimate pet comfort in mind, look at those perforated sides, they are good for ventilation. Melollevo allows you to carry a carrier bag and a padded bed in one, giving you back extra space for your other traveling essentials. Stay in a pet friendly hotel, simply transform this pet carrier into a comfortable pet bed.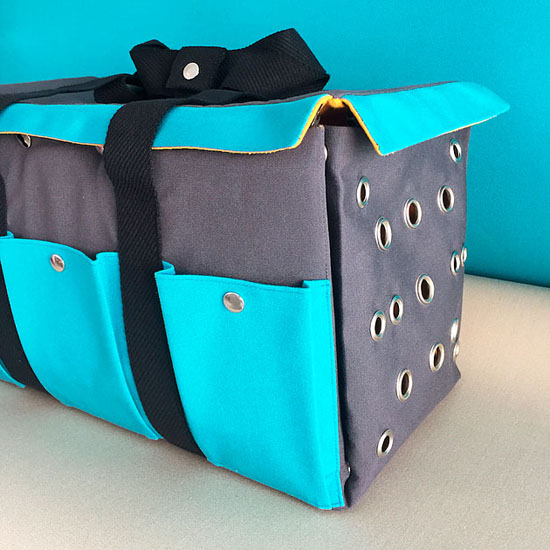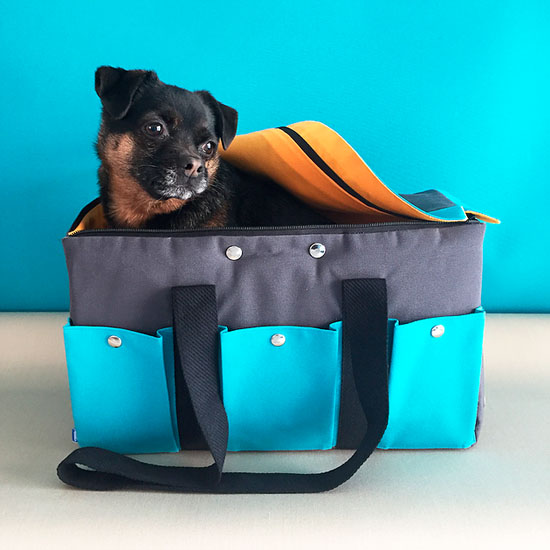 The Dog Van, it's a unique van built by This Moving House for a client that has two canine companions. This van is designed with careful consideration that it would also travel with two dogs because the client would regularly attend dog shows. It is very important the van's design also includes space for two dogs, aside from having a kitchen, a fixed bed, a guest bed, three belted seats that can swivel to face the rear.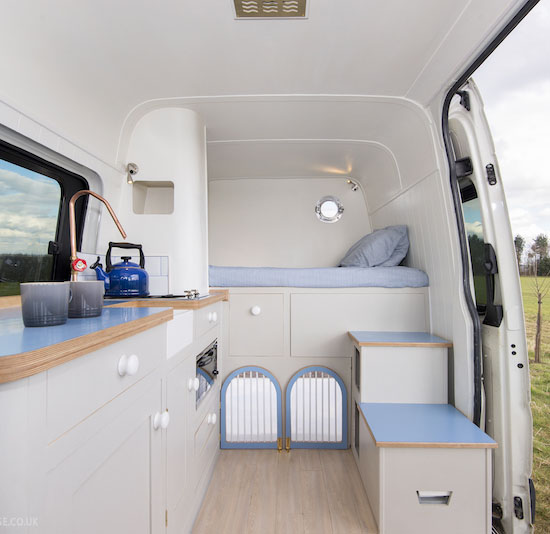 This is latest model of OxGord Pet Double Foldable Stroller (2016), a perfect carriage for dogs or cats. OxGord is a trusted brand named and has been rated as great company by many customers when it comes to pet supplies. Take your pet outside, even when they might not be able to walk due to old age or in recovery, they can still enjoy outdoor environment. Don't leave your dog at home, this stroller is perfect to carry up to 2 dogs or cats, it is safe, durable, and comfortable for both you and your pet. I usually use my stroller to take my small dog to the local market, it's a nice way to keep the dog safe as well as prevent other people getting annoyed, most people don't like dogs here.
We recommend this stroller because of its sturdy quality, it features multiple mesh windows for great breathability while protecting your pet from insects. You can see from the image, inside, it's pretty spacious, you can also keep some toys and snacks for your dog, the undercarriage is also pretty large that you can keep your groceries there. This unit can accommodate a maximum weight of 55lb.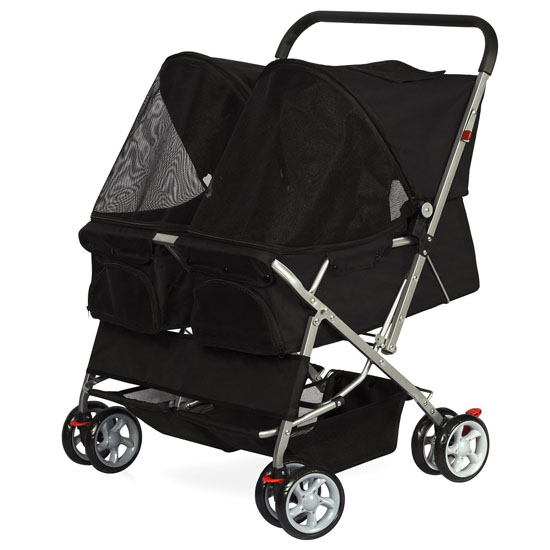 Green conscious dog owners prefer to use eco-friendly product for their dog as well, we think On-the-Go Fold Up Dog Bowl and Pouch would be a perfect fit. This product is made from 100% recycled plastic, a green product for your pet-friendly life. Carry this pouch when you traveling with your pet, it's a nice product on-the-go that consists of 2 travel dog bowls. You can use one bowl for pet food and the other one for water, the waterproof lining prevent spills. Everything is constructed from 100-percet certified recycled plastics. Available in 2 sizes and 3 colors, it's also a great gift for any dog lover.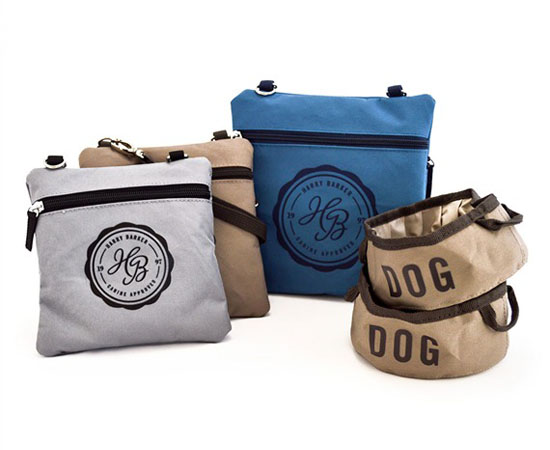 Riding a bike is fun, how about taking your furry pal with you so that your dog can also enjoy the ride? Don't know how to carry your dog safely? Well, say no more, there are a lot of high quality bike baskets on the market, one of them is Snoozer Sporty Bike Pet Basket. This carrier doesn't require any tool or hardware to be installed on your bike, it features removable inner pad as well as chin rest to ensure your dog feels optimal comfort while enjoying the ride.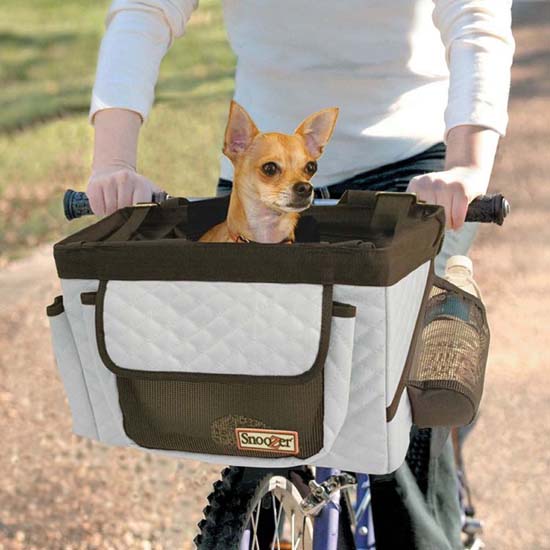 Traveling with your lovely pet requires some preparation to ensure the journey is enjoyable for both of you. Alessi PetNic Travel Organizer is an ideal cart to take with you and continue to take care your dog or cat outside the house. Wherever you go, this basket would become a cool object as well as handy accessory, it's colorful and convenient. Each basket is made of durable thermoplastic with sectioned interior to easily organize your pet necessities such as treats and toys. At the top, there are two flaps that also function as bowls which you can easily detach for easy serving of food and water.
Designed by Miriam Mirri, this basket is available in 3 color options: gray/black, yellow/green, and red/pink. It seems that the designer really knows how to design highly functional product for your pet with style.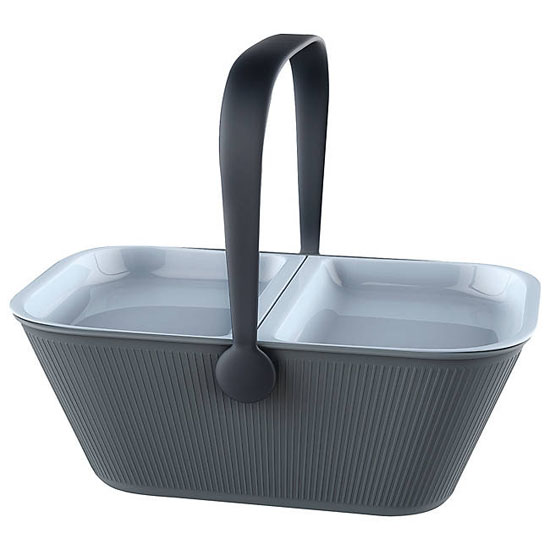 Camping with your dog would be a lot easier, thanks to Boulderlite 2-in-1 NobleCamper Travel Dog Bed. It's a compressible dog bed that transforms into a sleeping bag, so practical to carry around for camping trips, hunting trips, hiking, or any other outdoor adventures with your furry pal.
The bottom zipper is very convenient that allows the sides of the bed to unfold and transforms into a sleeping bag, a great protection to keep your dog from colder weather. When not in use, you can compress this pet bed into its stuff sack and simply toss it into your backpack. Two main materials used for this product are Ripstop nylon shell and Taslan nylon liner. The Ripstop nylon shell is lightweight, durable and waterproof, it protects the bed from tears, rips, or moisture from the ground while Taslan nylon liner is breathable, cotton-like bed to ensure your pet feels comfortable while sleeping. This travel dog bed is machine washable, you need to hang it dry or use tumble dry gentle on low heat.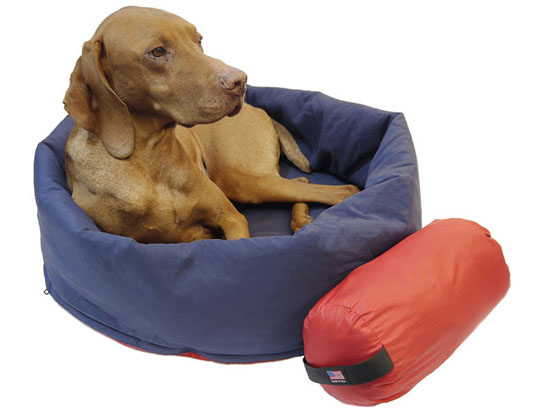 Is your dog having trouble to walk outside? You can use a pet stroller to show your furry pal the beautiful world outside. OxGord Pet Stroller is a great choice for decent quality stroller with a price tag less than $50. Older dogs are usually having trouble walking due to arthritis, or puppies can also feel terrified being outdoor; this is where a pet stroller comes in handy.
For me, I own a pet stroller because my small dog can be too tired to go on a long walk, so usually half the walk, this little girl would enjoy the environment from her stroller. Oxgord stroller has storage compartment that you can use to keep pet supplies, toys, treats, and water, it also features a nice convenient cup holder near the handle.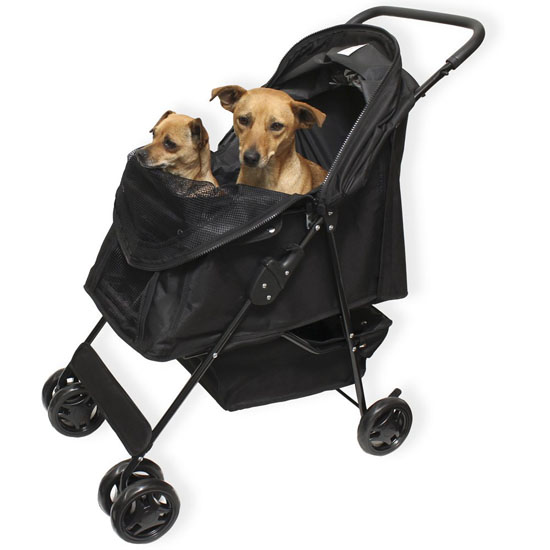 Tin Cloth Dog Bowl from Filson is a modern dog bowl that you need to carry when you take your dog for outdoor activity. Our furry friend isn't meant to just sit and sleep around the house, they love outdoor adventure and have all the fun. Your dog can be your best companion while hiking, walking, camping, or hunting, and just like you, the dog needs to have its drink after some time. This collapsible dog bowl doesn't leak, you can easily fold it down to fit in your pocket or your bag, you can also clip it onto your pocket thanks to its hanging loop. It's made from 100% cotton oil finish tin cloth or 100% acrylic blaze orange with nylon lining interior. Cleaning is easy, simply wipe or brush it clean, that's it.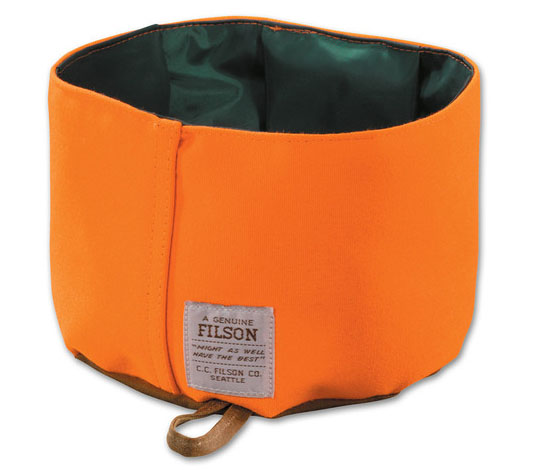 From : Filson
Older pets usually are having a hard time to jump to higher surfaces, especially when they are suffering from joint pain. Mr. Herzher's Smart Ramp is a great tool to help your pet to reach higher surface without any pain, this pet ramp is constructed using OSHA approved materials in order to provide better safety for your pet. The frame is made from tough material just like fiberglass ladders which can support up to 300-pound, you can be sure there's no accidental slipping, bounce, sliding or anything that can scare your dog away. With all those features, this ramp is still amazingly light at just 16-pound and recommended by most veterinarians.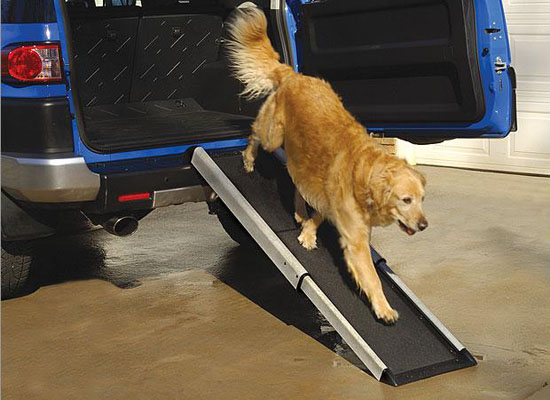 Tweets by @pawfipet