Browsing articles from "March, 2012"
Keep your little angel eyes bright and clean with the help from Angels Eyes Tear-Stain Eliminator. It is formulated specially for dogs to eliminate tear stains from the inside out and bring back the clear bright eyes of your furry friends, simply sprinkle it on the food daily and you'll see the result in 4 to 6 weeks. At first, you might feel a bit hesitate to get this product due to its price, most people do, however, once you see the result, you would purchase this product in bulk so that you will never have to be without. Is it really that good? Oh yeah, click here to read more reviews from many happy customers.
It is also said that this product is safe even during pregnancy, but for puppies, you should only give it to them when they are already more than 6-weeks old.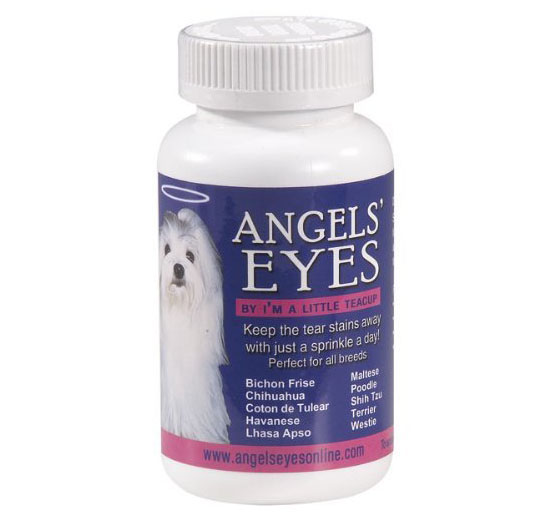 An elegant and luxurious Cui Birdhouse will stand out in its natural environment. It is made in white glass combined with rope to boast modern form associated to these kind of objects. Although it is undeniably good, we are worried if the wind during the storm might drop this birdhouse and break it.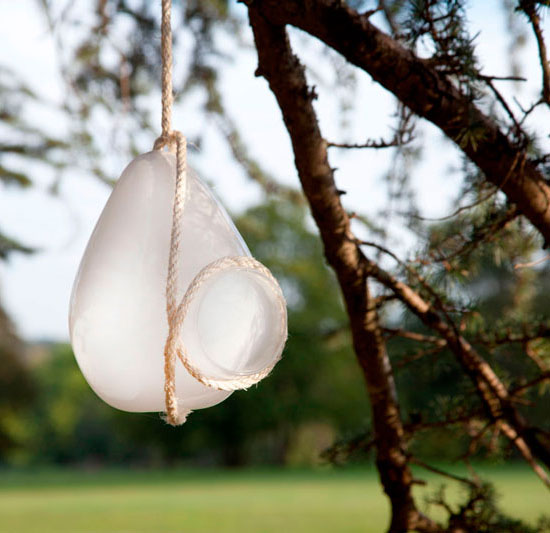 Talk about multifunctional furniture, Bloq Pet Bed also functions as side table, visually attractive and highly functional, for both of you and your pet. Place this furniture next to your bed, your best furry friend can sleep tight in it, right next to you. There's comfortable washable cushion in each Bloq that water and stain repellent. This pet furniture can be integrated easily to your existing interior décor, it has modern style and a variety of color choices in high glossy finish, or you can prefer to have natural colored pet bed.
As modern pet owner, you'll love the high quality furniture piece that Bloq Pet Bed offers. It's a product that fit your home and lifestyle.
Play fetch will become much more fun with Chuckit! Ultra Dog Ball Toy. This orange ball is made of natural hard rubber and very bouncy, you dog would be thrilled chasing it around. Unlike those regular tennis balls, it can stand your dog's teeth, he won't be able to chew it like his other ball toys. If your dog could swims, this ball would also be a great toy because it floats, making it a perfect fetch ball for pools and ponds.
Unlike tennis balls which are covered with fibrous fluffy felt, this ball is completely hard rubber, therefore cleaning the dirt and grass will be piece of cake as they don't stick. Just for your information, dogs also hate dirty balls.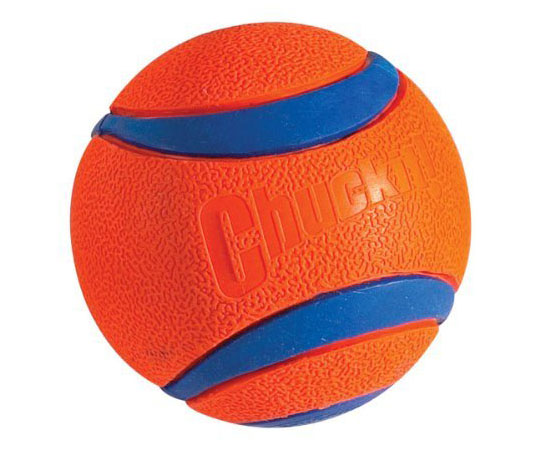 Some dogs suffer from grain allergies, Taste of the Wild Dry Dog Food is a great solution for this, aside being grain-free, this dog food is also cost effective compared to other brands. We've found there are 3 flavors you can choose: smoked salmon, roasted bison & venison, and roasted wild fowl. Feeding your dog with Taste of the Wild might result in healthy weight, shiny coat and active lifestyle, we also need to mention that ocean fish meal used in this product is ethoxyquin-free. You don't have to worry about any threat from ethoxyquin, however we still strongly suggest you to personally contact their customer service to confirm this to give you a peace of mind.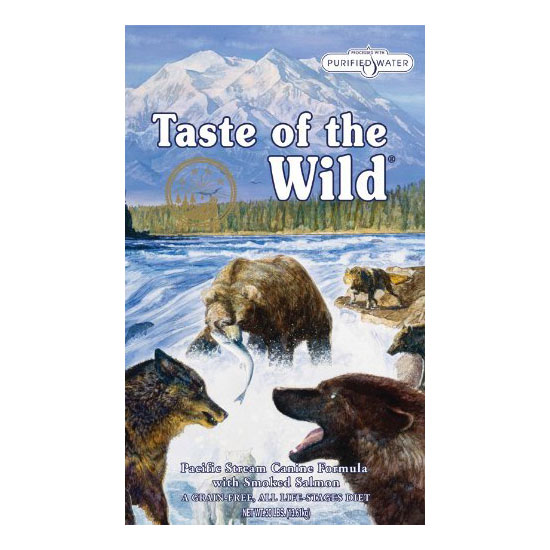 Picking up your dog poop from grassy or sandy areas can be pretty difficult with ordinary scooper, but with Wire Rake Scooper for Grass, you can do this easily. Instead of buying a rake and dustpan, this tool works much better, it picks up the mess with only one hand while you can use your other hand to checkout your email or browse the internet with your Blackberry or iPhone 😉
This tool has been designed for easy pet clean-ups, the perfect spaced metal prongs allow you to easily passage through grass or sand. It's very effective and affordable, we highly recommend Wire Rake Scooper for Grass for you.
Provide fresh water for all those wild birds that chirp making beautiful sound every moning with First Nature Globe Style Bird Bath and Waterer (3004). We can say that this product features water tank that holds up to 100 ounces of water which are enough for your feathered friends to drink or even bathing. You can hang this bird bath since it comes with s-hook, pretty easy to disassembly for cleaning or refilling. Many customers love the fact that this product is made in USA since they have more faith in the product's quality.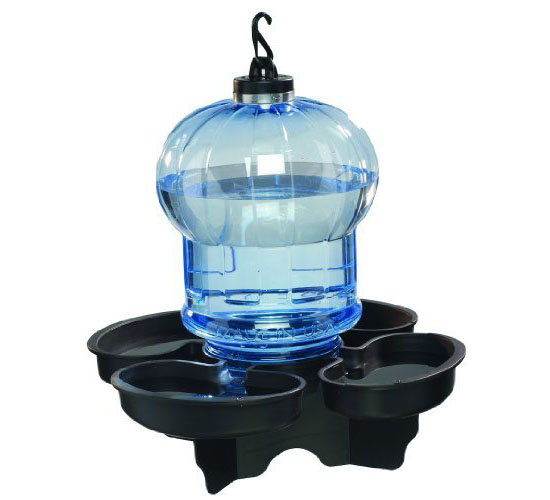 Super Pet Crinkle Tunnel creates unique crinkle sound as your rabbits, ferrets or guinea pigs explore the tunnel. Your bunnies would love this new toy since rabbits do make tunnels in the wild, it's a lot of fun for them. This expandable tunnel stretches up to 23-inch long and between the fabric layer, it has crinkle material, yes, this is the material that makes unique funny sound. The diameter is only 6-inch, we don't recommend you to use this tunnel for dwarf rabbit, we don't think the rabbit can fit in it.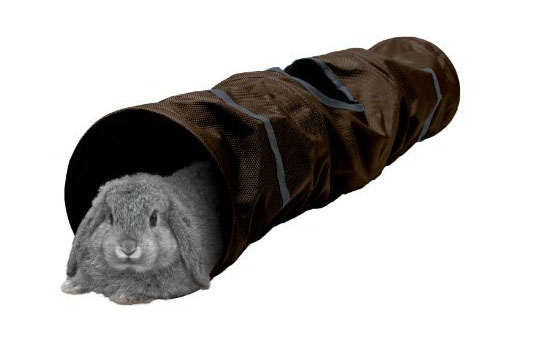 Get only premium products for your small friends, Timothy Gold Hay offers 100% premium all natural hay. This product is not messy and chopped kind of hay, it comes in whole grass form, very easy to grab when it's a meal time for your small pets, nothing will fall apart. You can provide extra fiber which is essential for animal digestive system, even picky eaters will love the soft texture and flavor.
Your small pets will love Timothy Gold Hay because it's their instinct to chew due to their constantly growing teeth, chewing activity helps in wearing down their teeth. Just for your information, this hay will not come in a package that you see here, not sure why, but you'll be receiving a cardboard package where inside there's a transparent bag filled with fresh hay.
If you are having trouble to keep your cat away from restricted areas in your house, perhaps Innotek SSSCAT Cat Training Aid can help. This tool has built-in motion detector which is activated every time your cat comes near and automatically releases harmless non-toxic spray to keep cat away. Based on a customer experience, even a very bad cat after a few encounters understands that he's not supposed to be near the area. You might want to keep your cat stay away from countertop or dining room table or a fishbowl. This training aid requires 4 AAA batteries which unfortunately not included within each purchase.
Tweets by @pawfipet