Zymox Otic Enzymatic Solution has bee proven to be very effective medication to treat acute and chronic inflammation of your pet's ear that usually caused by bacterial, viral, and yeast infections. If your dog loves swimming all the time, it would be pretty difficult to keep the ears dry. Some people can try to avoid ear infections by drying the outside ear area and using vinegar in the ears after swimming, however, sometimes, it just doesn't work. In the end, the dog's ears might suffer from chronic ear infections that can cause terrible smell for its ears and sores around the ears because the dog scratches them a lot.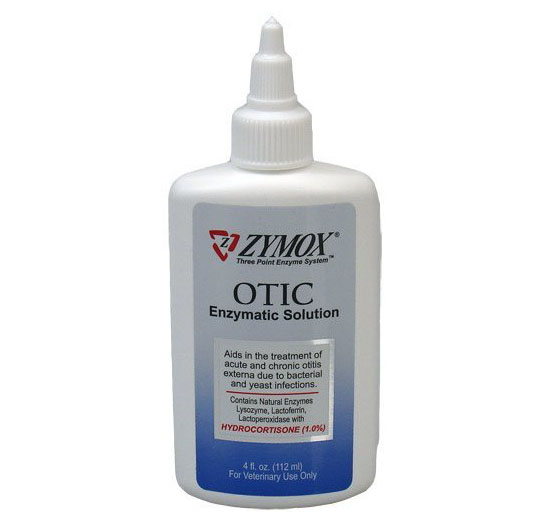 This product contains no antibiotics and acts as a cleanser and medication. Apply this product in the ear to fill the canal, gently massage the ears and work into the infected area, Zymox Otic Enzymatic Solution will destroy antibiotic-resistant organisms. It is recommended to apply this product once a day during 7-14 days, and please don't use in conjunction with other ear medications or cleaners.
We've read many testimonial from happy customers about how much money they had spent to the vet to treat their dog's ear infections. Does this story sound familiar to you? That story turned out to have a happy ending when they found this product. Most of them believe the fact that this product works effectively, the vets won't recommend it to them, otherwise they'll go bankrupt ;). Zymox also works for cats. If you have great experience with this product, please share it with us, we can help other pet's owners from an expensive trip to the vet and keep the pet happy.
Where to buy Zymox Otic Enzymatic Solution?
– ThatPetPlace

– Amazon
Posts in this website may contain affiliate links. If you purchase a product through an affiliate link, your cost will be the same but Pawfi will automatically receive a small commission. Thank you for supporting us!
Tweets by @pawfipet
What others are searching for