A small habitat for shrimp, algae, or any micro organism, this is what EcoSphere Closed Aquatic Ecosystem's all about. It's a hand blown glass that acts as self-sustaining and self-container miniature world, a great learning tool that provides insights about life on earth. The original product from this company is the world's first enclosed ecosystem, so please be careful with other inferior and lower quality imitations. Just like we said earlier, this eco system is self-sustaining, therefore, you don't need to feed the life within, all you need to do is to provide a source of indirect natural or light and sit back, relax, enjoy the aesthetic blend of art and science, beauty and balance.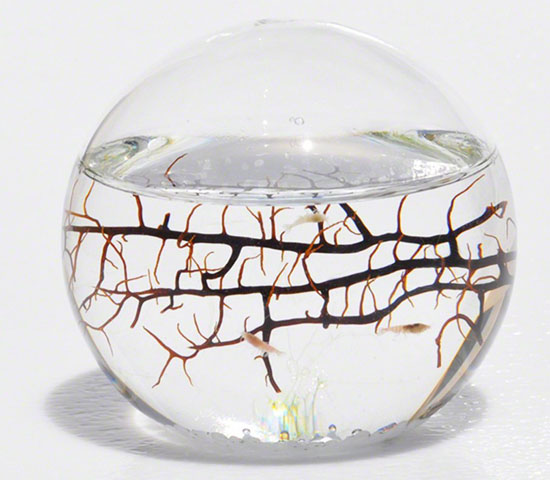 The beauty of EcoSphere would look perfect in your home, office, or classroom. Each unit is carefully crafted to achieve an aesthetic beauty to soothe any environment, it teaches basic way of animal and plant life interdependence with water.
EcoSphere Closed Aquatic Ecosystem contains branch like material, decorative shells, gravel, algae, filtered sea water, and live marine shrimp. The shrimp lives by consuming algae and breathing oxygen in the water, yep, that's right, just watch it closely, you'll notice how the shrimp feeding on the algae and picking bacteria off sea fan and gravel. The algae will get nutrients from shrimp waste and carbon dioxide which broken down by bacteria.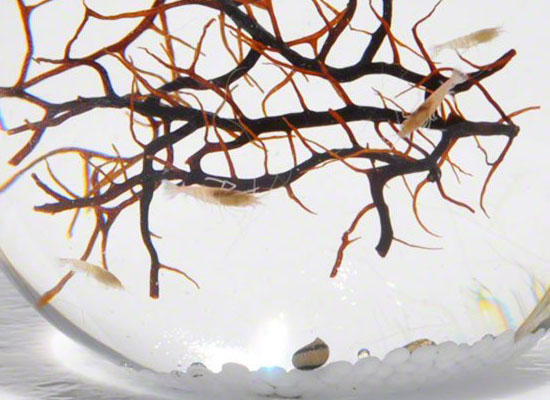 Posts in this website may contain affiliate links. If you purchase a product through an affiliate link, your cost will be the same but Pawfi will automatically receive a small commission. Thank you for supporting us!
Tweets by @pawfipet
What others are searching for