Browsing articles from "September, 2018"
1. Despicable Me 2 Minion Pet Costume
Little cute minions are everywhere, your dog can join the crowd with this cute minion costume. It's an official merchandise from Despicable Me 2, completed with headpiece and jacket. It's recommended for Pug, French Bulldog, Maltese, and similar size dogs. [Buy it here]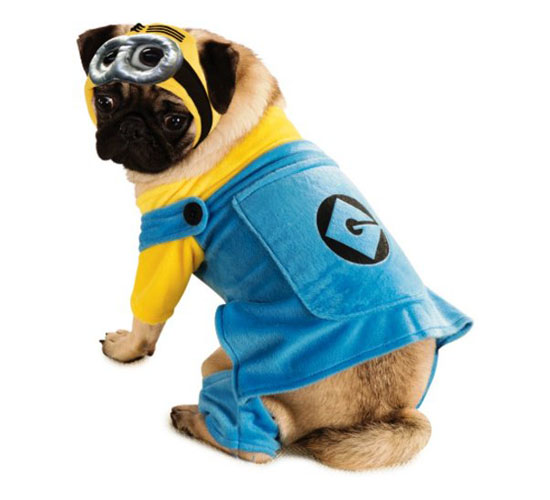 2. Casual Canine Hot Diggity Dog Costume
Every year, this costume always becomes one of the most popular dog Halloween costumes. It's a popular choice among Dauschund owners, well we can understand that since the dog would look unbelievably cute in it. You can turn your any dog into a hot dog now, there are 2 buns that will surround the dog completed with a zig-zag ketchup or mustard along the back. [Buy it here]
Weather changes from one moment to another, even though it's summer, there's nothing wrong preparing for the rain now. Look at this stylish transparent raincoat designed specially to protect your dog from the rain. This raincoat is available in two models: white trim and blue trim, each is available from size S to XXL. It's 100% waterproof.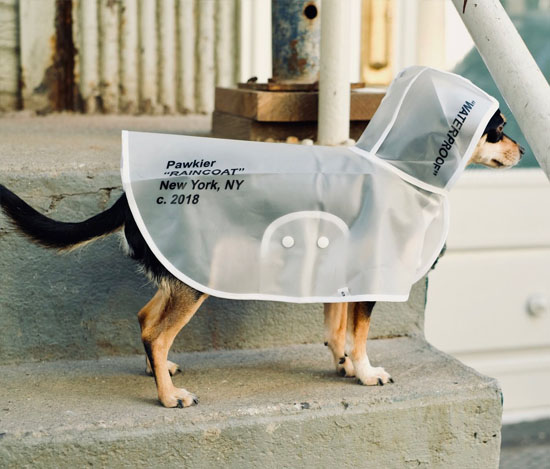 Pawbo, a company owned by Acer, has launched a cool gadget for furry pal, Pawbo Munch Dog Treat Dispenser. This treat dispenser can be controlled through a remote or a smartphone, you can play with your dog wherever you are because this device includes a game and can play music. It's not just a traditional dispenser, it is also an entertainment device for your pets.
Play a little gambling with your dog, just use "Slot Machine" Game Mode. This dispenser features a LED screen that displays eye-catching icon with catchy music, it's a source of entertainment.
Tweets by @pawfipet