Browsing articles from "February, 2012"
Let your Parakeets or Cockatiels enjoy their playtime in Super Pet Playtime Activity Center. This is the ultimate portable playground for your feathered friends, they'll have fun for hours. Basically this portable playground consists of a green bowl as the base with a center post that features 6 adjustable perches. These perches hold a variety of toys which are specially designed to keep your Parakeet or Cockatiel happy. If preferred you can re-arrange these toys from time to time to keep bird from getting bored, aside from toys, you can also place their food and water inside this playground.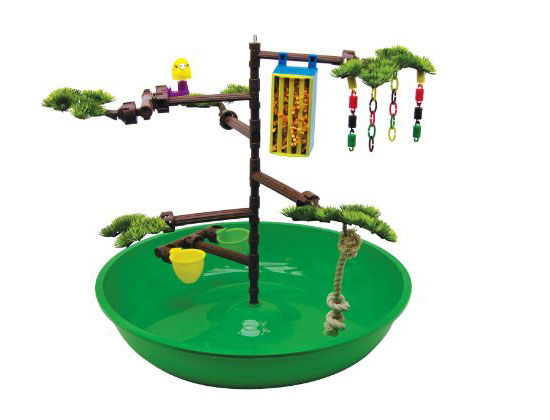 Look at this adorable Lifeguard Doghouse 04 from Unleash Studio. Not sure with the number 4, but the designer said that it was her lucky number, therefore this Hawaii Doghouse has been designed for a lucky dog that is "On Duty" willing to go all the way to protect and guard you from any trouble. We at Pawfi believe, if you love your dog, he or she will you to the last beat of his/her heart, we owe it to this wonderful creature to be worth of such devotion. Checkout "Bobby Gorgeous" photo, isn't he adorable while "on duty"?
Size: 25" h x 33" l x 18"w
Materials: PVC board, Aluminum, Plexiglass.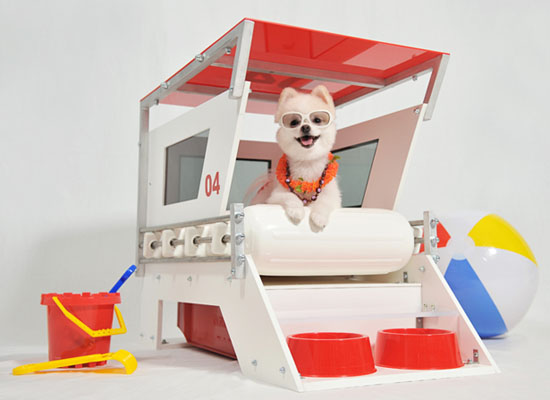 Your dog need daily fresh and safe water to keep him hydrated. Hagen Dogit Design Fresh and Clear dog drinking fountain provides indoor continuous fresh-tasting filtered water to encourage your dog to drink more. Drinking a lot of water is very good for dog's kidney function. This drinking fountain features elevated design with slightly tilted angle to allow dogs from small to large breeds comfortably drinking from this fountain as well as dogs with muscle or joint problems. Even though this drinking fountain is especially designed for dogs, but if you have cats, they can also enjoy the water from this fountain.
Oster A5 Turbo 2-Speed Professional Animal Clipper is one of the best clippers in the market with many great customers' reviews. It boasts powerful rotary motor that runs cooler for better handling with 3000 strokes/minute in low speed mode and 4000 strokes/minute in high speed mode. It's a great clipper for both personal and professional use, the CryogenX blade with AgIOON antimicrobial coating is a great feature to reduce any bacteria growth. This clipper slides smoothly even through thick and coarse hair, its wider sweep allows you for faster cutting, yet this device is pretty quiet.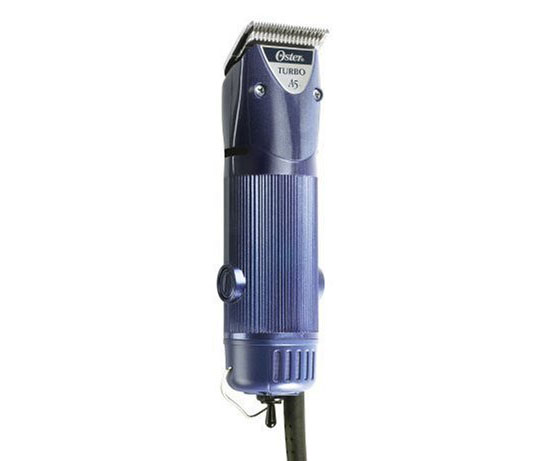 Friskies cat food classic pate is delicious tasty meal for your cats, this one is a pack of thirty two cans with 4-flavor seafood variety pack: mariner's catch (8-cans), ocean whitefish and tuna (8-cans), salmon dinner (8-cans) and sea captain's choice (8-cans). The moment you open this can, your cat will notice tempting aromas, once your cat tastes it, the irresistible textures will make him or her craving for more. This product is a great part as a balanced diet to keep your cat healthy.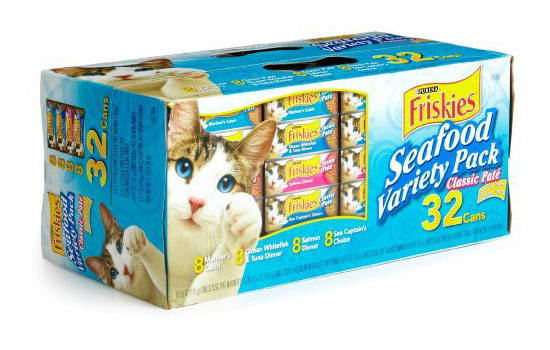 I guess not only Starbucks think container can be a cool home for its drive-through shop, Melissa Rivera of Unleash Studio also thinks the same. Check out her unique and awesome Container Doghouse, yes, this rugged and super duper cool doghouse was inspired by Shipping Container homes. The designer noticed that there are many people enjoy living in a home made out of shipping containers, in fact, most of those places have modern and stylish interior décor. It's time for all cool dogs in town can also have their own shipping container home.
SportDOG Rechargeable NoBark 10R Bark Control Collar handles your dog excessive and unnecessary barking without harming your dog. You can train your dog safely with SportDOG bark control collar since it features automatic shutoff to prevent any overcorrection. If you experience anonymous complaints from neighbors, you really should control your dog bad behavior, do something about it. This bark collar has been designed with 3 training modes where each mode is triggered by both vibration and bark sound, in this way, your dog won't get confused by accidental correction that might occur randomly.
Pioneer Pet Ceramic Drinking Fountain (6022) features attractive and heavy duty construction. Its replaceable charcoal filter ensures clean, safe, and great tasting water for your pet all the time, dogs or cats, they all will be attracted to drink from this fountain. You might also consider to purchase along some extra filters for future use. Pioneer Pet also offers plastic drinking fountain of the same model, however, some people prefer to purchase this ceramic because it's definitely more aesthetically beautiful, sleek, and sturdy (no scratches). The unique modern raindrop shape blends perfect in your modern interior décor, this is not the kind of pet drinking fountain that you want to hide.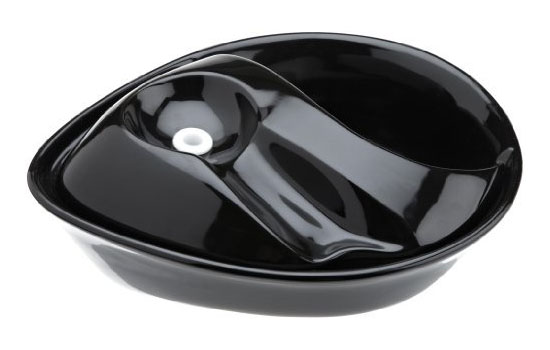 This cardboard is the perfect alternative for your cat to scratch on besides your beautiful furniture. Bergan Turbo Scratcher cat toy is a safe and affordable toy to keep your cat entertained while at the same time you'll be glad that your cat is no longer interested in the furniture. This cat toy comes with catnip and ball, simply place the ball in circular track, your cat will be busy playing with it for hours, watch as your cute cat bath the ball around and around. Measures 16" in diameter, the scratch pad is replaceable, hence, you can replace it anytime when you feel the cardboard pad is no longer decent for your cat's paws to scratch on.
Keep your pet safe indoor or outdoor using IRIS Plastic Pet Pen (CI-604). It's a safe enclosure for your pets constructed from commercial-grade plastic, perfect way to let your dog play under the sun or just temporarily keep your dog in certain area of the house. This pet arrives in parts but it's really easy to assemble, you'll be glad to have this pen. There are 2 models: 4-panel and 8-panel, if your pet is small, we consider the 4-interlocking panels would be sufficient as it provides 36 x 36 inches space for your little furry friend to rest and play. Double steel door latch ensures your pet safe inside. For outdoor use, the panel connectors that look like spikes can be used to keep the pen secure on the ground.
Tweets by @pawfipet