Browsing articles from "January, 2012"
Imperial Cat Animal Scratch 'n Shapes collection is a series of unique and adorable cat scratcher as well as a relaxing furniture piece. The surface of this product is rough and guaranteed to please your cat's claws. If you are a green conscious pet owner, this product is perfect for you as it is comprised of 30% minimum recycled materials and 100% recyclable. You can provide a good furniture piece without having to harm the environment. This product comes with a bag of certified organic catnip and each one is made in USA.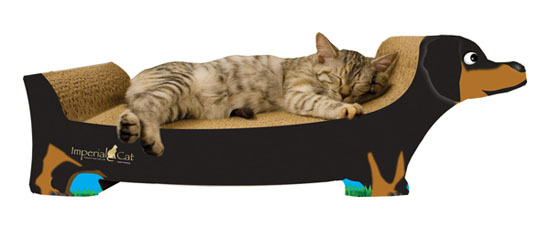 Super Pet CritterTrail Clear View Habitat is a compact and colorful house for your small pets to keep them safe. It is an easy-view habitat with 2 levels of space where they can have good exercise and spacious room to play. We would consider this unit is a great place for mice and small hamsters. We love the oversized clear view window because this way, it would be easier to interact with your lovely little furry friends. The removable petting zone is pretty handy when you need to carry this house around, when not in use, it turns into a resting location.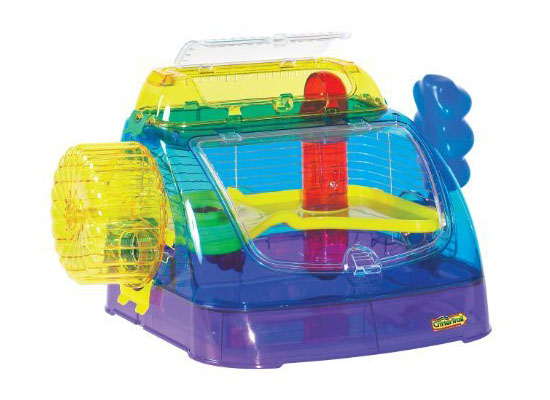 Vurv Dog Pod is modern pet furniture that can be said as a recliner than a pet bed. Have you ever heard Eames chair? The first modern product for high-end market from Eames released in 1956. Well, Vurv Dog Pod is like the Eames chair for your best furry friend. The dimension can take up some space, but it definitely will look marvelous in any living room. Aside from its modern and stylish design, this pet furniture piece provides the sense of security for your dog or cat, a cosy little niche.
Vurv Dog Pod features removable and washable pad, in fact you can purchase a new one when it's time replace the old pad. Good news for you, Vurv ships for free to Canada and US!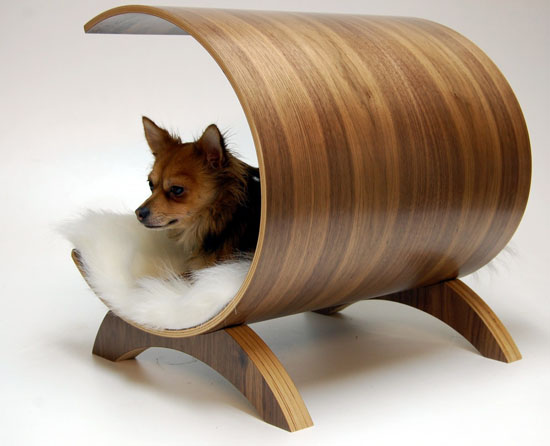 If you have unused 10-gallon tank, you can use Super Pet My First Home Tank Topper to create multi-level high rise habitat for your small pets. It doesn't require any tool to make this tank topper snaps together. There's a nameplate that you can use to write your pet's name, pretty cool, you can write "Michael and Drew live here" to identify your two little hamsters that live happily in it. This unit is constructed using chew-proof coated wire while the other materials are stain-resistant plastic parts.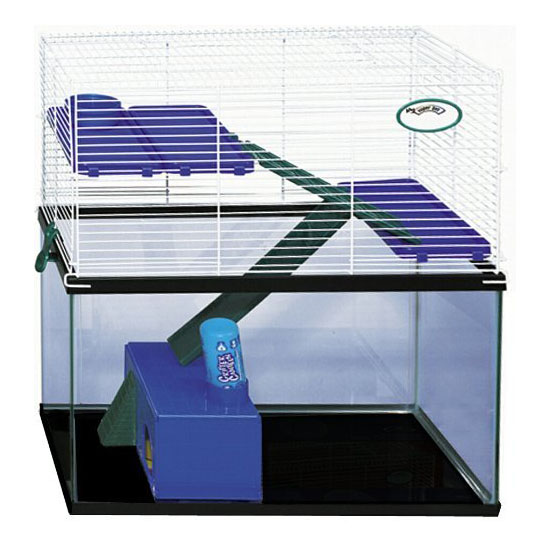 Habitrail OVO Loft offers spacious environment and endless entertainment for your small animals, the modern and colorful design is a bonus. In order to keep litter inside, this loft has been designed with deep base, however it's still easy for you to clean. The sleek steel door adds modern touch and look of the overall product design. If you are a new hamster owner, this loft should be enough to get you started. Inside this all-in-one box, you'll get a cage with opaque white bottom, cool orange retractable roofs, orange wheel, stairs, water bottle in turquoise color, feeding bowl, chewable cardboard maze for your hamster to play with, 2 windows and 1 lock connector.
If you wonder why Indipets stainless steel slow eating dish bowl has weird design, well some big dogs can eat extremely fast as if it was their last meal. Eating too fast might increase the risk of bloat which could be life threatening. Sometimes when your dog eats too fast, there's possibility that the dog swallows so much air that they vomit. Taking care your pet also means that you need to take care the way they eat. Previously we have featured metal brake-fast dog food bowl to help your dog slowing down when eating, this bowl has been designed to intentionally slide on the floor to further slow down your dog. If you prefer to find dog bowl with rubber base, then you should purchase Indipets stainless steel slow eating dish bowl.
Take your dog out on a great outdoor adventure with you. Don't forget to put Durango Vest on your dog to keep your furry friend safe during outdoor activity. This puffy sleeveless coat boats stylish color combination, comfortable and warm fleece interior and water-resistant exterior. The cool smart patch pockets have been designed to enable you to carry some dog treats or other small toys for your best pal.
Durango Vest from Trixie and Peanut is lightweight, it has sewn-in leash hole and available in 2 model: Telluride (combination of pastel blue, cream and pea green) and Breckenridge (combination of apple red, grey, silver and black). Keep you dog stylish and safe during any outdoor activities with this vest.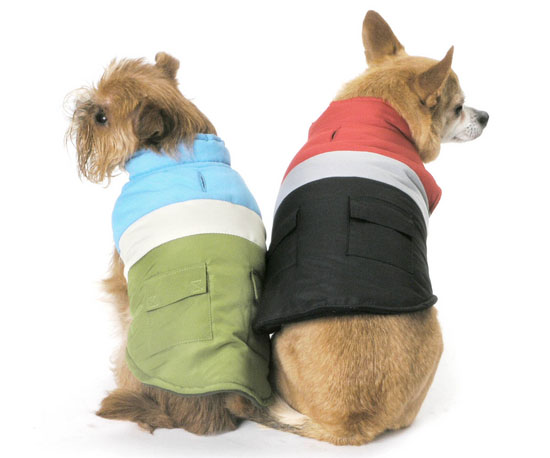 From : Trixie+Peanut
PetFusion Cat Scratcher Lounge is a modern furniture piece dedicated to make your cat happy and entertained. How? Well, this furniture is not only a lounge but also a scratching post, your feline friend will always come back for more. This furniture falls into the category of eco-friendly product as it is made of recyclable corrugated cardboard, the curved innovative design provides an easy way for your cat to scratch and take some rest comfortably. If your cat enjoys scratching as well as lounging, you should purchase this furniture piece as a gift for your best feline friend.
Can you tell that these Shop Sign Bird Houses were actually made of unused shop signs? If you can't, well, that makes the two of us. I think this is a brilliant idea on how to create useful products from waste materials. Due to irregular colored shapes, these bird houses also have colorful and unique form. Instead of creating regular forms made by machinery, Shop Sign Bird Houses propose creativity and new ideas how we can help our environment by creating new products from a variety geometry figures waste as easy as creating a regular form.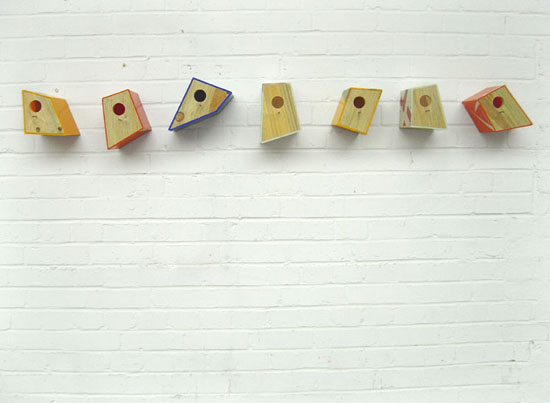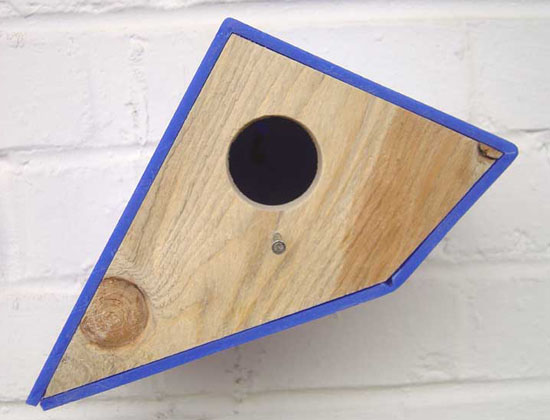 Tweets by @pawfipet