Browsing articles from "January, 2015"
Check out this cool modern pet furniture from Korean design studio called POTE. BBung-a House Original looks like fishbones, it's made out of plywood where your dog or cat can hide and relax during the day. The unique shape is inspired by the structure of fishbones, one of the furniture even has the color of a clown fish, perhaps they accept customization request as well. Due to its structure, this pet house looks like having a nice air circulation, your dog or cat might enjoy laying on its comfy bed inside. The lightweight material allows you to easily pick this unit and move it from one room to another.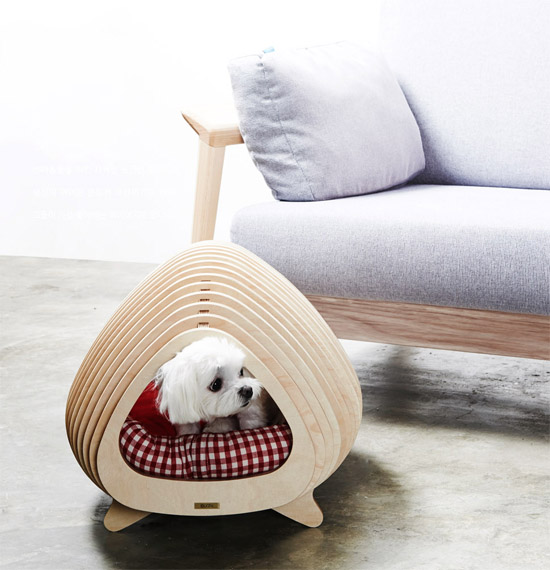 We hate using shock collar when training our dogs, but there are special cases when you need one. Don't think about us wrong way, we always choose a safe and comfortable e-collar for the dog, because we believe, this type of equipment shouldn't hurt the dog, it's supposed to give a bit shock through subtle vibration to get the dog's attention. One of safe e-collars we'd like to recommend is Petrainer Pet916 Safe e-Collar, it's a remote controlled collar ranges up to 330 yard. This unit has blue backlight display, very handy to spot at night.
Before you make your dog wear any shock collar, you need to make sure that you've tested the strength by wearing it on your wrist. You can try to activate the vibration/shock to check if it hurts or not, that's why this type of collars usually have different levels of static shock.
This time, the product we're going to feature is not for pets, actually, it's for animal lovers. Luminose dog lamp takes the unique shape of a dog to light up the room, it's a lamp with personality. The elegant design features wood material, beautiful handwork from Hungarian designers that put their passion and love for a dog into this object. This dog lamp will bring warmth into any dog lover's home.
This table lamp is available for only 99 pieces, each table lamp is wooden to make it even more exclusive. You can also request a customization to suit your taste, it won't take more than 3 weeks to create the lamp for you, as promised by the designers.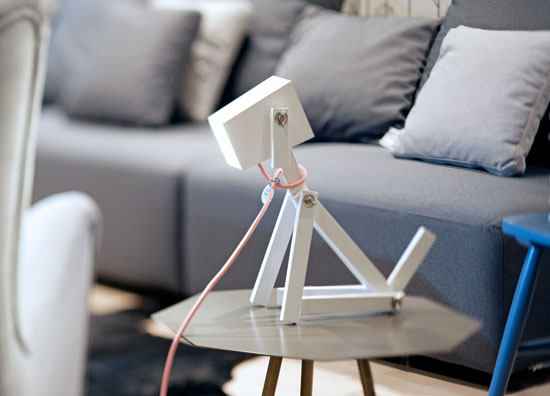 Whether you own a dog or a cat, doesn't matter, they will enjoy Heyrex Torus Ultimate Pet Water Bowl. It's a modern pet bowl that provides fresh and cool filtered water to your furry friends, it can hold up to half a gallon or 2 liters carbon filtered water to keep your pet hydrated. This ergonomically designed water bowl is travel-friendly, you can easily carry Torus anywhere you want with your lovely furry pal since you don't need any batteries or electricity. This unit provides you pet with fresh water at all time thanks to its patented self-filing design, it is completely mobile (lockable water supply), a nice fresh water on-the-go.
The self-filing mechanism works once your pets have drunk all the water, when they are away, it refills itself before your pets can find it again. Any unused water is stored inside the ring around the bottom of the bowl, it's a great insulation as well as it makes the bottom heavy to prevent accidental tip over.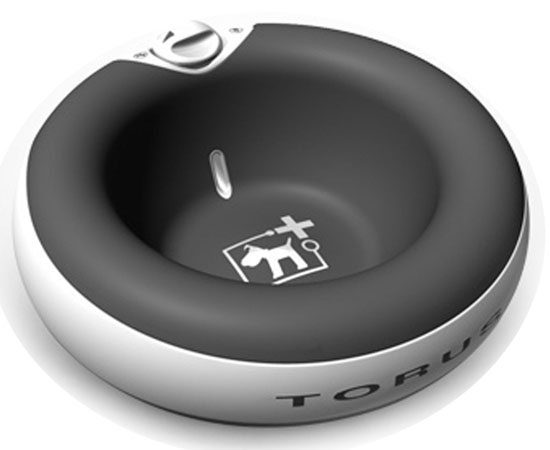 Tweets by @pawfipet