Browsing articles in "Training"
Trident K9 Tactical Helmet is a head protection for working dog. It's a helmet specially designed to provide cranial protection for canines, it also functions as a stable platform for tactical gear such as lights, cameras, or communication devices. You can attach safety accessories e.g. detachable ear protection and muzzles. The main shell is crafted of a single piece, super tough 3D printed nylon, it has complex curves and details to ensure for good performance and durability.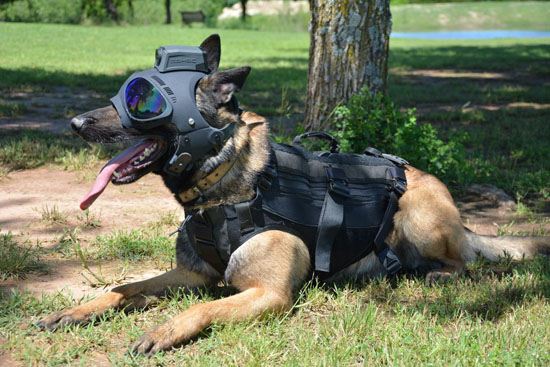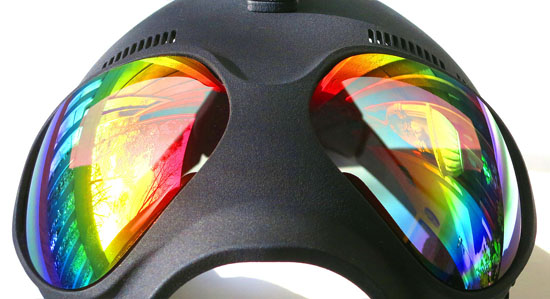 Training your dog requires treats and toys, PupGym Dog Treat Pouch and Training Bag is a nice pocket bag to keep those treats and small toys. It features high quality material to keep all dog training essentials. The front large zippered pockets can hold your phone, keys, or a tennis ball, you can easily pull it to secure all items inside in one step. Inside this pouch, the inner lining is made of a light blue color, a nice color to help you locate treats or accessories much easier, it can also be pulled out fully for easy cleaning.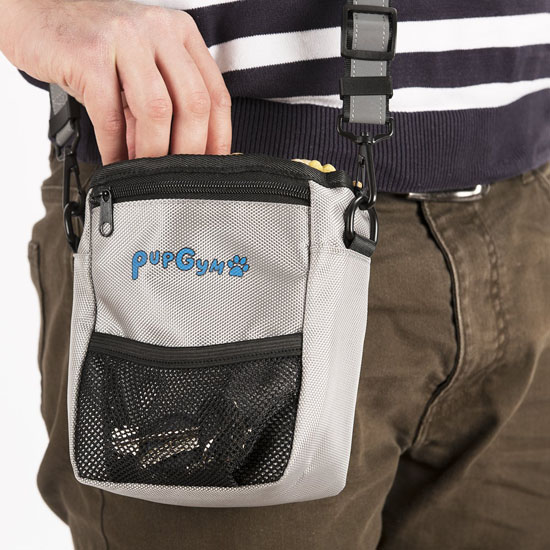 As a dog owner who wants to teach your dog cool tricks, you need delicious treats and this Vaun Duffy Dog Treat Training Bag. It's a small bag with mesh pouch, perfect to carry treats around as well as a ball or dog toys. Take your dog to the park for a good training, you can carry your dog necessities inside the bag, for example there's poop waste bag dispenser on the back of this bag for easy clean up, the main pouch can be used to hold up to 2 cups of kibble.
This bag has been created for dog owner convenience, the front mesh pocket can be used to hold a tennis ball while the front zipper pocket can be used to keep your phone, clicker, whistle, and also money. This is a perfect training bag for any dog lover.
Do you have a new puppy? Are you planning to get a new puppy? That's great for you. Learn how to train your puppy and you will have a dog that will not have behavior problems as they get older. Puppies are quick learners. If you are patient and consistent and use the right methods to train your puppy, you will have an obedient companion for the rest of their life.
Training Your Puppy
How to train a puppy is one of the most common questions raised by new dog owners. You have just brought this new creature into your lives and before too long you realize that unless you do something about it, his boisterous, carefree puppy ways are going to turn into a real headache when he is five times his current size and weight.
With that in mind, the following are what I consider the ten most important principles to take into account when training a puppy.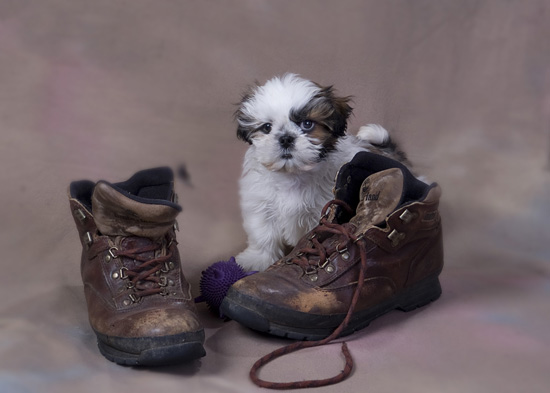 You'll learn How to Train Your Puppy using 3 essential P's. Have fun as you learn How to Train Your Puppy, we believe you can do it!
We hate using shock collar when training our dogs, but there are special cases when you need one. Don't think about us wrong way, we always choose a safe and comfortable e-collar for the dog, because we believe, this type of equipment shouldn't hurt the dog, it's supposed to give a bit shock through subtle vibration to get the dog's attention. One of safe e-collars we'd like to recommend is Petrainer Pet916 Safe e-Collar, it's a remote controlled collar ranges up to 330 yard. This unit has blue backlight display, very handy to spot at night.
Before you make your dog wear any shock collar, you need to make sure that you've tested the strength by wearing it on your wrist. You can try to activate the vibration/shock to check if it hurts or not, that's why this type of collars usually have different levels of static shock.
We have smartphone that monitors our health and well-being, what if I told you, your pet can also have its own smart collar that does the same? PetPace is a pet health monitor smart collar that helps improve your pet's health by tracking its vitals wirelessly via physical and behavioral parameters.
Your furry companion doesn't talk to you or complain, the only thing you know there's something wrong is by paying attention to any changes in their behaviors. This little device helps you to pay closer attention, it tracks your dog's/cat's vitals such as pulse, temperature, activities, respiration, positions, and many more. It has the ability to send alerts to the pet owners as well as veterinarians, so yes, it's the only pet monitor in the market that allows you to collaborate with your vet. You can share your pet's health information to get the best possible care.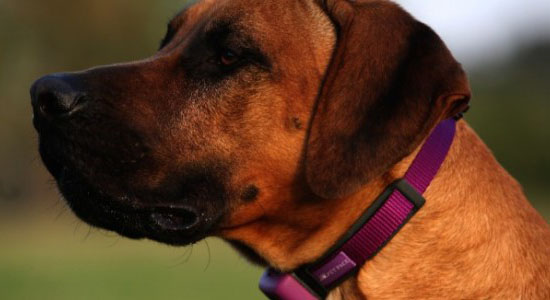 CleverPet entertains your dogs when you're not home, in fact, it makes your dogs even more clever. Yep, it's an interactive device that offers a fun time when your pet is home alone, it also acts as pet feeder while your furry friend engages with it and learns new tricks. This pet gadget is controlled with nice and easy-to-use mobile app, especially designed for iOs and Android. You can control CleverPet completely, in real time, such as set the schedule, keep track when your dog playing or eating.
The company claims that this gadget features scientifically proven techniques to offer great interactions that adapt to individuality of your dog's needs, and it becomes more challenging as your dog becomes smarter. In this way, you can avoid your dog becomes bored when they are alone, boredom can lead to anxiety and destructive behavior, so let's keep this cute companion busy and happy.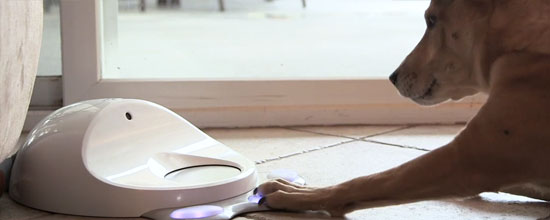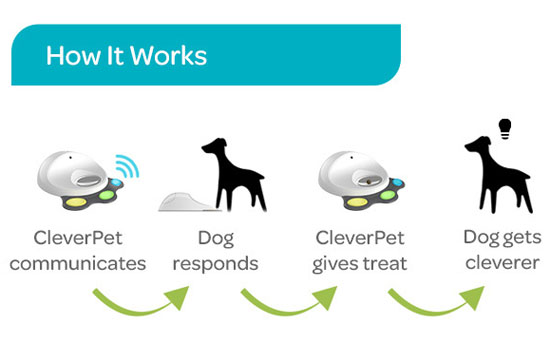 You can stop telling everyone around you that your dog is a service dog by making him/her wearing Cool Red Mesh Service Dog Vest. We're pretty sure it will shut most people up when they are about to question your partner. This vest features strong mesh lining breathes to ensure your dog feels comfortable when wearing it, even during warmer weather. It is light and comes with adjustable straps (12-inch to 24-inch), those reflective straps allow the dog to be highly visible under low light vision for its safety and yours.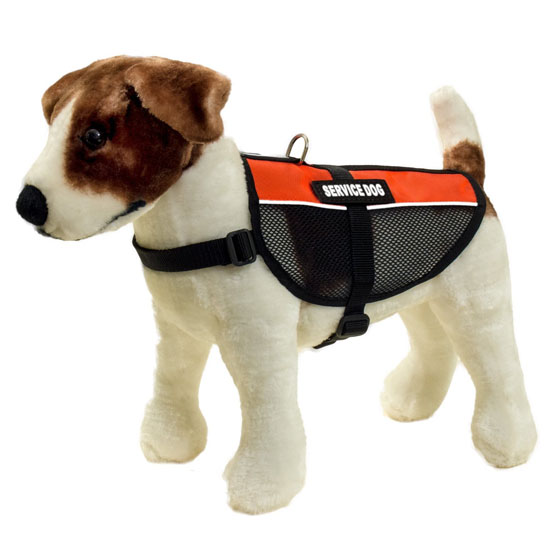 At first sight of DOGTEK Sonic BirdHouse Bark Control, people might think it's a toy birdhouse. It looks and works great, each unit is very well built to help you control unwanted barking from either your furry friend or your neighbor's dogs. This unit features 3 built-in bark sensors with 1 XL ultrasonic loudspeaker, it is able to detect barking up to 50-feet away. You can set the sensitivity levels to indicate what barking level should activate this device. Most people need this device not to control their dogs, but the neighbor's dogs. Yes, we can control our dogs but unfortunately other people don't really care or try to stop their dogs from barking excessively, if these people are your neighbor, then, you should install this device with the sensors pointing at your neighbor's house.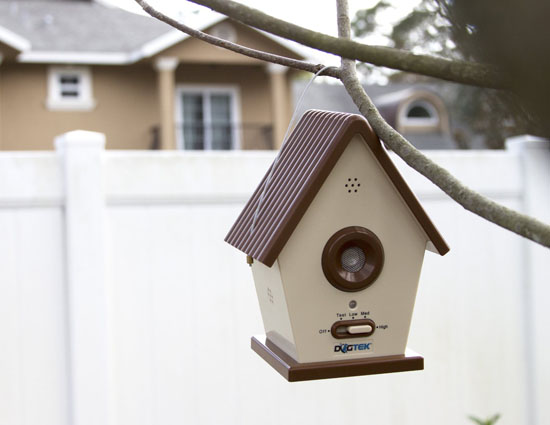 Training a dog can be easy or difficult, different dog requires different method. One of effective tools you can use is Dogwidgets DW-3 Remote 1 Dog Training Shock Collar with Vibration. Wait, before your close this page with disgust, remember, not all vibration shock collar is bad, some dogs can be insensitive to your conventional method, they need to get subtle, humane shock to remind them to behave. Before making your dog to wear the collar, you must test the vibration level by yourself. You can place the collar on your hand and feel for yourself the best level to startle the dog but not harm them. This rechargeable collar works best with dogs from 15 to 100 pounds.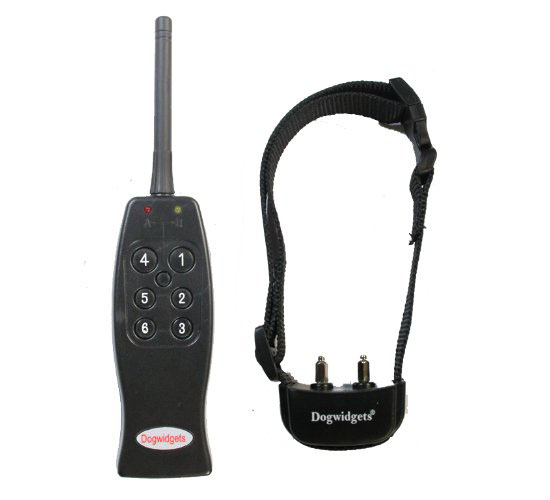 Tweets by @pawfipet