Browsing articles in "Houses, Beds and Furniture"
Look at this, a beautiful handmade pet house made of woven grass. Ethically made by artisans in Ghana, this retreat hut would draw people attention in your living room. A cozy pet house that provides your feline friend a bit of privacy, yes, cat might not really understand the meaning of personal space but from time to time, they need to get away from it all. Each of these cute straw huts is handmade from locally sourced elephant grass which then colored with organic dyes. It's perfect for cat or small dog such as Frenchies or Boston terriers, there's still room for a blanket or a pillow for extra comfort.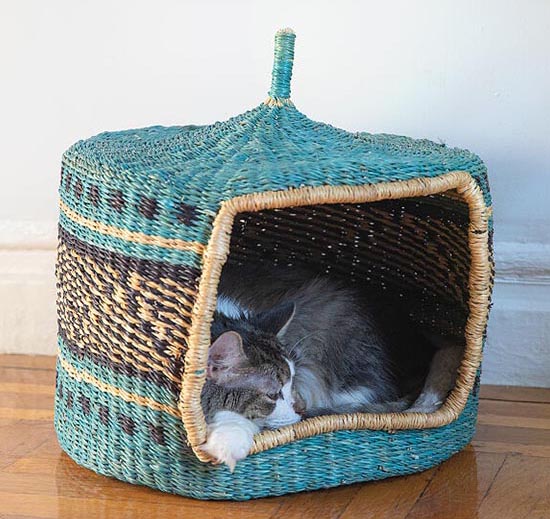 Traveling in summer with your furry friends is most of pet owners have been waiting for. Here's summer edition of Melollevo 2-in-1 Pet Carrier and Travel Bed, it's been designed by keeping your ultimate pet comfort in mind, look at those perforated sides, they are good for ventilation. Melollevo allows you to carry a carrier bag and a padded bed in one, giving you back extra space for your other traveling essentials. Stay in a pet friendly hotel, simply transform this pet carrier into a comfortable pet bed.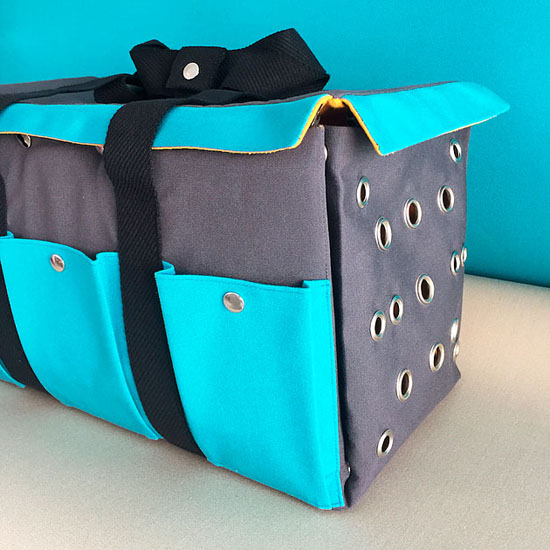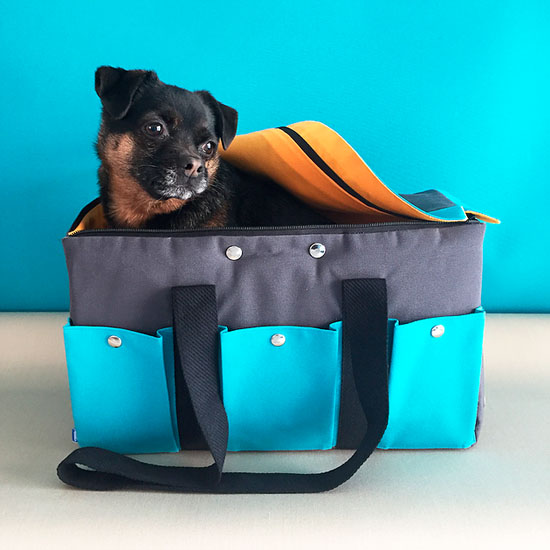 Lion + Wolf presents you with colorful, modern dog bed that would bright up the room. It's not another boring pet bed, they have cool collection of beds not just for dogs and cats but also for design conscious pet owners. The creative and colorful prints feature geometric patterns with bright colors, instead of making a mess in your décor, these pet beds would complement your space while meeting your pet's everyday life. Handmade in USA, these pet beds would be a cozy and comfy place for your dog or cat to relax yet stylish enough to display in your home.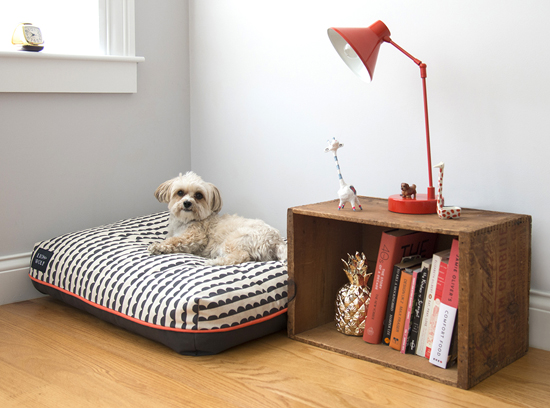 The joy of countdown to midnight during New Year's Eve might not be fun for our dogs. Those fireworks create loud noise that can be painful for pets, making owners very worry. Ford wants to create a useful product that answer to that issue, Ford Noise-Canceling Kennel. It's a specially designed pet house that uses the same technology of cars and headphones, it protects sensitive dog's ears and keep owners relax and enjoy the fireworks.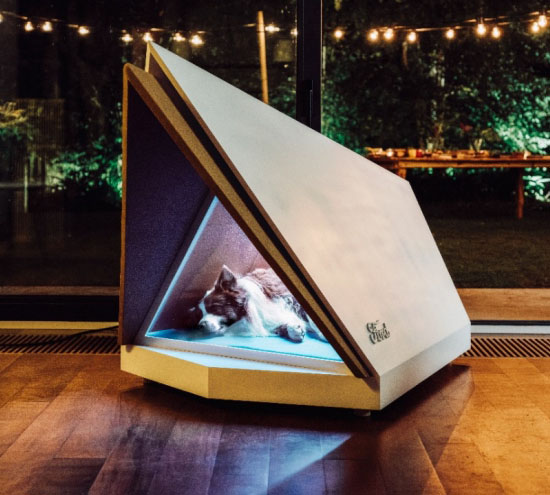 Let your dog rest in style. Covo Dog Lounge is designed exclusively for Miacara by Uta Cossman. Using lacquered plywood, this dog lounge offers super comfortable bed as shelter for your dogs, the modern design adds elegant touch to any interiors. Available in small and medium, Covo is exclusively designed by interior designer who knows how to create a pet product that would also complement your living space. The unique form of this lounge gives your dog a sense of safety while lounging.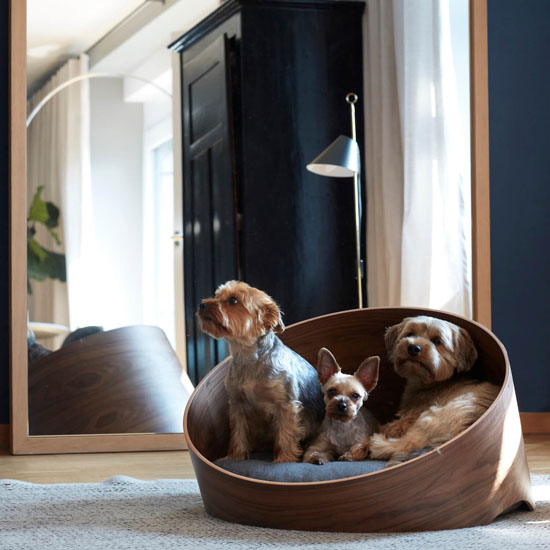 One of fundamental pet trainings is crate training, it's a method to train your pet that they do have a special space to sleep, relax, or feel safe. It takes advantage of dog's natural instinct as a den animal. Unfortunately most crates nowadays are made of metal, heavy, hard to collapse, and look like a jail. PAWD offers something much better, a modern home for your pet, it is light weight, easy to collapse, and safe.
You can train your pet to make PAWD as their cozy space, the design also integrates beautifully with your modern home.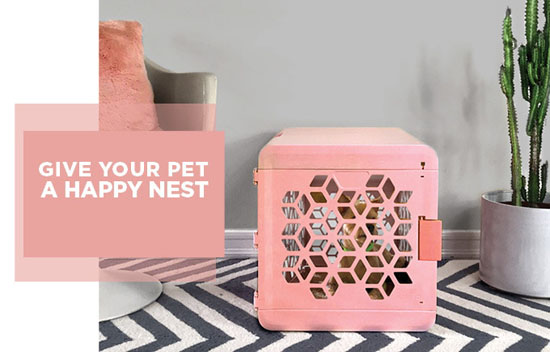 Betsy Ultra Plush Deluxe Ortho Pet Bed is an ultra plush orthopedic bed for your dog or cat. The mattress is not just another mattress, it is designed with a solid slab of convoluted foam. The cover is zippered for easy removal, so don't worry when it's laundry day, simply take off the cover for laundering. The bottom part is water resistant, but please remember that this product is not chew-resistant.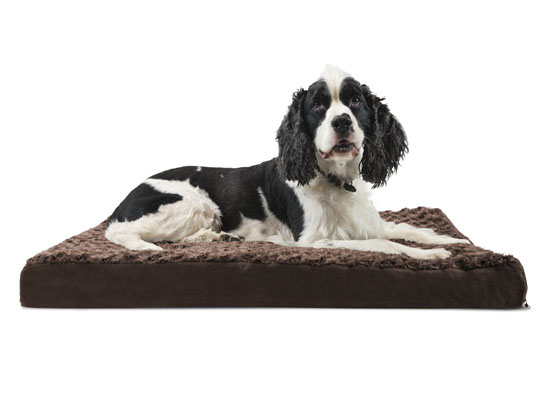 This minimalist dog house from Bad Marlon features unique angular structures. It's called Deuville, the design features ventilated roof with elongated window, the overall design pays good attention to make sure that your dog gets cozy and comfy resting space. Even though it is good for outdoor, please remember that the roof is ventilated, therefore, when the rain comes, you need to keep this unit inside the house.
Your dog would enjoy Deuville, they will be greeted with the warmth of morning sun and refreshing peaceful night.
Adorable dog bed, Bohemian Workbench offers you a Retro-Modern Dog Bed which is handmade in details from walnut. Don't expect for a cheap rice, this dog house is designed and hand crafted with attention to details, you can even smell the rich mahogany material. Featuring retro design, this dog house represents beautiful piece of premium grade materials, crafted without any help from computer-assisted machinery by Charles Lushear . There are many cool furniture design you can also browse in his store, you'll be amazed by many unique and high quality furniture pieces.
A fashionable pet tent for your dog, Modern Pet Teepee with Poles and Pad is purely handmade with love, a nice shelter when your dog wants to be alone or just take a nap. Started with play tent for kids, the maker decided to go further into creating a teepee for a dog. It has walls and entrance, it is also decorated with pompom trim. Yeah, a cool modern tent for your pet. In order to provide great supporting system, this tent is equipped with natural wood vertical and horizontal poles, they will ensure the teepee stand still at all times. You can also order a matching teepee for your children, let them play together happily :). [CLICK HERE to get order info about this Minicamplt Pet Teepee]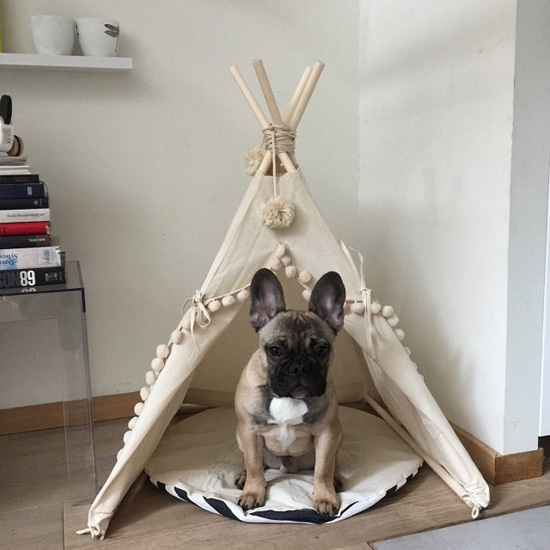 Tweets by @pawfipet