Browsing articles in "Houses, Beds and Furniture"
Merry Pet cat washroom or night stand pet house is multi-functional pet furniture that looks beautiful with any room décor. It's very practical, you can place it next to your bed or in the bathroom or in the kitchen near the cat's water bowl. Each product has been designed with clean lines, elegant look wainscoting paneling details, a stainless steel door knob and a towel bar attached on the side.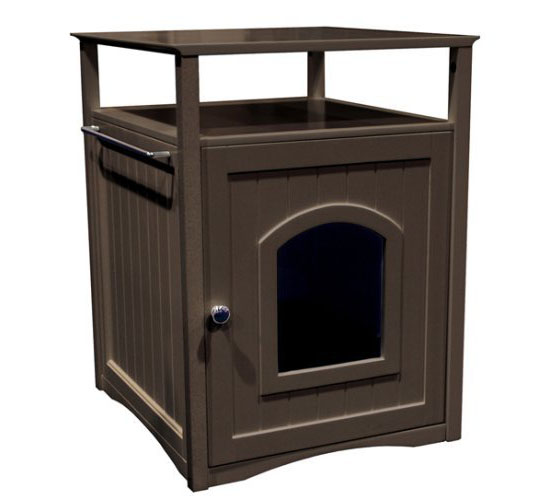 Petmate Pet Steps (29530) is a carpeted pet steps for small sized dogs or cats. I always take my little furry friend to sleep on my bed, however, she barks every morning giving me a hint she wants to get down. Having these pet steps allow my dog to go down by herself without waking me up. Each step is carpeted to prevent accidental slip, perfect for aging dogs too. You can place it near raised platform such as couch or bed; it helps to reduce your dog's stress from having to jump on and off all the time. This lightweight product has been designed to fit most of sofas or beds, it comes in durable one-piece construction, no assembly required.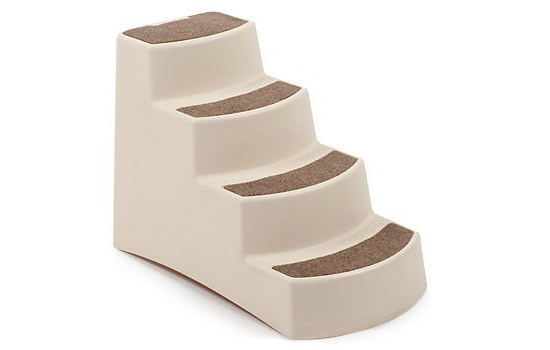 Petmate Pet Steps product is made in U.S.A with product dimension of 29 x 15.5 x 20 inches and weight only 3 pounds (29530). There are many pet step products out there, we suggest that you pay attention to its dimension since you need to make sure the product has the perfect height. We read there are reviewers complain that the product being too high or too low, however there are many more say this product has the perfect height to reach higher surfaces for their dogs to use. Now you know why we suggest you to pay attention to the product's dimension.
One issue is pointed out by many customers since this product is made from plastic. The foot base slides on a hardwood floor. To prevent this from happening, you can use a couple of strips of masking tape for the bottom edges, it fixes the problem. Masking tape is strong enough to hold it steady.
For some dogs, you need to train them to get used to using these steps. It takes regular training to get them on and off higher surface using it, some dogs just don't like new object in their territory. Petmate Pet Steps use 25-percent recycled materials.
Caddis corner dog bed is the perfect corner bed with bolster for your buddy. This pet bed is available in large sizes, even a large sized breed can comfortably lay down on it. Each model has 4 different colors: charcoal grey, hunter plaid, khaki, and khaki plaid. You can mix and match the color with your existing décor.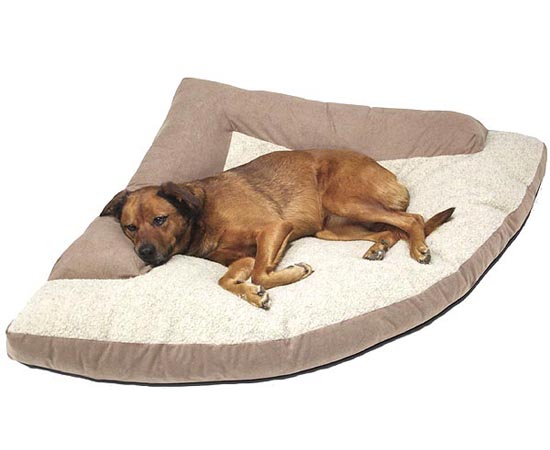 Paul Frank modern dog bed collection is not just another boring plain pet bed. It's stylish pet bed without sacrificing the comfort of your best furry friend. Personally we like the pink south of the border pet bed, not just the color, but also the characters printed on this bed are adorable. Paul Frank also offers Green Julius pet bed and Blue Julius pet bed. These eco-friendly beds are filled with recycled plastic bottles and designed with non-slip bottom. It's really easy to clean since the cover is removable and completely washable.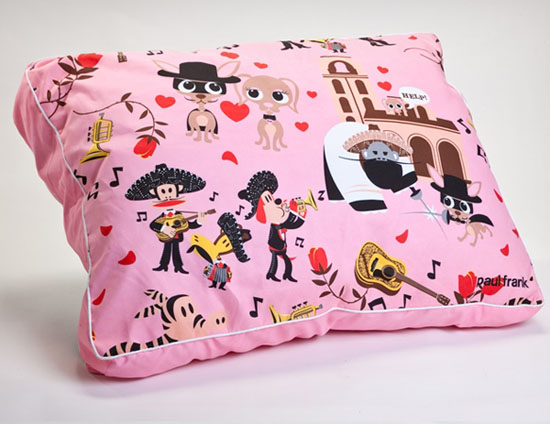 Tweets by @pawfipet
Recent Searches