Browsing articles from "June, 2013"
Some people prefer to groom their pets by themselves, this Cutie Pet Small Pet Nail Clipper would be a great addition to their grooming collection set. You can save a lot of money by grooming your pet yourself, but we have to remind you that you need to learn a thing or two about trimming the nails of your pets (cutting the nails too deep can cause your pet's paw bleeding). The stainless steel blades make a perfect cut every single time, don't forget the read the free "How to …" guide which is included with every single purchase.
Trimming your pet's nails also means maintain their health, you should trim the nails regularly. The sturdy and ergonomic grip has been designed for easy handling, the safety guard helps prevent hurting your pet accidentally. It comes with fun blue and pink color combination, so cute. Your pets trust you, so when you are the one who cut their nails, they usually feel more comfort and secure in your hand, the process is less stressful on them, and you can do it from your home.
You can bake custom dog treat for your dog using this cool Bake-A-Bone The Original Dog Treat Maker. It comes with healthy recipes, all natural without any preservative, including organic and gluten free recipes. You can bake your own recipe to ensure your dog only gets the best, healthy ingredients. It bakes all those treats in minutes, perfect for dogs of any size, from small, medium, to large. You can also mix bacon, peanut butter, chicken, or organic ingredients in it, decorate your treats with fun. The bones are pretty soft, so your dog won't have any problem in chewing one, in fact, they just can't get enough of these delicious treats.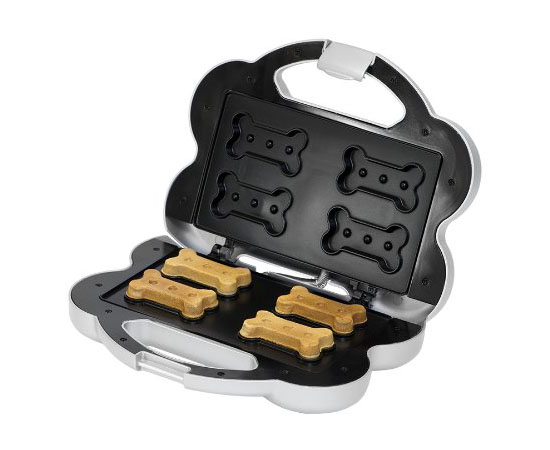 This bag is certainly a nice help for a short trip, such as going to the vet, travel by car or plane. Perfect for both dog or cat, SturdiBag Pet carrier features patented, award winning flex-height design. Although the company mentions "large", this bag actually pretty compact, ideally for small to medium sized breed. Light and durable, it can safely carry your pet up to 40 pounds, so if you have Jack Russel Terriers or Cavalier King Charles Spaniels, or any other small breed, you'll be just fine with this bag. The size is also perfect when you travel with your pet by plane, it is simply one of best in-cabin pet carriers. The egg crate style interior provides comfort to your pet.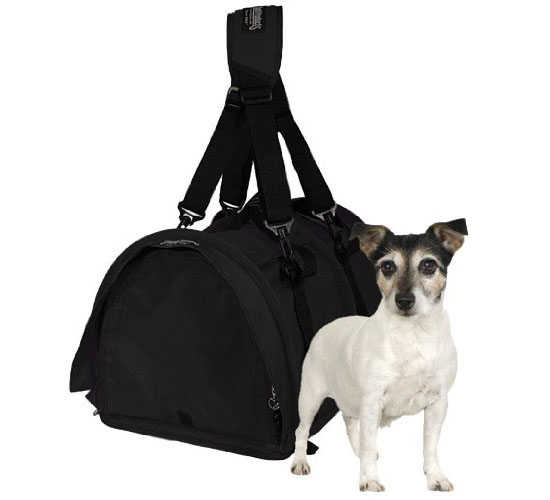 Cat scratching furniture come in different variety and this one comes with a nice place for your cat to sleep on, SkratchKabin. Designed specifically for indoor use, this cat furniture offers your cat a perfect spot to satisfy its natural instinct to scratch on curved surface and a nice bed to relax. Cat scratching furniture is a great way to keep your cat away from your precious sofas and furniture, no more claw damage. The innovative design attracts your cat just as you place it on the floor, your cat will go crazy over it, even as a bed (washable KatKushion), it offers warm, insulated, and cozy room for sleeping, relaxing or maybe just stretching.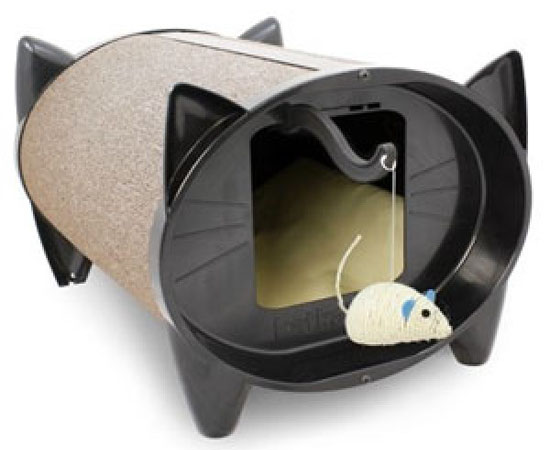 Tweets by @pawfipet