Browsing articles from "December, 2012"
Eating too fast is dangerous to your dogs, they can vomit or develop bloat, therefore, making them eating slower is a must. You can do this when using one of those special bowls such as Green Interactive Feeder. The feeder is not a bowl actually, but it revolutionizes the way your dog eat into a challenging game. You can scatter their food across this feeder, your dog needs to do some "works" to get its food out between those plastic grass, it's definitely going to slow your dog down. Many dogs lack mental stimulation that can lead to boredom and develop bad behavior, using this feeder, you can stimulate your dog mentally and avoid those bad behavior issues.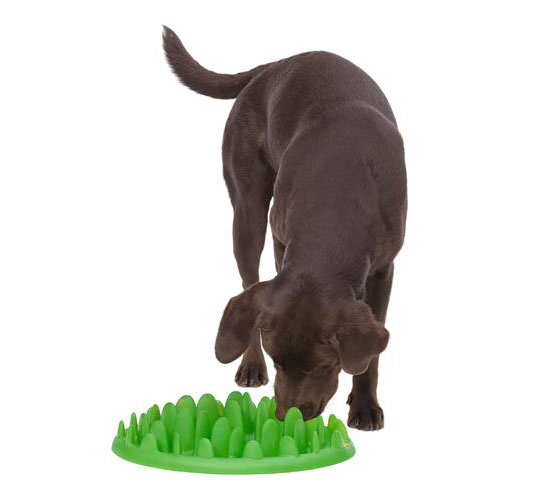 Made in USA, this Redbarn Peanut Butter Filled Bone will drive your dog crazy. It's a delicious cut femur bones stuffed with peanut butter, a delicious treat that keeps your dog teeth healthy at the same time. It's a real peanut butter inside, it's a taste that dogs can't resist, even when the filling is gone, we're pretty sure your dog would still love chewing the bone. For heavy chewers, this bone is an ideal gift, puppies can use the small size while adult dog can chew bigger one. This bone lasts like forever, you can also add peanut butter once it's empty.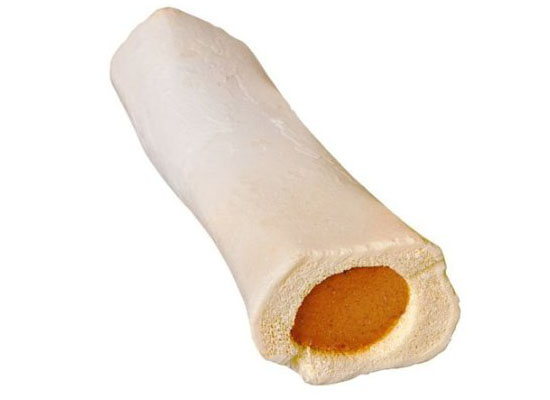 Where to buy Redbarn Peanut Butter Filled Bone?
– Amazon
– ThatPetPlace
Designed by Tiziana Agnello, Energy Pyramid Cat House provides eco-friendly house for your feline friend. It could be the center of your cat universe, it's a four sided pyramid shaped play house that comes with 3 unique diamond cutout toys. As we all know, cats are attracted to cardboard, this product provides your cat a place to take a nap as well as scratch surface that they just can't resist.
Aside from cats, this pyramid is also a great place for rabbits, ferrets, or other small animals including dogs. Made in Brooklyn with love, each cat house is printed with soy based inks, acrylic coated, thus making cleaning is as simple as wipe it.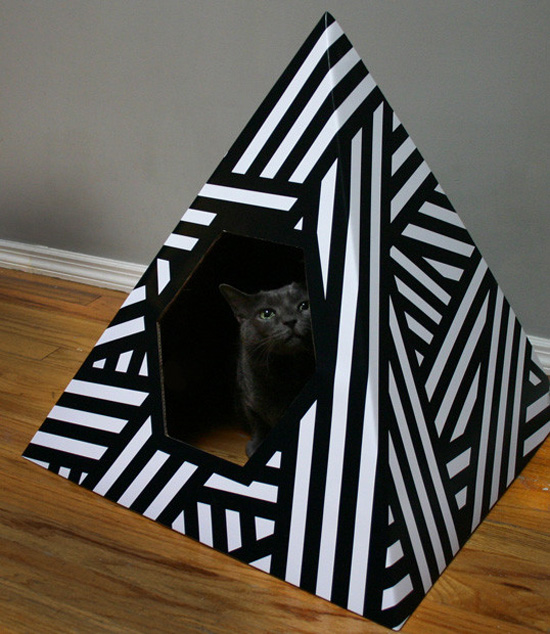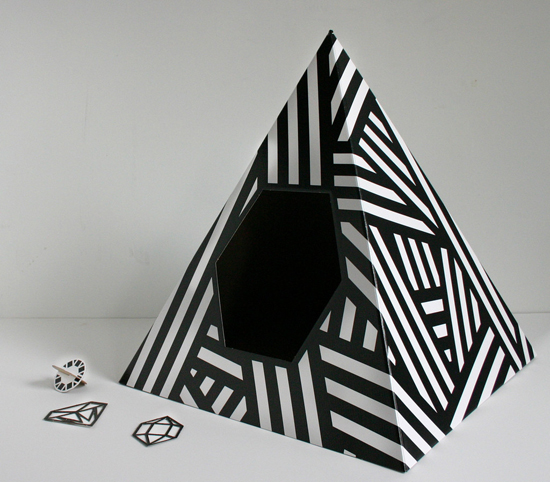 Dogs can get bored with their toys and most often than not they can resort back to chewing your precious shoes. So, why not giving your dog a unique and wacky new toy to chew? Checkout Kurgo OriGummi dog toy, available in 2 models, each one is inspired by origami, it stands heavy chewers. Each one is made from a rugged nontoxic plastic with central compartment (Crane model) that you can use to keep some treats to encourage your dog to play with it for hours. Now, Kurgo OriGummi dog toy is more irresistible than your shoes. The edges are gentle on gums and teeth, they help to brush your dog's plaque away, even during play time. There are 2 internal squeakers (dog model) to persuade your dog to keep on playing.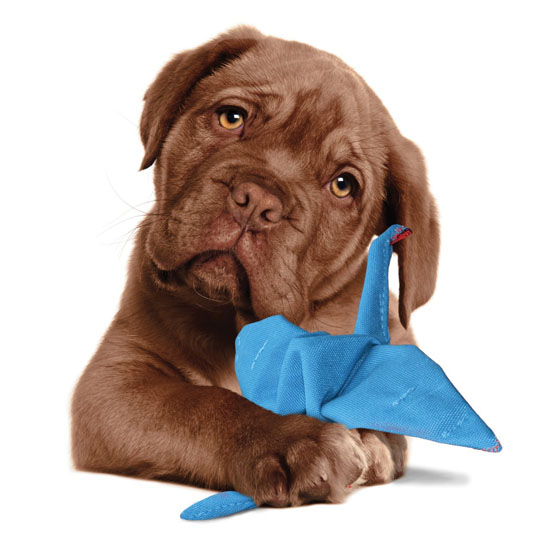 Hill's Science Diet Adult Oral Care Dry Dog Food offers balanced nutrition to enhance oral care benefits, it's been clinically proven that this product helps reduce any plaque build-up and provide fresher breath. Many veterinarians have chosen this product to feed their own pets due to its ingredients that offer proper blend of antioxidants to improve dog's immune system and its overall health. You can be sure high quality ingredients inside this product promotes healthy digestion, thus making sure great nutrients are absorbed in the body. However, please don't use this product for puppies, pregnant, nursing dogs or mature adult dogs, as there are other version which is specifically developed to provide all nutrients needed by those dogs with special conditions.
In general, the ingredients of Hill's Science Diet Adult Oral Care Dry Dog Food consists of calcium and minerals which are great to promote healthy teeth, high quality lean proteins for balanced body weight and lean muscle, vitamins (C and E) for great healthy immune function.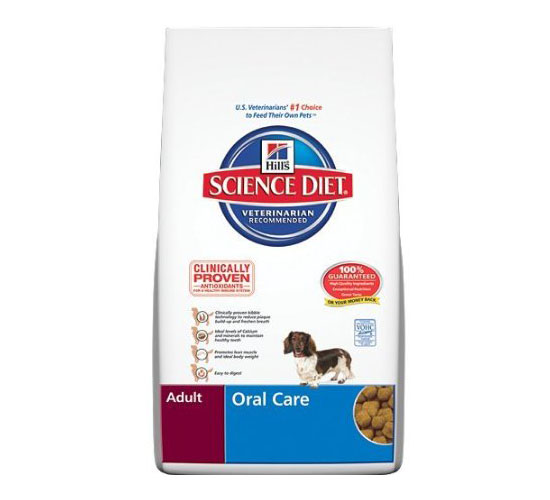 KONG Cozie Marvin the Moose Dog Toy is so adorable, it's a soft and cuddly plush toy for your best furry friend. Dogs can be rough, this toy has been made with extra layer to provide extra tough toy, an ideal toy to play fetch or simply as a comfort to your dog. Many customers have said how much their dogs love Kong Moose toy, they play with it almost on daily basis.
This is actually just one of 10 available characters, it squeaks to help entice play. Watch as your dog carry KONG Cozie Marvin the Moose Dog Toy everywhere, toss it, shake it, pull on it or even chew it. The sturdy material really helps to allow this toy last for a long time.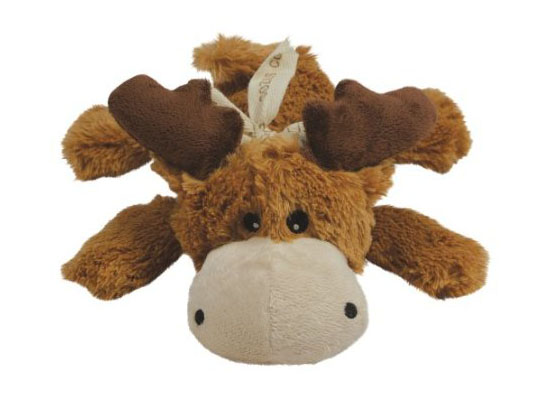 Two functions in one, this is what IRIS Large Elevated Feeder with Airtight Food Storage offer you. For a tall dog, it's important to eat with elevated feeder to improve its digestion and reduce any muscle strain, it promotes healthy eating. It's been smartly designed so that it can be used as food storage as well, it can accommodate up to 47-pound. The seal works really great, even under dishes, no water can get into the storage area, it keeps the food fresh. You will also get 2 stainless steel bowls within the purchase.
Many customers love the idea, because this means they can remove any bag of dog food in the kitchen. The smoke color blends perfectly well especially if you have black kitchen interior theme, we believe you will be pleased after getting IRIS Large Elevated Feeder with Airtight Food Storage.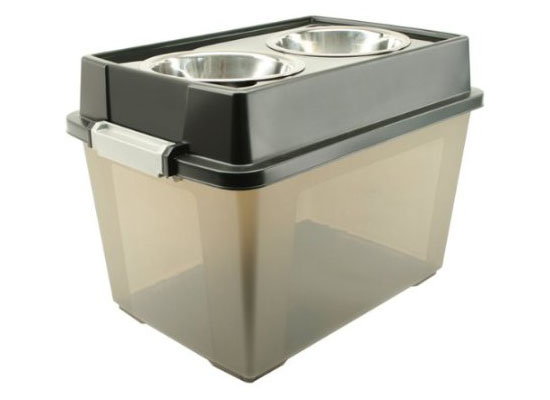 A trip to professional groomer can cost you some money, if you plan to learn to groom your dog, you should checkout Easy Groom 10-piece Pet Home Grooming Kit. We believe that home grooming can help creating special bond and trust between you and your pet, you can also catch any potential problem early. You can keep your pet nice and tidy without having to spend much money.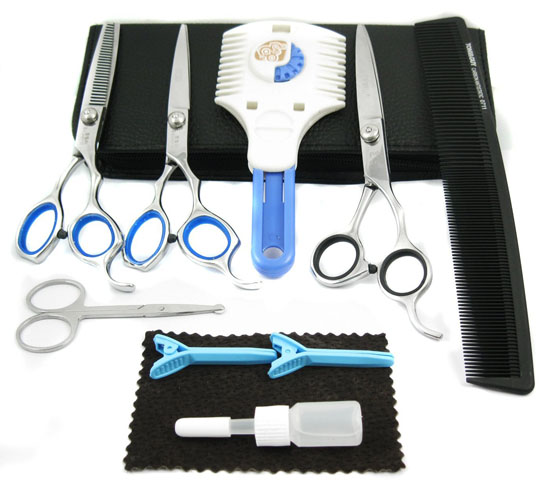 If you own multiple pets in your home or a very large dog, then you should consider purchase Drinkwell Big-Dog Pet Fountain. It's the biggest pet fountain model from Drinkwell which holds up to 2.25 gallons of water to ensure your big pet hydrated. Its patented watering system features 5-inch free falling continuous stream of water to attract your pet to drink from this fountain instead of your sinks or toilets. There's a large replaceable charcoal filter to ensure the water is fresh and odorless. You can also use the flow control lever to adjust a stream that's perfect for your dog or cat, there's a handy splash guard to keep water off your floor. It is completed with rubber feet to keep from moving around when used.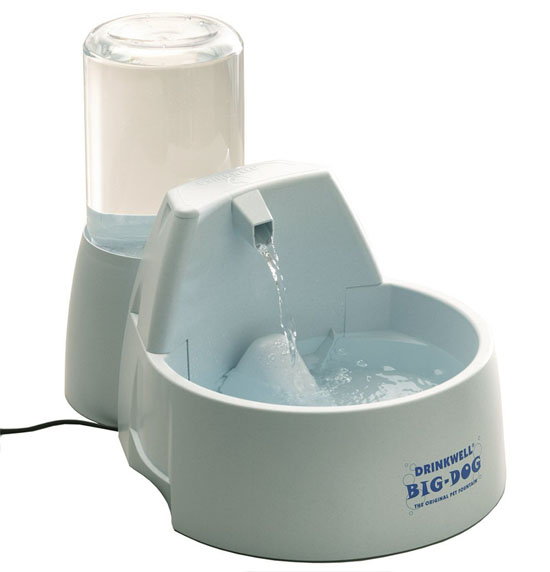 Tweets by @pawfipet