We hate using shock collar when training our dogs, but there are special cases when you need one. Don't think about us wrong way, we always choose a safe and comfortable e-collar for the dog, because we believe, this type of equipment shouldn't hurt the dog, it's supposed to give a bit shock through subtle vibration to get the dog's attention. One of safe e-collars we'd like to recommend is Petrainer Pet916 Safe e-Collar, it's a remote controlled collar ranges up to 330 yard. This unit has blue backlight display, very handy to spot at night.
Before you make your dog wear any shock collar, you need to make sure that you've tested the strength by wearing it on your wrist. You can try to activate the vibration/shock to check if it hurts or not, that's why this type of collars usually have different levels of static shock.
Petrainer Pet916 features 4 modes: static shock, vibration, beep, and light. There are 100 levels of vibration and static, because each dog reacts differently to the stimulations. Let's say a dog that barks at postman might need a subtle vibration as a reminder to stop barking, but this might not be an effective method for other dogs, you might need higher level of static shock or vibration.
This model is an effective e-collar for pets over 15lbs, you can control your pet without a leash as long as you are in a range up to 330 yards. Simply press a button of the remote to send a signal and activate the collar. There are many customers who have successfully corrected misbehaviors, aside from barking excessively, you can also command your dog to stop jumping, chasing, or digging.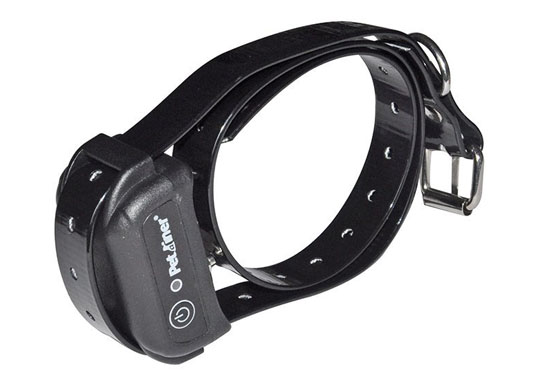 A shock collar doesn't necessarily have to cause a pain to your pet, it can be a correction collar if you use it right. Just like we said earlier, you need to make sure the shock won't cause any pain by testing it yourself on your wrist. You can start off with the lowest correction method, the light, but it usually doesn't work well, then increase by using the "beep" or noise correction, if this doesn't work as well, you can start using the vibrate function which usually works instantly. Your dog gets a bit surprise from the vibration and stop doing whatever he's/she's doing. When the vibrate mode works, there's no need to use the static correction, unless you have a very stubborn dog.
Dogs love outdoor activities, this collar has been designed to be weather resistant, your dog can wear it anytime, anywhere.
From : iPets-Mall [Buy It Here]
Posts in this website may contain affiliate links. If you purchase a product through an affiliate link, your cost will be the same but Pawfi will automatically receive a small commission. Thank you for supporting us!
Tweets by @pawfipet
What others are searching for