Are you looking for a good portable water bowl for your dog? I personally take my dog for a walk everyday in the afternoon, if you are like me, the chance is, you would need a good source of water to keep your dog hydrated, but this isn't always easy. I discovered a wonderful portable dog water bowl called Thirsty Milo and thank you to Mark who sent one for a hands-on review, I can tell you what this bowl can do for you and your dog.
What is Thirsty Milo?
When you're out and about with your dog you have a need for fresh water. Our pets drink a lot of water and the puddle on the sidewalk is not the best option. This is even more important when the sun is out as your dog can get dehydrated just like we do. Recently we received a Thirsty Milo dog bowl for a review, it turns out this product comes really handy to keep our dog hydrated.
This bowl is amazing and it can be used in such places as:
– Great for day trips and road trips
– Great for the beach where you need fresh water and not salt or dirty lake water
– Perfect bowl for out on the boat
– Great for camping or long walks and hikes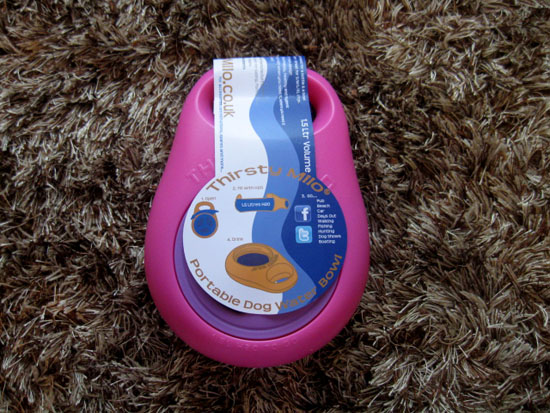 This bowl is perfect for any dog and it can hold up to 1.5 litres of water. It's basically a combination of a bowl and a bottle so you won't need to carry both when you walk your dog. This bowl is easy to use as all you need to do is fill it up and screw the cap on and you're good to go. The bowl is wide so all dogs can enjoy their water directly from the bowl; it will accommodate both small and large dogs, but to be honest here, the size is pretty big for my little Shihtzu dog. I'm impressed with the nice finish of the bowl and the plastic is very sturdy and well formed. Your dog will get a lot of use out of this great bowl. On top there's a screw top lid so just take this off so your dog can drink. There's a nice rubber seal to keep the water from leaking.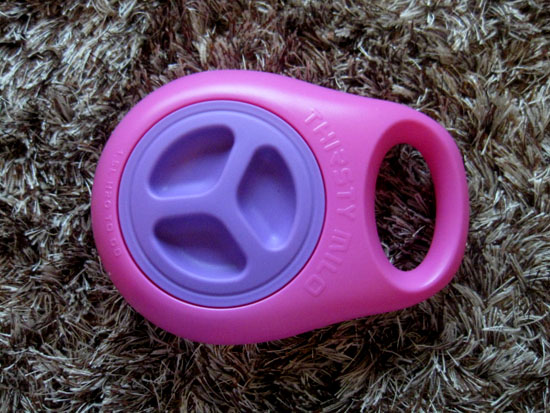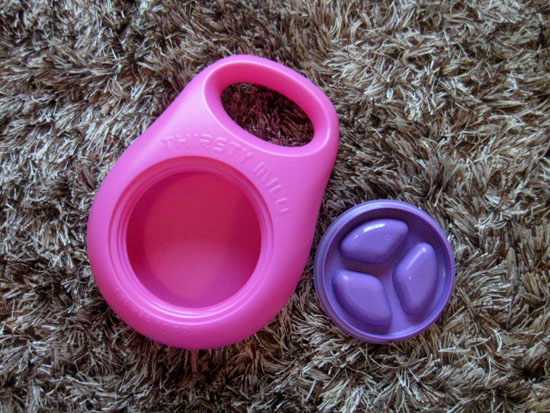 I've experienced many benefits from Thirsty Milo dog bowl:
– It has a great style and it looks amazing. There's a wide range of colors so you can have your own unique bowl for your dog.
– It holds about 1.5 litres of water so this is ideal for longer day trips.
– High portability
– The bowl is very stable and won't move around if your dog bumps into it.
– It is guaranteed for two years which is a nice warranty to have on any item.
– It is easy to fill so you're not fussing with it all the time and it's large enough for any size dog to drink from the bowl with ease.
– Easy to clean (due to the mouth design to prevent splash, you might need to shake this bowl to let all water out) and it will last a long time
Over all I'm very pleased with my Thirsty Milo portable dog water bowl and my dog now has fresh water all the time wherever I happen to be. This is a recommended dog bowl and one you'll enjoy for years to come and so will your four legged friend.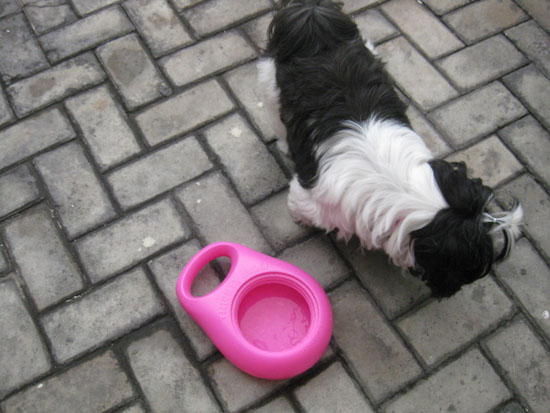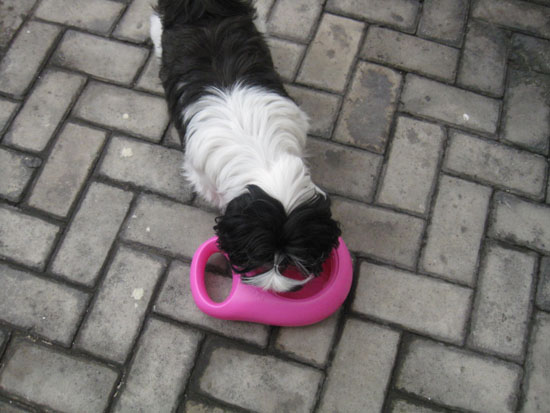 From : ThirstyMilo [Buy it here]
Posts in this website may contain affiliate links. If you purchase a product through an affiliate link, your cost will be the same but Pawfi will automatically receive a small commission. Thank you for supporting us!
Tags:
camping
,
day trips
,
dogs
,
fresh water
,
long walks
,
lot of water
,
nice finish
,
road trips
,
rubber seal
,
Thirsty Milo
,
water bowl
Tweets by @pawfipet
What others are searching for