Browsing articles in "Houses, Beds, and Furniture"
Many people think that Kitty Kat Condo is for outdoor use only, it's usually used to house stray cats. In this way, the cats can come and go as they please. However, we can tell that Kitty Kat Condo works great for indoor and outdoor use. The idea of having a cat's house is to keep your cat warm in winter, well, this one can also keep your cat cool in summer. It measures 26" x 25.3" x 18.5", pretty spacious to house 2 cats, some people feel reluctant to buy this product due to its size when they only have 1 cat. Therefore, it's important to make sure you have the space needed for this unit.
Merry Pet room-with-a-view pet house looks like just ordinary wood pet house except of its balcony. Whoever comes with the idea is a genius, not only your pet would love to lay under the sun on the balcony, it will also get comfortable and warm place during colder weather. This pet house is ideal for indoor or outdoor use because the stable wood can withstands humidity and extreme temperatures, the elevated base and cedar construction keep your pet warm and dry.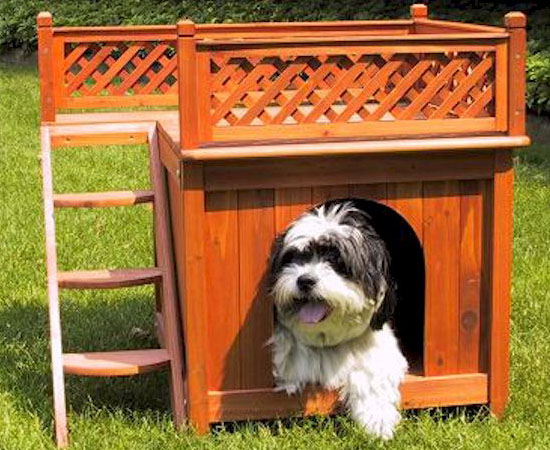 Having a cat as your pet means you need SmartCat Ultimate Scratching Post to let the cat has its full vertically stretch aside from satisfying its scratching instinct. This durable post measures 32-inches high and made with durable sisal that naturally attracts the cat to scratch, you'll be glad to know your furniture is save from those claws, especially if you have multiple cats in the house. Declawing your cat is not an option, please don't do that, it's really cruel! Let your cat retain its claws the way nature intended it to be.
Although this pet bed is created from upcycled vintage suitcase, it looks pretty cozy bed for your furry friend. Suitcase pet bed is hand made by Miles & Aimee from Atomic Attic, this is just a product amongst many great items in that store. They said instead of creating another typically boring pet bed, they wanted to add vintage charm.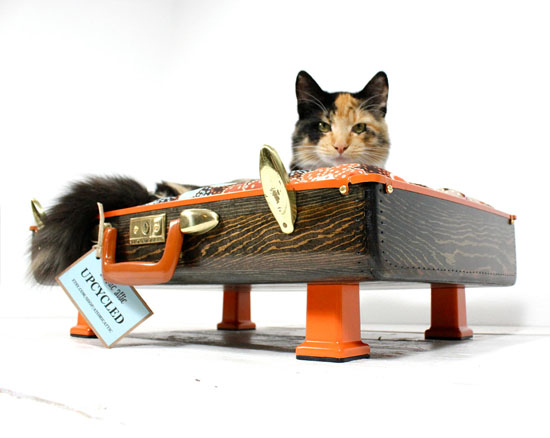 Majestic Bagel Pet Bed looks really adorable with high loft donut style and your dog probably think that the bed is doggy heaven. There are several different sizes available starting from small (24-inch) to extra large (52-inch) where each one is made of the finest materials.
Majestic Bagel pet bed can be considered as luxury pet bed with its heavy duty waterproof 300/600 denier base, bolster of cotton twill and stuffed with premium polyester fiber fil. Your dog or cat will find herself surrounded by a plush bolster, perfect for leaning back against for relaxing long naps, it helps her to feel secure as well. Your dog loves to chew just about anything? Don't worry, this bed is chew resistant.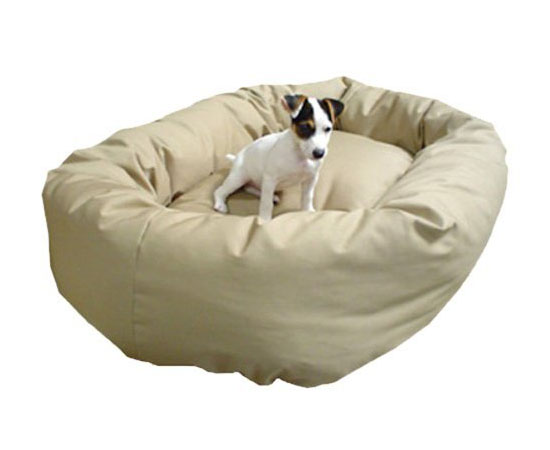 B.Pet Bubble Bed comes with variety of bright colors, a luxury pet bed for your best friend. Each bubble bed is constructed of plexiglass with chromium-plated base completed with cotton-viscose cushion.
PetSafe Heated Wellness Sleeper features the comfortable therapeutic heat and orthopedic foam construction which perfect for every dog with arthritis to sleep on comfortably. It's been designed with cozy terry-lined sleeper and filled with orthopedic foam to provide warmth and comfort. Aside from that, the heat also comes from 12-volt power adapter with detachable chew-resistant cord.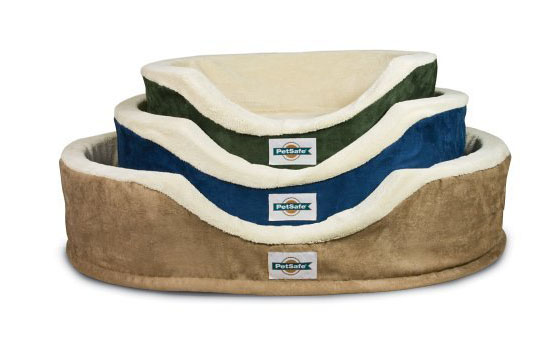 Merry Pet cat washroom or night stand pet house is multi-functional pet furniture that looks beautiful with any room décor. It's very practical, you can place it next to your bed or in the bathroom or in the kitchen near the cat's water bowl. Each product has been designed with clean lines, elegant look wainscoting paneling details, a stainless steel door knob and a towel bar attached on the side.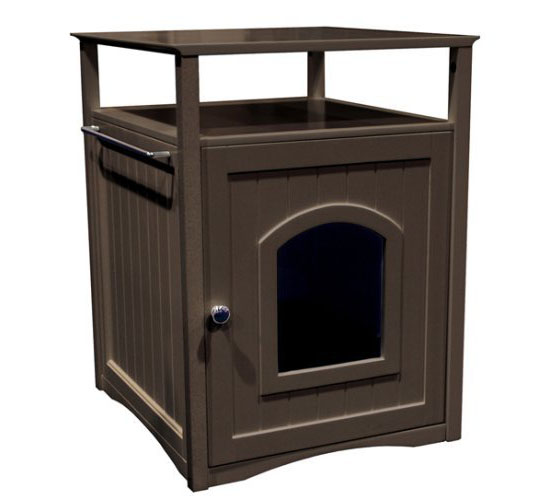 Petmate Pet Steps (29530) is a carpeted pet steps for small sized dogs or cats. I always take my little furry friend to sleep on my bed, however, she barks every morning giving me a hint she wants to get down. Having these pet steps allow my dog to go down by herself without waking me up. Each step is carpeted to prevent accidental slip, perfect for aging dogs too. You can place it near raised platform such as couch or bed; it helps to reduce your dog's stress from having to jump on and off all the time. This lightweight product has been designed to fit most of sofas or beds, it comes in durable one-piece construction, no assembly required.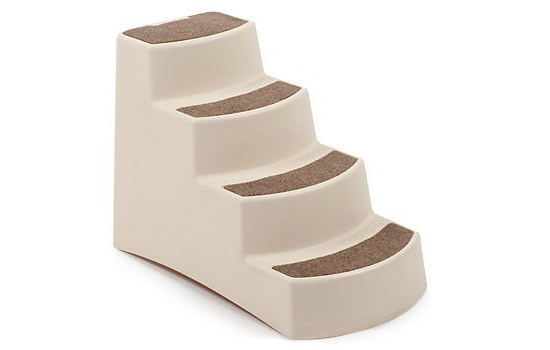 Petmate Pet Steps product is made in U.S.A with product dimension of 29 x 15.5 x 20 inches and weight only 3 pounds (29530). There are many pet step products out there, we suggest that you pay attention to its dimension since you need to make sure the product has the perfect height. We read there are reviewers complain that the product being too high or too low, however there are many more say this product has the perfect height to reach higher surfaces for their dogs to use. Now you know why we suggest you to pay attention to the product's dimension.
One issue is pointed out by many customers since this product is made from plastic. The foot base slides on a hardwood floor. To prevent this from happening, you can use a couple of strips of masking tape for the bottom edges, it fixes the problem. Masking tape is strong enough to hold it steady.
For some dogs, you need to train them to get used to using these steps. It takes regular training to get them on and off higher surface using it, some dogs just don't like new object in their territory. Petmate Pet Steps use 25-percent recycled materials.
Tweets by @pawfipet