Browsing articles tagged with " cat furniture"
Spoil your cute feline friend with this Jumbl Oversized Cat House and Cat Scratcher Station. It's not a secret that cats love cardboard, well, how about giving them a giant cardboard that functions as a house as well as scratcher station?
This jumbo cat house serves as welcoming shelter for your cats, this duofold cardboard is 90% made out of post consumer recycled materials where multilayer pressed cardboard construction provides sturdy structure as well as lightness. It's a nice private quarters for your cats to sleep and play, they can relax and feel safe inside this spacious cat house.
Cat scratching furniture come in different variety and this one comes with a nice place for your cat to sleep on, SkratchKabin. Designed specifically for indoor use, this cat furniture offers your cat a perfect spot to satisfy its natural instinct to scratch on curved surface and a nice bed to relax. Cat scratching furniture is a great way to keep your cat away from your precious sofas and furniture, no more claw damage. The innovative design attracts your cat just as you place it on the floor, your cat will go crazy over it, even as a bed (washable KatKushion), it offers warm, insulated, and cozy room for sleeping, relaxing or maybe just stretching.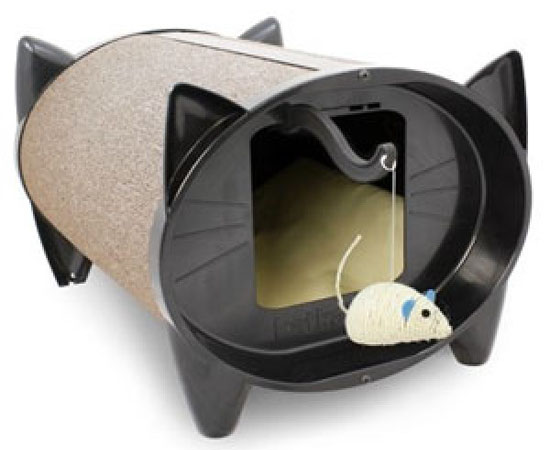 PetFusion Cat Scratcher Lounge is a modern furniture piece dedicated to make your cat happy and entertained. How? Well, this furniture is not only a lounge but also a scratching post, your feline friend will always come back for more. This furniture falls into the category of eco-friendly product as it is made of recyclable corrugated cardboard, the curved innovative design provides an easy way for your cat to scratch and take some rest comfortably. If your cat enjoys scratching as well as lounging, you should purchase this furniture piece as a gift for your best feline friend.
Tweets by @pawfipet
Recent Searches