Browsing articles tagged with " cat"
Kitty Cactus Scratch Post with Pom Pom is a great scratching post instead of your precious furniture. Entice your cat with cat nip, this durable and attractive scratch post can handle a rough play, both of you and your cat will love it. It satisfies your cat natural instinct to scratch, available in a wide variety of styles and sizes to fit your cat's height and your budget as well. This model measures 10-1/2-inch width by 11-inch depth by 16-inch height, it's ideal to keep your kitty active for hours, a great way to make your cat exercise. The post is covered with long lasting carpet and with its durable construction, it lasts for years.
Where to buy Kitty Cactus Scratch Post with Pom Pom?
– GRPet
– Amazon
– Newegg
This Feliway Plug-In Diffuser comes with 48 milliliters bottle to help your cat deal with stress. When you adopt a cat from completely different environment, sometimes, the cat just can't cope with its new environment. This state of mind can lead to cry all night, vomit, fear and any other medical or physiological issues. Feliway emits cat's natural pheromones to help your cat feel relax, these pheromones are usually used by cats to mark their territory as secure or safe.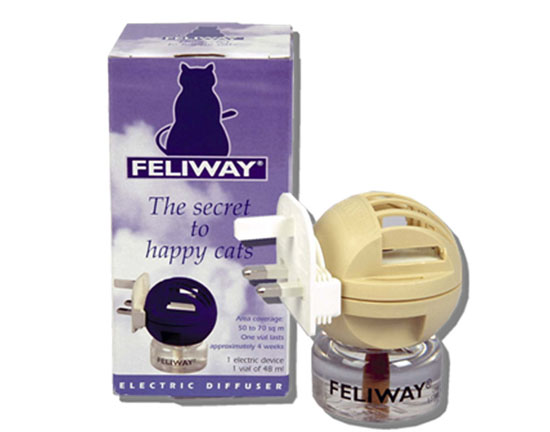 K&H Kitty Sill Deluxe Cat Bed offers attractive print and easy installation bed with two models: zip off bolster or zip off hood. Yes, you probably recognize this popular Kitty Sill cat bed which has been developed to the next level with both hooded and bolstered kitty sills. With this bed, your cat will enjoy the view from the window while relaxing or enjoy the warmth of the sun in the morning. It is said that this bed is sturdy enough to hold even a big cat. The hood is also covered in cute kitty print while the inside surface is lined with soft velvety microfleece to provide optimum comfort to your feline friend.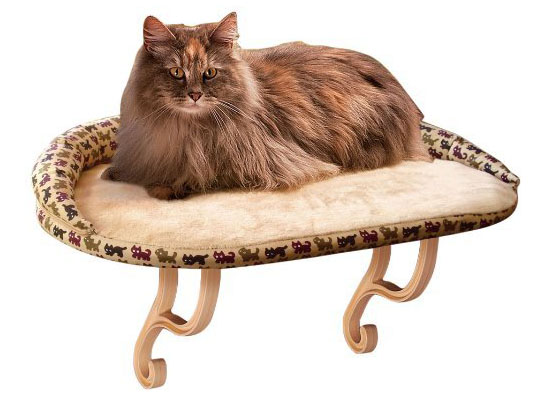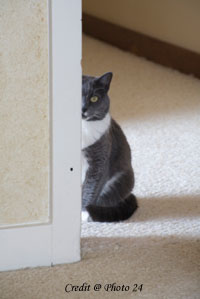 Life is full of challenges and nothing could be more challenging than fixing the destination for your cat's litter at a place, yes, in this article, we're going to discuss about How to Stop Cat from Urinating on Carpet. The most common, but undesirable place where cat often does urine, is your carpet. It may occur due to a wrong habit or ill health. The foremost thing, which you need to do, is to take them to a vet for a check up to top him for doing pee in your most favorite carpet. You have to be sure that his habit of peeing on the carpet is not guided by any medical problem, which is most common among male member of this section. It can be harmful for them as there may be a blockage created in his urethra part. It can be life killing too. It can be prohibited by taking him to vet at right time.
If you ask your vet how to stop cat from urinating on carpet, well, the most common reply from vet is to ask question whether an adequate amount of fresh water is supplied to your cat or not. Alike human, animals also require the proper supply of fluids in order to run their digestive system properly. Doing pee on the carpet could be a media by which he is trying to dictate that something is wrong with him. Never give a close ear to all this and try to help your pet as and when required. Cats are often described as a clean animal and are not in a practice of doing pee at abnormal places. Under any kind of normal scenario, cats use their litter box.
When it's flea season, protect your cat from those blood suckers with Bayer Advantage II Flea Control for Cats. If Frontline doesn't work for you, you might be interested in this formula as this flea control is also endorsed by many users. Some cats can be very allergic to flea bites, they can be really miserable until you find the solution. The formula in this medicine can kill adult fleas, larvae as well as eggs, it's waterproof which means after applying Advantage to your cat, wait for about 3 days before giving your cat a bath, the treatment will still last for about 1 month.
Friskies cat food classic pate is delicious tasty meal for your cats, this one is a pack of thirty two cans with 4-flavor seafood variety pack: mariner's catch (8-cans), ocean whitefish and tuna (8-cans), salmon dinner (8-cans) and sea captain's choice (8-cans). The moment you open this can, your cat will notice tempting aromas, once your cat tastes it, the irresistible textures will make him or her craving for more. This product is a great part as a balanced diet to keep your cat healthy.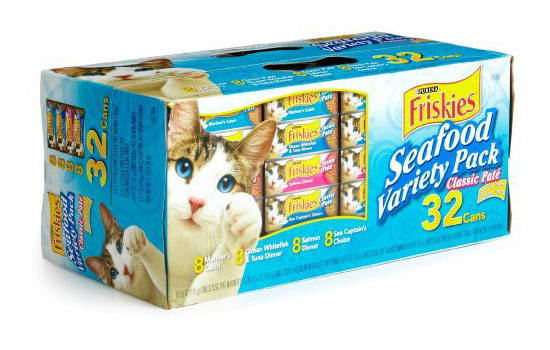 This cardboard is the perfect alternative for your cat to scratch on besides your beautiful furniture. Bergan Turbo Scratcher cat toy is a safe and affordable toy to keep your cat entertained while at the same time you'll be glad that your cat is no longer interested in the furniture. This cat toy comes with catnip and ball, simply place the ball in circular track, your cat will be busy playing with it for hours, watch as your cute cat bath the ball around and around. Measures 16" in diameter, the scratch pad is replaceable, hence, you can replace it anytime when you feel the cardboard pad is no longer decent for your cat's paws to scratch on.
Grooming your cat is an act of kindness, but if you don't have the proper tool to do it, the process could end with a horror story. One of the grooming processes is trimming your cat's claws, this is where Ultimate Touch Cat Claw Clipper comes in handy. This tool is recommended by many professional groomers because of its safety and dependability. The stainless steel blade offers quick and easy nail clipping, save you from the horror story. Another tool that we'd like to recommend is Safari self-cleaning slicker brush, this brush removes dead hair, mats and tangles easily.
The quality of this clipper is superb, there are many happy campers agree on this. One of great features is the 3-year guarantee, yes, 3-year not just 1-year, awesome, isn't it? Most cats (well all cats actually) are not a fan of getting her nails trimmed but with the help from Ultimate Touch Cat Claw Clipper, your cat's nails will be clipped perfectly, as in nice clean cut.
Imperial Cat Animal Scratch 'n Shapes collection is a series of unique and adorable cat scratcher as well as a relaxing furniture piece. The surface of this product is rough and guaranteed to please your cat's claws. If you are a green conscious pet owner, this product is perfect for you as it is comprised of 30% minimum recycled materials and 100% recyclable. You can provide a good furniture piece without having to harm the environment. This product comes with a bag of certified organic catnip and each one is made in USA.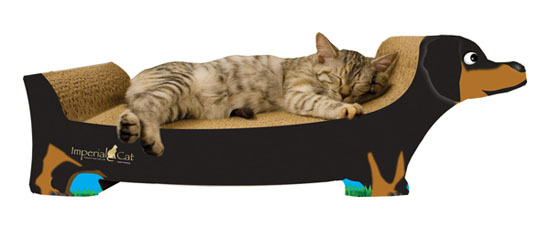 PetFusion Cat Scratcher Lounge is a modern furniture piece dedicated to make your cat happy and entertained. How? Well, this furniture is not only a lounge but also a scratching post, your feline friend will always come back for more. This furniture falls into the category of eco-friendly product as it is made of recyclable corrugated cardboard, the curved innovative design provides an easy way for your cat to scratch and take some rest comfortably. If your cat enjoys scratching as well as lounging, you should purchase this furniture piece as a gift for your best feline friend.
Tweets by @pawfipet