PetSafe Wireless Pet Containment System (PIF-300) is an ideal solution if you want to let your dog running around the yard without having to worry that he might jump onto the street. This wireless containment system has been proven to be really effective to keep your dog in certain area, invisible boundary that surround your house. It utilizes radio frequency to detect if your dog is about to get lost. This system works pets for pet weighing 8 pounds and more, you can setup the system to safely contain your furry friend inside the area of your choice
How it works?
First of all, you need to plug in the transmitter and it will automatically emit a radio signal with adjustable range up to 90-feet of its surrounding. Since there's no need for complicated installation or wire burying, we believe, you can do full setup in less than an hour, pretty simple and easy.
Once you've set everything up, you need to begin the training. Put the receiver collar on your dog and adjust it to ensure the contact point touches the neck. Please only use this unit to 6-months old dogs and older, you might traumatize your dog if you use it when he's still a puppy. Even if you don't have a clue how to do the training, don't worry, this system comes with a full training manual. CLICK HERE to read more other customers' experiences in training their dog to use the system.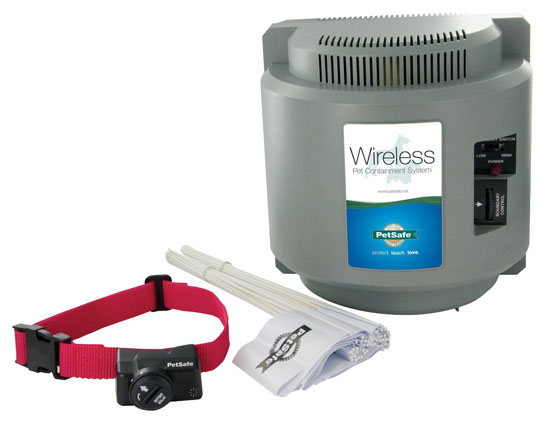 Now, once you setup the zone and activate the collar, your dog will hear a warning beep to alarm him that he's about to leave his safe zone. If your dog kept on going, there would be a static correction delivered to contact point of his collar to make them return to the safe area.
PetSafe Wireless Pet Containment System (PIF-300) consists of wall-mounted transmitter, receiver collar, 2 batteries for collar, one ac adapter that you can use for the transmitter, boundary flags, extra collar probes, and of course the training manual.
In summary, these are several points that you can use to consider purchasing this device:
– Pretty wide circular range, it can cover up to 180-feet in diameter or ½ acre. Unless your backyard is even wider, we consider this device would be sufficient
– High portability. This means you can use the same device when you traveling or camping with your best furry pal.
– 5 level corrections
– Waterproof receiver collar
– Subtle warning beep to alarm your dog when he's about to leave his safe zone
– Low battery indicator so that you'll never forget to replace the battery
– Easy installation
Here are additional details that you can use as reference when you compare this unit with other system:
The transmitter dimensions are 9"(H) x 9"(W) x 8.5"(D), it has 18 kHz frequency with fuse type of 250 volt ½ amp (inside transmitter). You can find the on/off switch on the left side. It features round shape with light gray coloring.
The receiver collar dimensions are 1"(H) x 2"(W) x 1"(D) and is pretty light weight (2.5 ounces). It utilizes 6-volt RFA-67 battery with low battery indicator, pay attention when the light flashes for every 5 seconds, this is your clue it's time to replace the battery. It's waterproof, so when it rains, your dog would still be protected.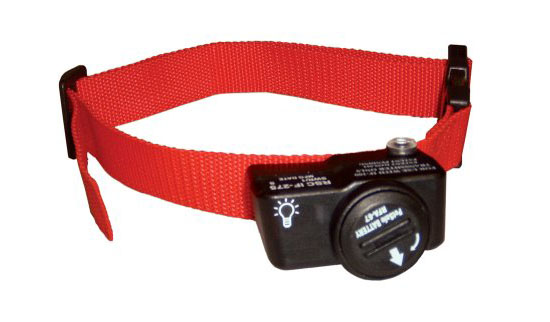 The Negative Reviews
We've found that some customers encounter minor issue with the receiver collar. They mentioned that the collar didn't work as it's supposed to, but you can try to contact the customer support to get further information. Most of the time, this is because some metallic object undergrounds that interfere with the radio signal, it can be solved by adjusting the transmitter power. Also, if you live in an old house like pre 60's, usually there's a metal lath in the walls, thus preventing this containment system to work well.
The Positive Reviews
Well, you'll find plenty positive reviews about PetSafe Wireless Pet Containment System (PIF-300). As we have mentioned above, it's easy to install and use, you can even carry the system when you traveling with your dog to give him the same freedom and safety. The training material comes really hand for anyone who never deals with the system, most dogs quickly learn on how far they can go, it's a great alternative for expensive in-ground systems.
All in all, we highly recommend PetSafe Wireless Pet Containment System (PIF-300), unless you live in old house or building which usually has metal lath inside the walls, because it will prevent this device to work perfectly. This device is a great containment system especially when you have just moved from old environment where your dog can run freely anywhere to new one where you just have to keep your dog near the house.
CLICK HERE to checkout real experience from many customers, at the moment we're writing this review, this containment system is offered with 30% discount.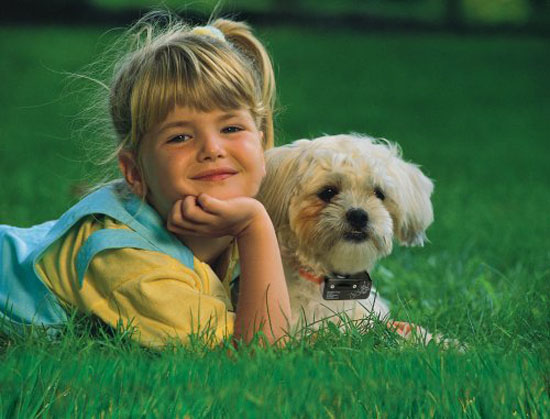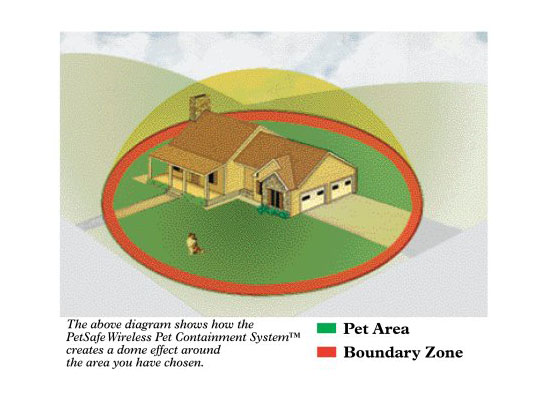 Posts in this website may contain affiliate links. If you purchase a product through an affiliate link, your cost will be the same but Pawfi will automatically receive a small commission. Thank you for supporting us!
Tweets by @pawfipet
What others are searching for