Browsing articles tagged with " clue"
PetSafe Wireless Pet Containment System (PIF-300) is an ideal solution if you want to let your dog running around the yard without having to worry that he might jump onto the street. This wireless containment system has been proven to be really effective to keep your dog in certain area, invisible boundary that surround your house. It utilizes radio frequency to detect if your dog is about to get lost. This system works pets for pet weighing 8 pounds and more, you can setup the system to safely contain your furry friend inside the area of your choice
How it works?
First of all, you need to plug in the transmitter and it will automatically emit a radio signal with adjustable range up to 90-feet of its surrounding. Since there's no need for complicated installation or wire burying, we believe, you can do full setup in less than an hour, pretty simple and easy.
Protect your furry friend's paws from harsh surfaces with Musher's Secret. During winter, salt and snow can hurt dog's paws, by applying this wax on your dog's pads and between toes, you protect your dog's paws from sand, hot pavement, ice or salt. It's perfect for dogs that usually have outdoor activity on any weather, simply apply this wax-based cream and wait for like 15 seconds to dry, this formula will form some kind of shield to protect the paws. The formula used inside Musher's Secret is non-toxic, non-staining, and non-allergenic which can be used on weekly basis, it prevents any burning, drying or cracking, the vitamin E inside this formula helps in healing wounds.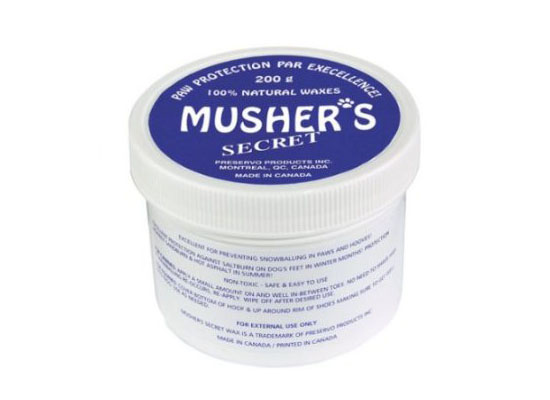 Tweets by @pawfipet