Browsing articles in "Dogs"
The Petrodex dental chews are specially formulated and designed to reduce plaque and control tartar of your dogs. It's available in different sizes for small to large sized dogs. Dogs love chewable snacks, this product is no different. When your dog's saliva touches this chew, Petrodex releases special enzymes which activate the anti-bacterial system in an instant.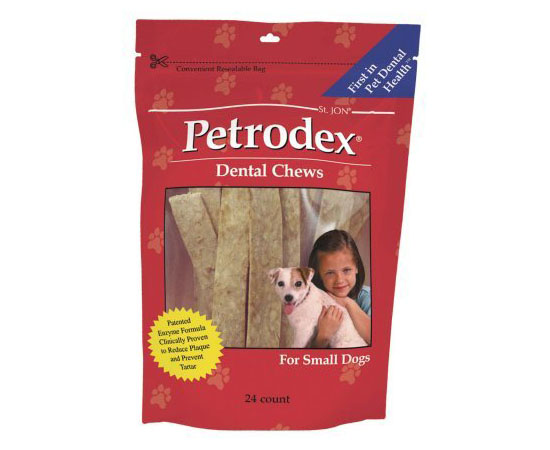 Modern pet owners who travel a lot with their pet should have Sleepypod Atom modern pet carrier. It's been designed for everyday living and features consistent innovative design which Sleepypod has been very well known of. The inspiration of this pet carrier came from the existing multiple-award winning Sleepypod Air design which then applied to the smaller-sized Sleepypod Atom. Everything about this bag meets major airline carry-on pet regulations.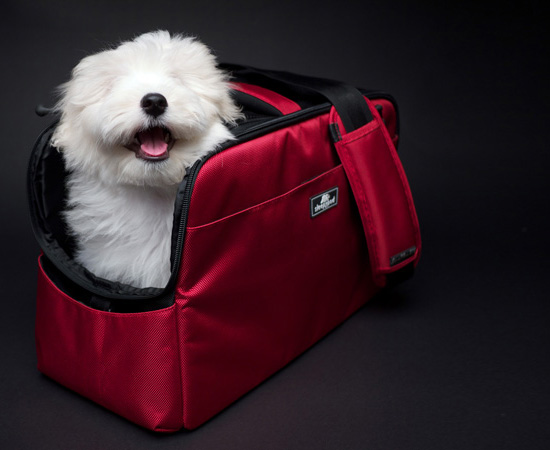 Hyper dog ball launcher makes playing Fetch with your dog is more fun. If you used to hate playing Fetch with your dog because it hurts your back from bending down to take the ball or your shoulder when throwing the ball, you really should have this toy. All you need to do is 3 simple tasks: pull, shoot, and scoop. It's a hands-free game of fetch with your best pal. Take your dog in the nearest park and start testing this toy, no more dirty hands, just pull the ball and watch it fly. This ball launcher uses tennis ball that you can launch up to 220 feet in any direction (don't aim at difficult locations or your dog won't be able to get the ball). When your dog comes back and returns the ball to you, just scoop it up with the launcher.
Paul Frank modern dog bed collection is not just another boring plain pet bed. It's stylish pet bed without sacrificing the comfort of your best furry friend. Personally we like the pink south of the border pet bed, not just the color, but also the characters printed on this bed are adorable. Paul Frank also offers Green Julius pet bed and Blue Julius pet bed. These eco-friendly beds are filled with recycled plastic bottles and designed with non-slip bottom. It's really easy to clean since the cover is removable and completely washable.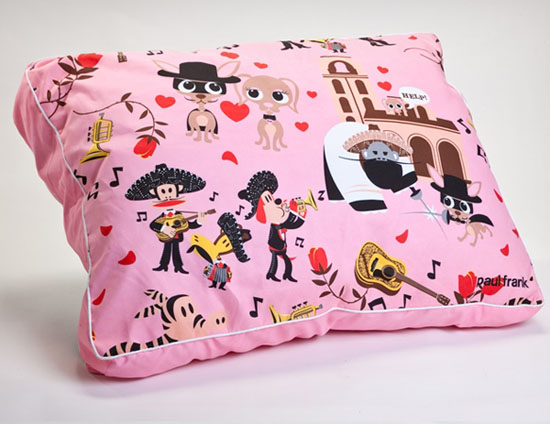 Precision Pet Soft Side Play Pen provides safety while still gives the freedom for your pet to move around. You know that pets are not supposed to be restricted no matter what. Walking, running, playing are great activities to keep your pet happy and healthy. However, most owners don't feel comfortable to let their pets run around during trip or in unfamiliar places. This is where a playpen comes in handy.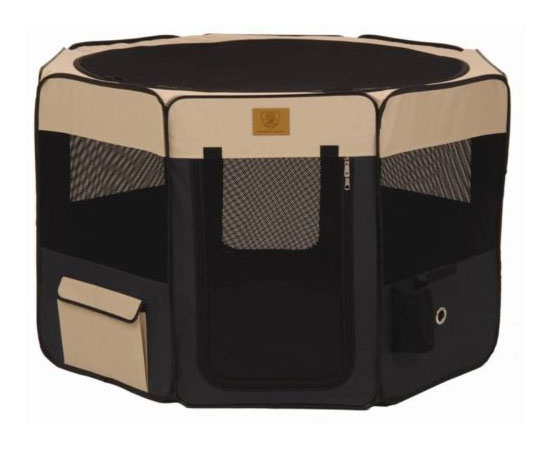 Innotek BC-50B Bark Collar helps you to train your dog to stop that annoying barking. This device has been designed to stop bad behavior of your dog immediately, you'll notice the difference not too long after using this unit. In fact, you feel like you need a help, you can just call the free training hotline where they'll be happily to assist you through any challenges.
Tweets by @pawfipet