Browsing articles in "Dogs"
Having a dog is wonderful and when your dog is about to give birth, it can be a great time as well. Even though you don't play pretty important role in delivering those puppies, you should still care and understand when it's time for your dog to go into labor so that you can help your dog to prepare everything. It's an exciting time but it can also give you lots of worries, especially when you don't know when the labor process will happen. In this article, we'd like to provide you with essential information, signs when your dog will give birth or into labor, some basic information, and what you need to prepare.
Some basic information that you need to know is how long your dog's been pregnant, take her to vet on regular basis to monitor the pregnancy. You should know that dogs are pregnant at around 58 to 68 days, but 63 days are usually the average of delivery date. Unfortunately, most people don't exactly know when their dog mated, because the process can be accidental, but usually as dog owner, you can make some predictions. When this happens, you should look for signs of labor.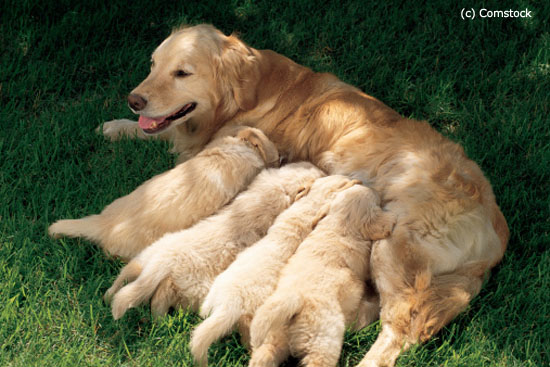 There are certain things that you need to prepare, so that when the labor process is happening, you have all items you need at one place:
1. Comfortable Blanket
2. Towels (yes, more than 1)
3. Thermometer
4. Washcloth
5. Cardboard box
There are few signs that you need to pay attention to recognize that your dog is about to give birth:
Continue reading »
Based in Colorado, USA, Bixbi Pet has made one of best food nutrition for your pet, this one is Organic Pet Superfood JOINTS. This superfood offers premium supplement that promotes healthy joints, it's important to prevent arthritis or sore joints, which usually occur in older pets. You can drastically reduce the chance of your pet to suffer from those problems by giving them supplements as preventative. The formula in this product is packed with natural antioxidants, it features unique medicinal mushroom formula that fights free radical cell damage that is usually caused by age, exercise, and stress. The company grows their own mushrooms in laboratory conditions, so, it's safe to say that the mushrooms are 100% USA made, you would also be happy to know that they are USDA certified organic packed with high polysaccharide counts and tons of nutrition.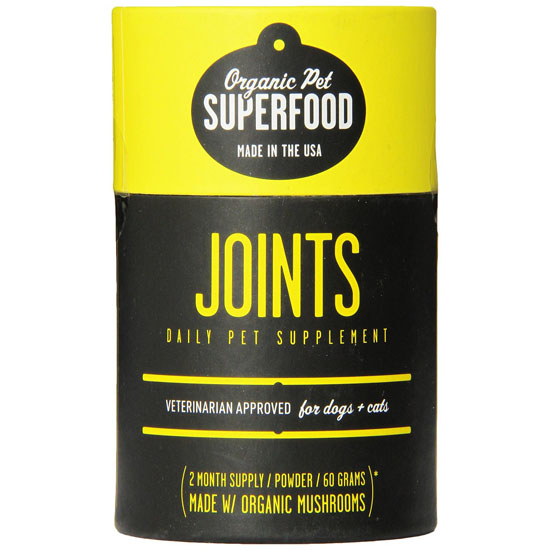 This is latest model of OxGord Pet Double Foldable Stroller (2016), a perfect carriage for dogs or cats. OxGord is a trusted brand named and has been rated as great company by many customers when it comes to pet supplies. Take your pet outside, even when they might not be able to walk due to old age or in recovery, they can still enjoy outdoor environment. Don't leave your dog at home, this stroller is perfect to carry up to 2 dogs or cats, it is safe, durable, and comfortable for both you and your pet. I usually use my stroller to take my small dog to the local market, it's a nice way to keep the dog safe as well as prevent other people getting annoyed, most people don't like dogs here.
We recommend this stroller because of its sturdy quality, it features multiple mesh windows for great breathability while protecting your pet from insects. You can see from the image, inside, it's pretty spacious, you can also keep some toys and snacks for your dog, the undercarriage is also pretty large that you can keep your groceries there. This unit can accommodate a maximum weight of 55lb.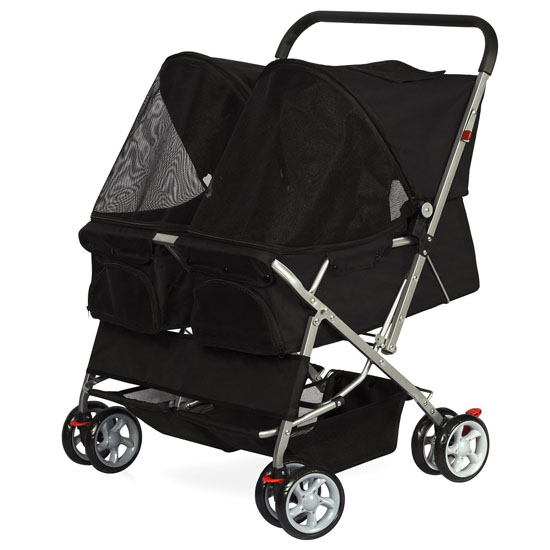 Made in USA, you can bath your small dog easier using this Booster Bath Kit. Especially designed to keep your dog comfortable while enjoying his/her bathing time, this model is perfect for breed sizes such as Pomeranian, Scottish terrier, welsh corgi, jack Russell, beagle, and other breeds in similar size. The bathtub can accommodate up to 75-pound weight.
Booster Bath Kit features ¼-inch thick legs, made from 100% virgin UV stabilized poly propylene to ensure great durability and years of dependable use. The bath area offers 360-degree access for easy bathing as well as drying.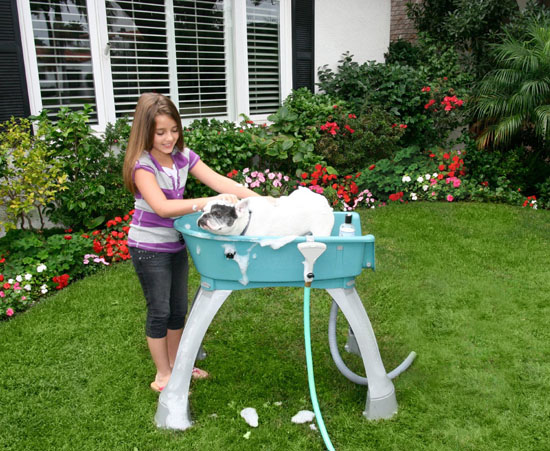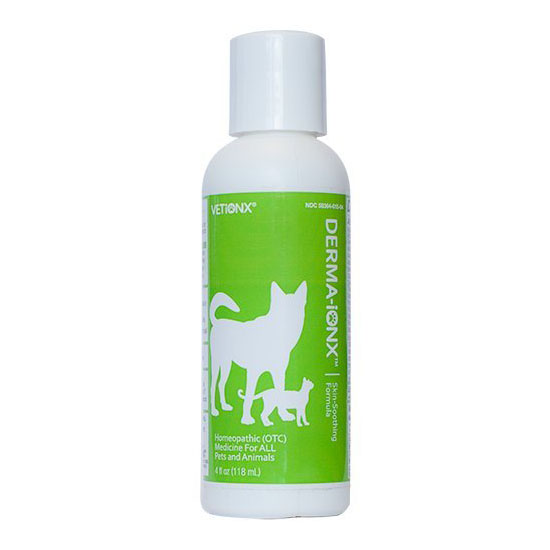 We'd like to provide you with VETiONX Derma-IonX pet skin care review, this all natural formula works amazing to take care your dog and cat itchy skin. Pet skin irritation isn't a problem not only for the pets but also the owners. If left untreated, it becomes worse over time, VETiONX Derma-IonX is a good medicine to deal with it, based on many happy pet owners, this formula just works. It's a homeopathic liquid medicine that has been used by many pet owners to overcome many symptoms of pet's skin irritation. The pet only needs to drink it from a bowl as simple as drinking water. Does your dog or cat need it? The fact is, the irritation can turn out to be worse if it's ignored. We also believe that your pet is a part of the family, you don't want to see your pet feels uncomfortable due to skin problems. This skin care formula is FDA approved, so it will be safe for the animals.
Controlling odor when your house is full with pets can be challenging, you should try installing CritterZone Air Purifier to eliminate those nasty odors. CritterZone Air Naturalizer is pretty powerful unit, filterless and chemical free, the natural process eliminates bacteria, odors, and other pollutants(e-coli, salmonella, mildew, mold, and many more).
Once this unit turns on, it safely and naturally kills germs in the air, not just that, it also provides protection for the surface to prevent any germ and mold growth. Due to its compact size, this unit is highly portable, even perfect for vehicle (use car adapter). It is pretty powerful unit, unlike other air purifier that only covers around 50 to 150 sq. ft., this unit can cover an area up to 800 square feet, it can save your hard earned money. There are 3 settings that you can choose to control the amount of natural charged flow to clean the room or vehicle, it cleans surfaces and even in fabrics. It takes less than 3-watts of energy, CritterZone cleans your air 24/7 for less than a penny/day, it sounds nice, heh?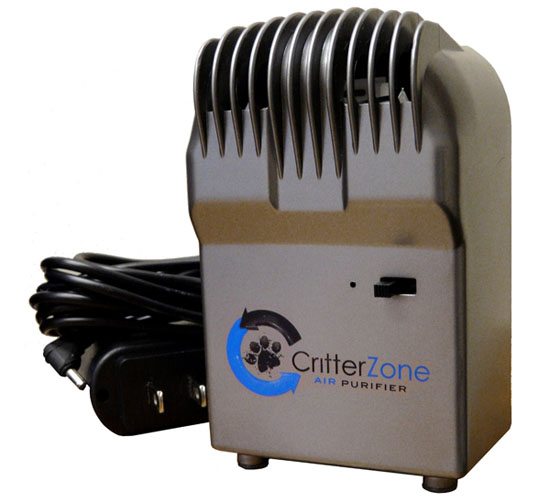 Green conscious dog owners prefer to use eco-friendly product for their dog as well, we think On-the-Go Fold Up Dog Bowl and Pouch would be a perfect fit. This product is made from 100% recycled plastic, a green product for your pet-friendly life. Carry this pouch when you traveling with your pet, it's a nice product on-the-go that consists of 2 travel dog bowls. You can use one bowl for pet food and the other one for water, the waterproof lining prevent spills. Everything is constructed from 100-percet certified recycled plastics. Available in 2 sizes and 3 colors, it's also a great gift for any dog lover.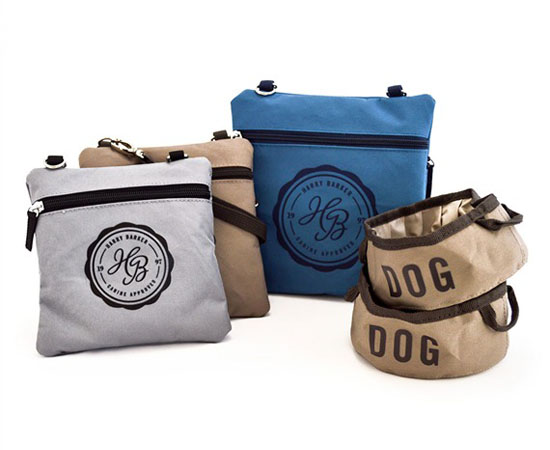 Making your own dog treats is the perfect way to ensure your dog only gets the best ingredients. Bow Wow Bistro Gourmet Dog Treat Maker can help you with that, it features non-stick coated baking plates with latching handle, and non-skid rubber feet. It's a nice way to keep on making treats without having to use the oven, it's more efficient and energy saver this way, you can even get bone-shaped dough cutter within each purchase.
Test your recipe and bake the first batch of bones, you'll notice they will be crunchy and your dog would love it. You'll get to make 10 small bones within each cooking batch, it's up to you how many treats you want to make. Just in case you've never made dog treats before, simply follow the included recipe, don't add more liquid than instructed, you don't want the dog biscuits end up a bit soft. There are many free recipes on the internet, you can try to google them to find grain-free recipe if your dog had allergy. One of great recipe books we'd like to recommend is Three Dog Bakery Cookbook, it helps you to bake all natural treats for your dog.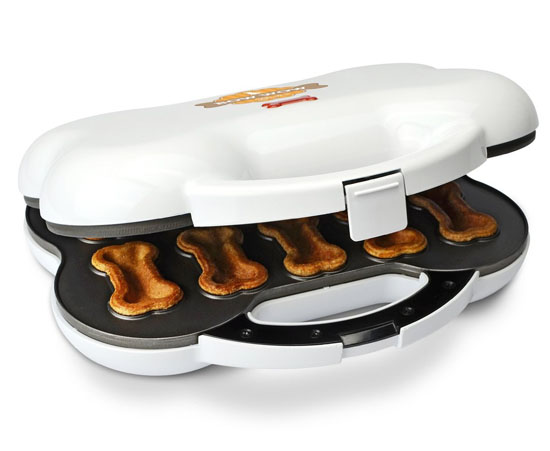 Keep your dog's teeth healthy by giving them Paragon Whimzees Toothbrush Star Dental Treat. It's available in different sizes for different size of dogs, a nice flavorful dog treat in the shape of toothbrush, pretty cool, your dog would love it. Each treat is potato based with no wheat and gluten free, totally edible to help control plaque. The texture is nice and chewy, dogs love it, aside from reducing plaque on the dog's teeth, the treat also freshen your dog's breath.
Just because dog can't use toothbrush doesn't mean dental health is not important for them. Whimzees dental treat makes it easy for you to maintain dog's teeth, it is low fat with high fiber, highly digestible, in fact, your dog's poop might become regular with good, solid shape. We've read many customer reviews that this treat can do great for dog's digestive systems.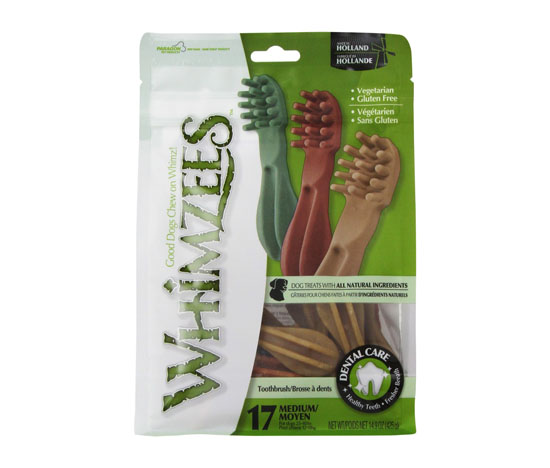 Cat Study House TheGiant is a unique cat house constructed with bamboo and canvas cloth. This structure offers a private space for your feline friend, an ordinary bamboo structure connected by acrylic and copper joints. The canvas cloth is washable, making it easy to clean. You can use this cool tent not only for cats but also dogs, it's a nice space for your pet to rest. Due to the material, this pet house is very light, making it easy to carry around wherever you go.
Tweets by @pawfipet