Browsing articles in "Dogs"
The Dog Van, it's a unique van built by This Moving House for a client that has two canine companions. This van is designed with careful consideration that it would also travel with two dogs because the client would regularly attend dog shows. It is very important the van's design also includes space for two dogs, aside from having a kitchen, a fixed bed, a guest bed, three belted seats that can swivel to face the rear.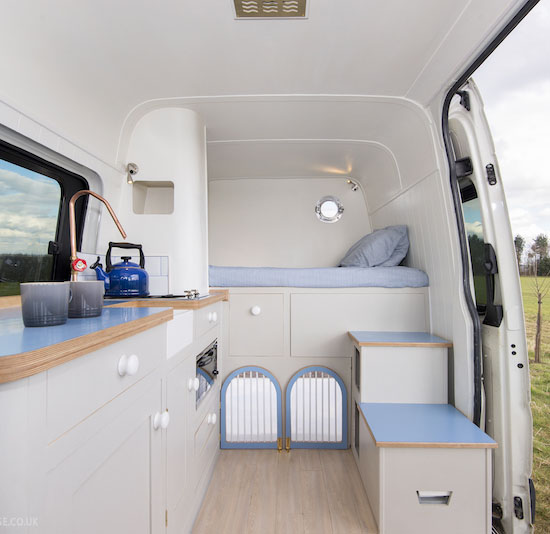 One of fundamental pet trainings is crate training, it's a method to train your pet that they do have a special space to sleep, relax, or feel safe. It takes advantage of dog's natural instinct as a den animal. Unfortunately most crates nowadays are made of metal, heavy, hard to collapse, and look like a jail. PAWD offers something much better, a modern home for your pet, it is light weight, easy to collapse, and safe.
You can train your pet to make PAWD as their cozy space, the design also integrates beautifully with your modern home.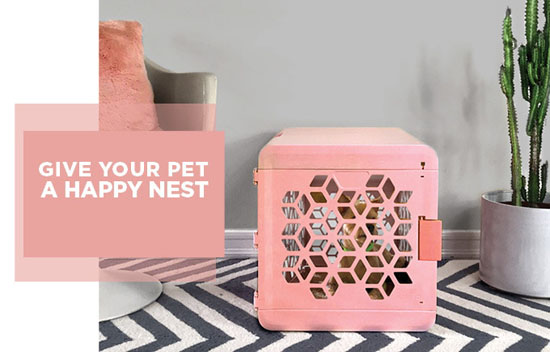 Betsy Ultra Plush Deluxe Ortho Pet Bed is an ultra plush orthopedic bed for your dog or cat. The mattress is not just another mattress, it is designed with a solid slab of convoluted foam. The cover is zippered for easy removal, so don't worry when it's laundry day, simply take off the cover for laundering. The bottom part is water resistant, but please remember that this product is not chew-resistant.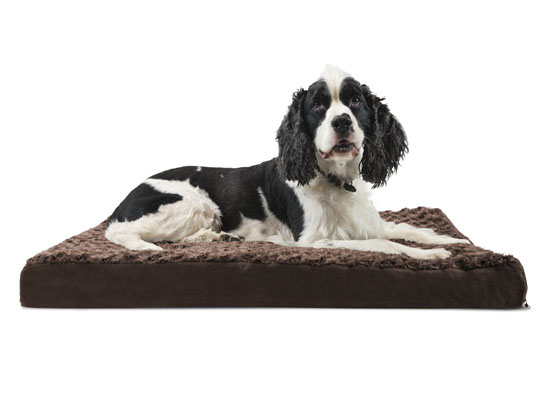 Dress your best friend in a cool, Blue Denim Dog Jacket. This nice jeans jacket is designed by Pablo & Co. boutique, each one is handmade with attention to details. Walk your dog out in style, this denim vest with brass fitting accessories will make your dog looking cute and attractive. This jacket is designed for variety dog sizes, please measure your dog correctly so that you can order the right size.
This minimalist dog house from Bad Marlon features unique angular structures. It's called Deuville, the design features ventilated roof with elongated window, the overall design pays good attention to make sure that your dog gets cozy and comfy resting space. Even though it is good for outdoor, please remember that the roof is ventilated, therefore, when the rain comes, you need to keep this unit inside the house.
Your dog would enjoy Deuville, they will be greeted with the warmth of morning sun and refreshing peaceful night.
This Christmas, you can give your sweet companion cool bandanas from Boots and Arrow. These series of bandanas are colorful with vintage style that features unique detailing. Each bandana is locally sourced, it is also designed to be reversible, perfect for neck up to 18-inch. Boots and Arrow has been known for its passion for rescue animals, they have been more than 17 years in the design industry and spend as much time rescuing dogs. All products from this company are representation of good combination between love for design and animals, you can find series of cool products for your dogs.
Our one-of-a-kind dog bandanas were created for the pooch who loves to accessorize. Crafted of locally sourced vintage bandanas, each style features custom-designed screen-printing and unique detailing. All bandanas are reversible and fit up to an 18" neck.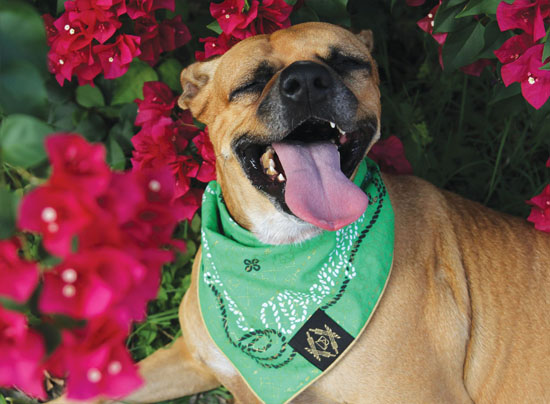 Anxiety and over excitement can be an issue to some dogs, the proven calming method would be giving your dog a comfortable constant and gentle pressure, that's why you need ThunderShirt Classic Dog Anxiety Jacket. By giving acupressure and maintained pressure to your dog's body, it helps to relieve stress and lessen fears in dogs.
We have featured this anxiety wrap sometime ago, this is the updated model to make sure that your dog gets the best of pressure wraps on the market. This product helps to eliminate five major conditions: hyperactivity, anxiety, fear, insecurity, and shyness, these are major conditions that cause unwanted behaviors in dogs.
Found My Animal Waxed Cotton Vest is a stylish apparel to keep your dog warm in colder weather. This is the latest FOUND vest collection, specially handcrafted from best USA sourced waxed cotton brown canvas for the outer part with red and black buffalo plaid wool lining, the hood features cozy olive drab cotton. This vest is ideal for different kinds of dogs, from small sized dog such as yorkies and chihuahas to large sized dogs such as spaniels. This stylish dog vest is available from sizes of 11-inch, 18.5-inch, and 20-inch length. You can also let your dog carry their own treats, there's a cute side pouch with solid brass zipper and grommet, the solid brass snaps are nice for an adjustable fit.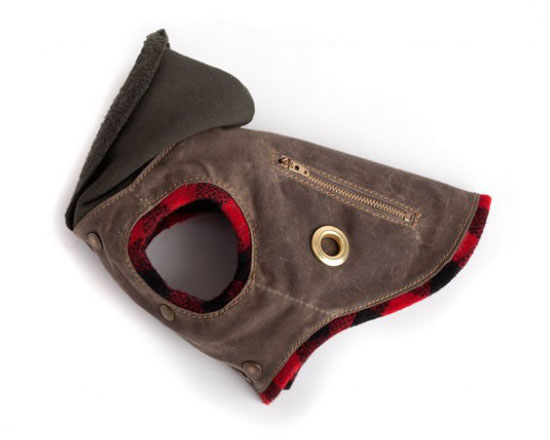 From : Petswag
Designed and crafted in Italy, Hand-Painted Greyhound Collar is a work of art. Each item is created by Riccardo Malucchi with amazing details, these collars use only highest quality components so that the results are real jewels/collection. The work of Malucchi has been characterized by a work according to ancient tradition of Florentine leather processing. The company's experience has put its reputation at the top of leatherwear manufacturers, you would love the elegant details put onto this dog collar.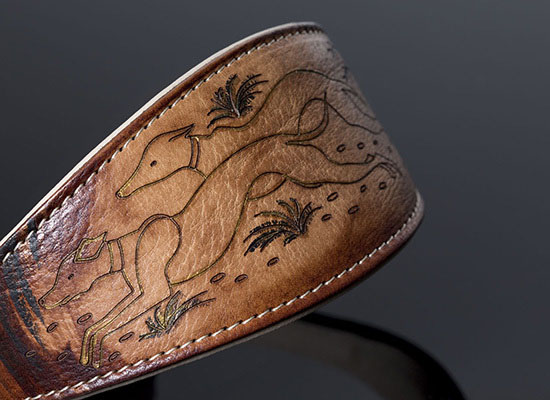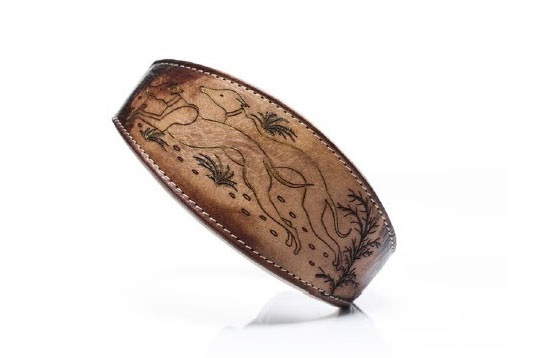 Bathing your dog is an important routine to keep them clean, but not all house/apartment has the right equipment to do so, that's when you need Rinse Ace 3 Way Pet Shower Sprayer. This tool allows your pet to enjoy indoor shower anytime, it's a nice sprayer with 8ft. long hose, flexible enough to bathe your dog/cat. Featuring 3 setting modes: gentle full spray, pulsating massage spray, and concentrated spray.
Bathing time for your pet becomes easier and much more enjoyable, use full spray when you need to rinse hard-to-reach underbelly, pulsating massage spray to relax your pet, while concentrated spray mode can be used to target rinsing delicate areas. This sprayer is equipped with flow lever toggles, from pause to light to full flow, you can save water and prevent any accidental sprays.
Tweets by @pawfipet