Browsing articles in "Dogs"
Adorable dog bed, Bohemian Workbench offers you a Retro-Modern Dog Bed which is handmade in details from walnut. Don't expect for a cheap rice, this dog house is designed and hand crafted with attention to details, you can even smell the rich mahogany material. Featuring retro design, this dog house represents beautiful piece of premium grade materials, crafted without any help from computer-assisted machinery by Charles Lushear . There are many cool furniture design you can also browse in his store, you'll be amazed by many unique and high quality furniture pieces.
Look at this Cute Denim Dog Harness, it comes with the same cute detachable backpack. Designed and made by PupaChurros, this stylish harness will turn eyes to your cute dog, also you can keep poo bags inside the backpack, so that you are always ready. That little backpack is also good for carrying treats.
To ensure your dog's comfort, this harness is fully lined, it features unique Velcro locking system for better security while walking on a lead. This is really cute and attention grabber, thanks to the matching backpack. The harness features front and back lined, double stitched to ensure its strength and durability.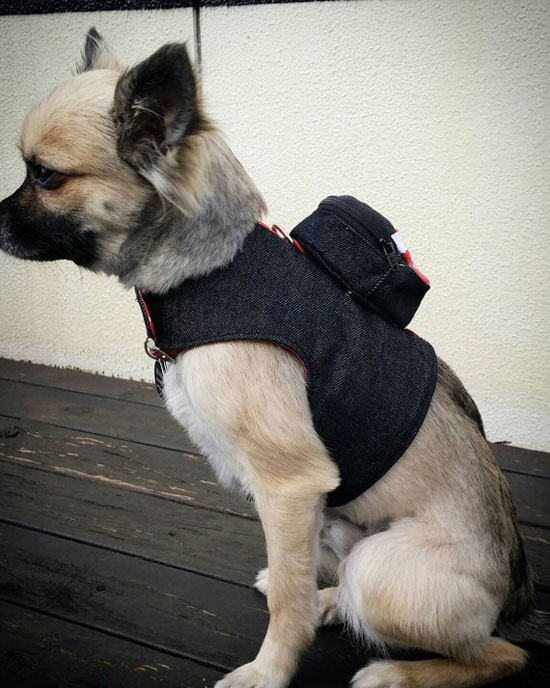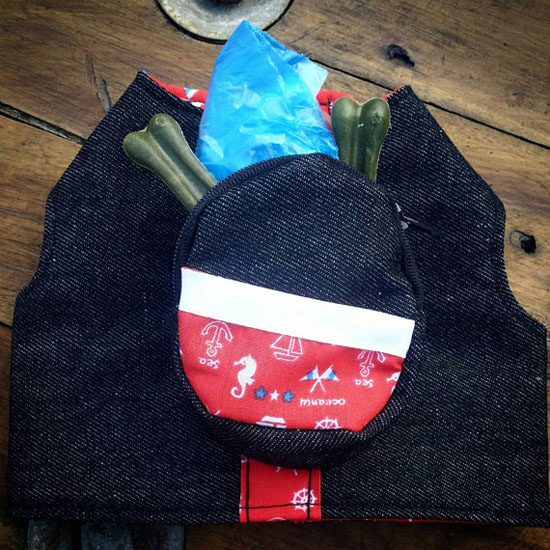 A stylish dog coat, Dog Coat Brooklyn is made with waterproof outside fabric to ensure it's perfect for rainy days. In colder weather, we're pretty sure that you dog would be much more comfortable inside this cozy and warm coat, the inner lining is made of ultra soft fleece. Aside being comfortable to wear, this coat also adds style to your dog with that lovely high neck collar. There are several size options available, it's perfect from medium sized to large sized dog. The inner lining is machine washable for added convenient.
Training your dog requires treats and toys, PupGym Dog Treat Pouch and Training Bag is a nice pocket bag to keep those treats and small toys. It features high quality material to keep all dog training essentials. The front large zippered pockets can hold your phone, keys, or a tennis ball, you can easily pull it to secure all items inside in one step. Inside this pouch, the inner lining is made of a light blue color, a nice color to help you locate treats or accessories much easier, it can also be pulled out fully for easy cleaning.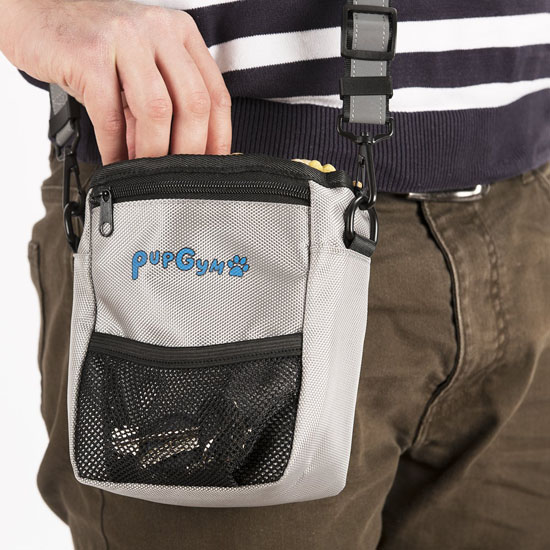 Kong Fuzzy Frog Squeaker Toy offers quality plush toy for your dog. Claiming to be "indestructible" might not be appropriate because there's going to be a dog out there, somewhere that can destroy that claim. However, we can assure you that the quality from this company is much better than most dog toys on the market. This plush toy squeaks when your dog bites it, it also comes with a free replacement squeaker just in case your dog manages to destroy it, you still have an extra.
We recommend that you purchase small instead of x-small size, even though your dog might be petite in size, many customer reviews mention that the x-small frog is actually really, really small (preferable for puppies). Your dog might be better play with the small size.
Looking for playful and cute toy for your dog? Checkout these Animal Squeaky Toys. Each one is designed to be endearing and very durable, promising hours of fun for your dog and you. There's squeaker inside each arm and leg, so basically, your dog would jump and have fun playing with it, even more, at the moment we write this review, the company offers reduced price when you choose two or more toys. Durable Tuffut Technology construction makes sure this corduroy plush toy can handle your dog's rough play.
Aquapaw Pet Bathing Tool combines water sprayer and bath scrubber in one, it makes bathing your pet easier and practical. Each Aquapaw comes with showerhead and garden hose adapter, in this way, you can quickly connect the hose to either a garden hose or behind a showerhead, thanks to easy-to-install splitter.
You don't have to worry switching between sprayer and scrubber, this wearable bathing tool combines best of both world, simply turn it on/off by making a fist. No more trouble in controlling your squirming dog while finding soap or sprayer, Aquapaw allows you to better control everything, its one-size-fits-all design would be comfortable to wear. Enjoy as water flows and you clean your furry friend, water is injected onto your dog's coat for faster rinse, the entire bathing process would be much more enjoyable.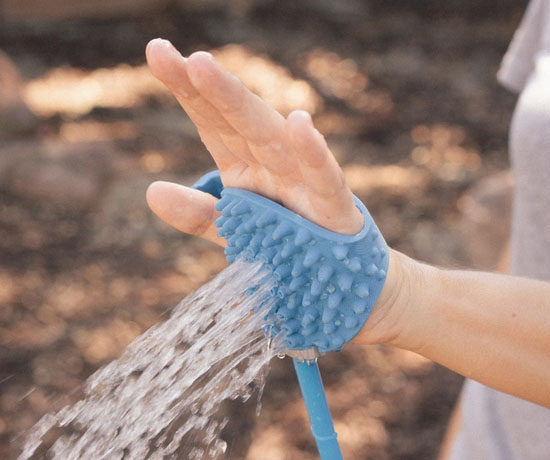 A fashionable pet tent for your dog, Modern Pet Teepee with Poles and Pad is purely handmade with love, a nice shelter when your dog wants to be alone or just take a nap. Started with play tent for kids, the maker decided to go further into creating a teepee for a dog. It has walls and entrance, it is also decorated with pompom trim. Yeah, a cool modern tent for your pet. In order to provide great supporting system, this tent is equipped with natural wood vertical and horizontal poles, they will ensure the teepee stand still at all times. You can also order a matching teepee for your children, let them play together happily :). [CLICK HERE to get order info about this Minicamplt Pet Teepee]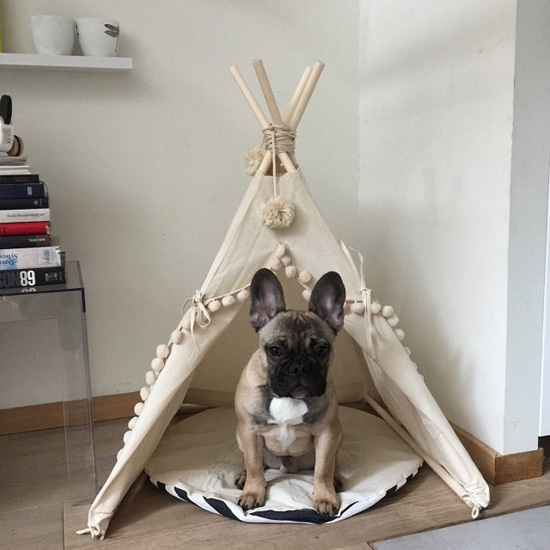 A good dog house has its price. For $3,650.00, you can get a modern and elegant dog house designed by RAH:Design. For the love of dogs, the company has designed MDK9 Dog Haus, a beautiful pet house that you don't want to hide, using the same techniques and materials that are used in modern homes nowadays. This concept dog house will certainly stand out among the crowds. Partnered up with Modern House Numbers and Jax and Bones, RAH:Design has created modern name plaque and a range of custom dog bedding to make sure your dog gets only the best.
Made from Brazilian teak and powder coated steel, MDK9 dog house would fit nicely inside your modern home. No need to hide it in your backyard.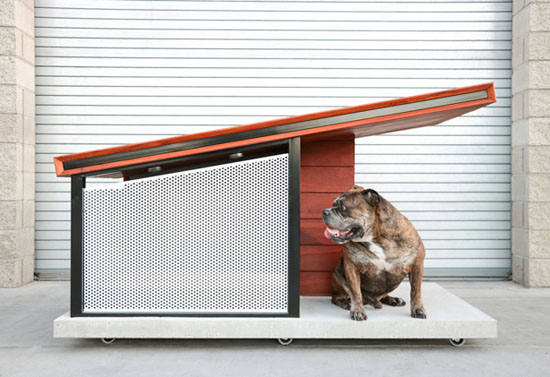 Not only dogs that hate flea season, so are we as pet owners. There are many pets that can survive this season with clean coat, but not all dogs are so lucky, that's why you need Bayer Seresto Flea and Tick Collar. This product has been proven for safe and effective protection from fleas and ticks for dogs, unlike flea drops that need to be applied after every month, this product is easy-to-use and offers protection up to 8 months.
Seresto flea collar offers an affordable option yet works as good as other famous brands on the market. This product combines imidacloprid and flumethrin, these two ingredients provide dual action against fleas and ticks. So, basically not only this collar kills fleas and ticks, it also prevents future infestations. The collar is odorless.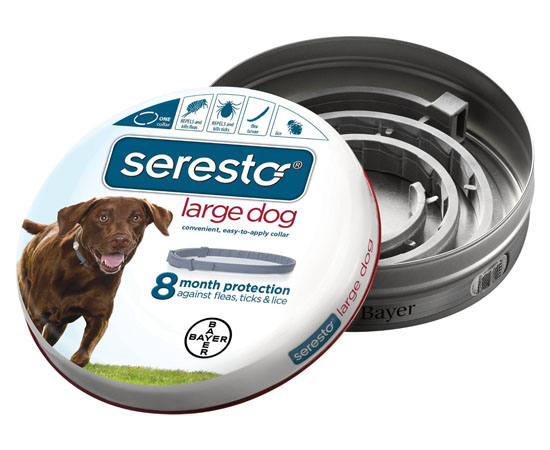 Tweets by @pawfipet