Search results for "dog toy"
Inspired by geometric shapes and art, Odin modern puzzle dog toy was born. It's a unique puzzle toy with integrated flaps where you can easily fill in your dog favorite treats, different sized holes allow for different size of treats. You can start teaching your dog how to play with this puzzle by using small treats or kibble, in this way, they will easily fall out of the 4 holes on the sides of the toy, your dog would learn that they can get those treats by gently rolling or picking up/dropping Odin.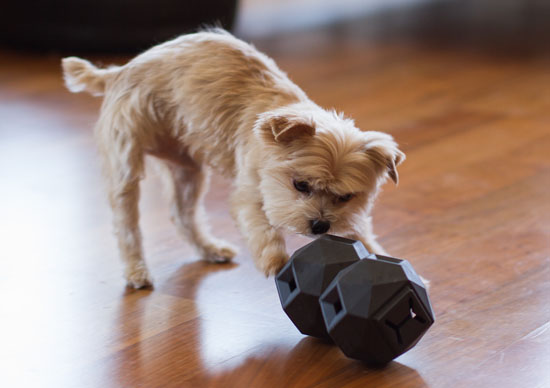 Dogs can get bored with their toys and most often than not they can resort back to chewing your precious shoes. So, why not giving your dog a unique and wacky new toy to chew? Checkout Kurgo OriGummi dog toy, available in 2 models, each one is inspired by origami, it stands heavy chewers. Each one is made from a rugged nontoxic plastic with central compartment (Crane model) that you can use to keep some treats to encourage your dog to play with it for hours. Now, Kurgo OriGummi dog toy is more irresistible than your shoes. The edges are gentle on gums and teeth, they help to brush your dog's plaque away, even during play time. There are 2 internal squeakers (dog model) to persuade your dog to keep on playing.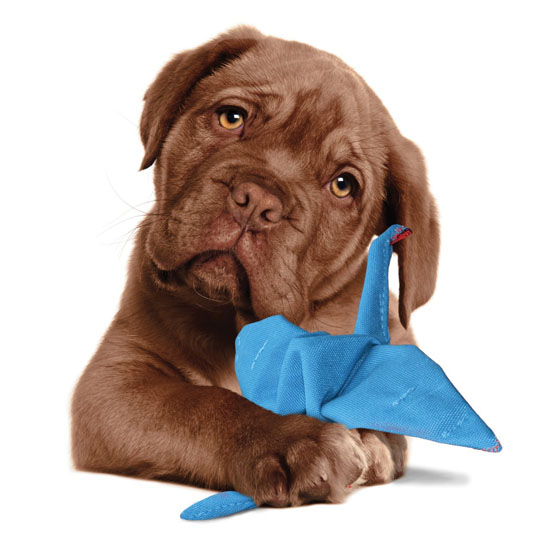 KONG Cozie Marvin the Moose Dog Toy is so adorable, it's a soft and cuddly plush toy for your best furry friend. Dogs can be rough, this toy has been made with extra layer to provide extra tough toy, an ideal toy to play fetch or simply as a comfort to your dog. Many customers have said how much their dogs love Kong Moose toy, they play with it almost on daily basis.
This is actually just one of 10 available characters, it squeaks to help entice play. Watch as your dog carry KONG Cozie Marvin the Moose Dog Toy everywhere, toss it, shake it, pull on it or even chew it. The sturdy material really helps to allow this toy last for a long time.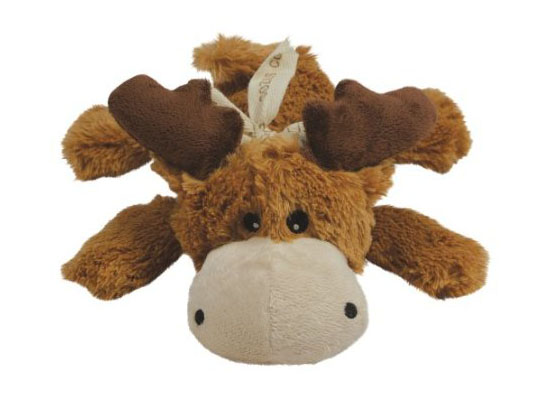 Nice colorful KONG Air Dog Squeakair Birthday Balls Dog Toy that will brighten your dog day. This toy combines two canine favorites which are squeaker toy and tennis ball, so you can be sure your dog will go crazy over this toy. It's not just another toy made in China, this product is made in USA and uses only durable, high-quality tennis ball material. The ball is pretty bouncy, it will make any dog's birthday a hit. Don't worry about the squeaker, it's been hidden inside the rubber with felt covering that won't abrade your dog's teeth, so it's very safe. Measures 2-1/4 inches in diameter, it is recommended to be used for medium dog breeds. If your dog loves to fetch, we highly recommend this dog toy.
The only annoying thing you'll be dealing with it's the constant sound of the squeaker, this noises make your dog very happy. We're pretty sure your dog will put smile on your face as you watch your best pal playing with KONG Air Dog Squeakair Birthday Balls Dog Toy.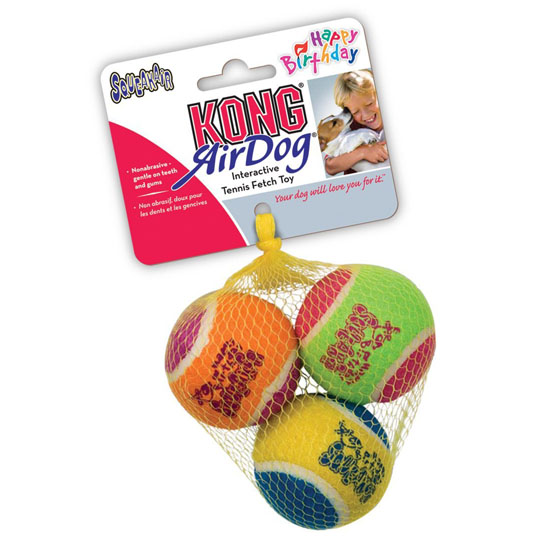 This Kyjen plush puppies squeaker mat long body dog toy is perfect for larger sized dogs. Unlike the other Kyjen plush puppies squeaker mat dog toy we have previously talked about which is perfect for puppies or small sized dogs, this one is oversized dog toy to keep your best furry friend busy all day long. It features outrageously oversized long body, in fact if you want something longer, we think the super size Ginormous Gator squeaker mat is your best choice. This toy squeaks almost anywhere you touch, no wonder it can be one of your dog favorites.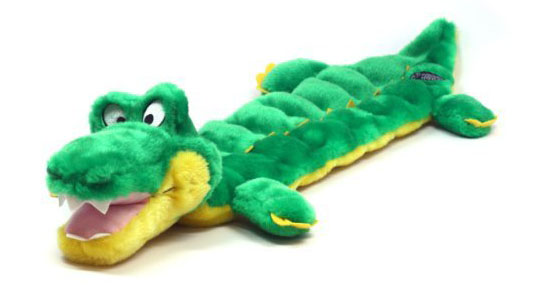 KONG Air Dog Squeaker Football dog toy has been known to be one of dog favorite toys. Why dog love it? Because it's the combination of a tennis ball and squeaker toy, yeah, you know dogs are crazy about the tennis balls. Each of this versatile football covers an irresistible squeaker inside. When you play chase and fetch with your dog, this dog squeaker football will become a fun addition with its silly bounce.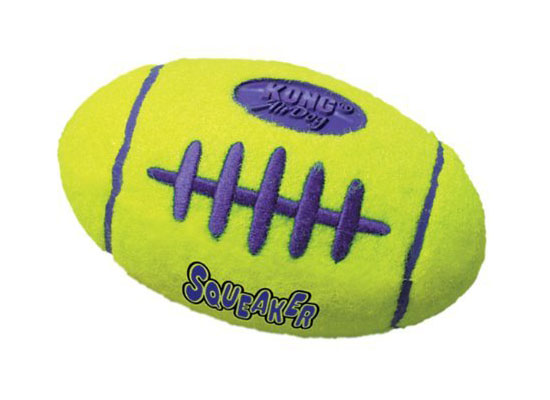 Looking for playful and cute toy for your dog? Checkout these Animal Squeaky Toys. Each one is designed to be endearing and very durable, promising hours of fun for your dog and you. There's squeaker inside each arm and leg, so basically, your dog would jump and have fun playing with it, even more, at the moment we write this review, the company offers reduced price when you choose two or more toys. Durable Tuffut Technology construction makes sure this corduroy plush toy can handle your dog's rough play.
No dog will get bored with Kyjen Hide-A-Squirrel Puzzle Toy. This fun plus dog toy keeps your dog entertained for hours, watch as your dog plays around with each of these chipmunks. Yes, there are 3 squeaker squirrels in this unique plush tree trunk, even if your dog is pretty rough, this toy can handle it. If your dog seems confused on how to play with it, read the instructions on the box, it'll teach you how to make your pet plays with this toy. Dog treats always work great to entice your dog to start playing with it, if your dog is the type that loves digging, stuffed things or playing hide and seek, then this toy is perfect.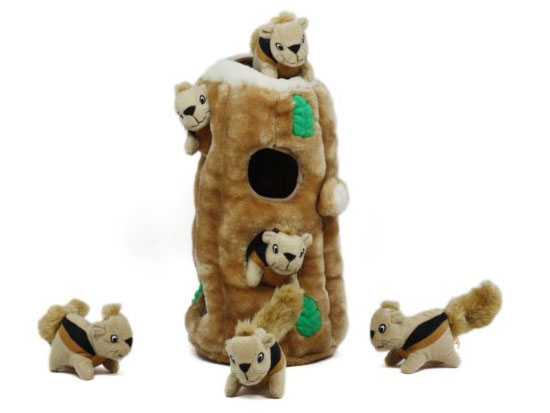 Play fetch will become much more fun with Chuckit! Ultra Dog Ball Toy. This orange ball is made of natural hard rubber and very bouncy, you dog would be thrilled chasing it around. Unlike those regular tennis balls, it can stand your dog's teeth, he won't be able to chew it like his other ball toys. If your dog could swims, this ball would also be a great toy because it floats, making it a perfect fetch ball for pools and ponds.
Unlike tennis balls which are covered with fibrous fluffy felt, this ball is completely hard rubber, therefore cleaning the dirt and grass will be piece of cake as they don't stick. Just for your information, dogs also hate dirty balls.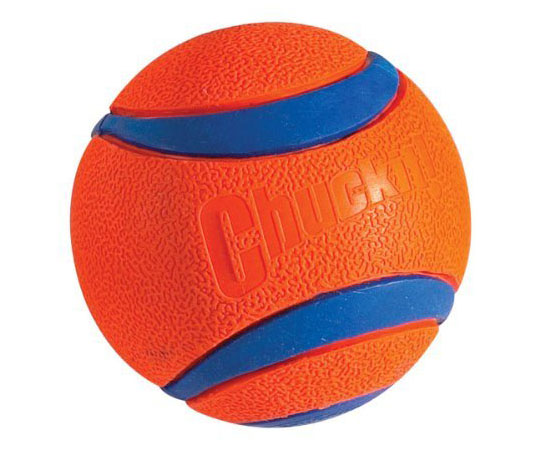 Kyjen always comes up with a collection of great toys for our dogs, the collection of Kyjen Plush Puppies Dog Squeaker Mat Toys speak for themselves. Available in 4 different options: Hedgehog, Girl Hedgehog, Sheep and Squirrel, these toys provide hours of fun for your dogs. A very happy customer in fact requested to give an award or some sort to whomever designed these stuffs. Designed to look like a small mat, this toy features 16 squeakers on almost all of its body. Therefore, it keeps your dog occupied for hours by squeaking almost anywhere it's touched.
Tweets by @pawfipet
Recent Searches