Search results for "dog toy"
This bag is certainly a nice help for a short trip, such as going to the vet, travel by car or plane. Perfect for both dog or cat, SturdiBag Pet carrier features patented, award winning flex-height design. Although the company mentions "large", this bag actually pretty compact, ideally for small to medium sized breed. Light and durable, it can safely carry your pet up to 40 pounds, so if you have Jack Russel Terriers or Cavalier King Charles Spaniels, or any other small breed, you'll be just fine with this bag. The size is also perfect when you travel with your pet by plane, it is simply one of best in-cabin pet carriers. The egg crate style interior provides comfort to your pet.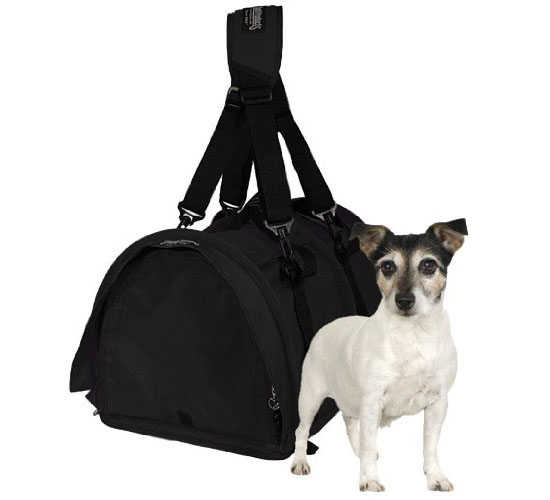 Kitty Cactus Scratch Post with Pom Pom is a great scratching post instead of your precious furniture. Entice your cat with cat nip, this durable and attractive scratch post can handle a rough play, both of you and your cat will love it. It satisfies your cat natural instinct to scratch, available in a wide variety of styles and sizes to fit your cat's height and your budget as well. This model measures 10-1/2-inch width by 11-inch depth by 16-inch height, it's ideal to keep your kitty active for hours, a great way to make your cat exercise. The post is covered with long lasting carpet and with its durable construction, it lasts for years.
Where to buy Kitty Cactus Scratch Post with Pom Pom?
– GRPet
– Amazon
– Newegg
Let's have picnic with your pet, checkout IRIS Pet Carrier with picnic basket design, it seems this is the perfect carrier to take with you. This adorable pet carrier is designed with comfortable ventilation to ensure your pet will get plenty of holes on all sides for peeking out. The top open design allows for easy access to your pet, as you prepare the dishes, your little furry friend can pop his or her head out to checkout on you. Measures 12.25" x 13" x 19.25", this carrier can accommodate a big cat and still offer spacious room.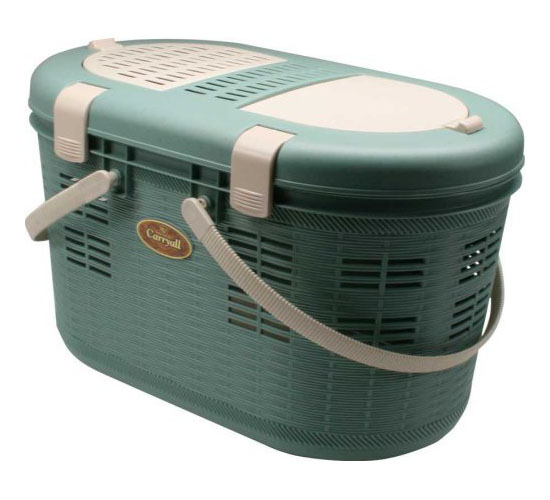 Keep your pet safe indoor or outdoor using IRIS Plastic Pet Pen (CI-604). It's a safe enclosure for your pets constructed from commercial-grade plastic, perfect way to let your dog play under the sun or just temporarily keep your dog in certain area of the house. This pet arrives in parts but it's really easy to assemble, you'll be glad to have this pen. There are 2 models: 4-panel and 8-panel, if your pet is small, we consider the 4-interlocking panels would be sufficient as it provides 36 x 36 inches space for your little furry friend to rest and play. Double steel door latch ensures your pet safe inside. For outdoor use, the panel connectors that look like spikes can be used to keep the pen secure on the ground.
Take your dog out on a great outdoor adventure with you. Don't forget to put Durango Vest on your dog to keep your furry friend safe during outdoor activity. This puffy sleeveless coat boats stylish color combination, comfortable and warm fleece interior and water-resistant exterior. The cool smart patch pockets have been designed to enable you to carry some dog treats or other small toys for your best pal.
Durango Vest from Trixie and Peanut is lightweight, it has sewn-in leash hole and available in 2 model: Telluride (combination of pastel blue, cream and pea green) and Breckenridge (combination of apple red, grey, silver and black). Keep you dog stylish and safe during any outdoor activities with this vest.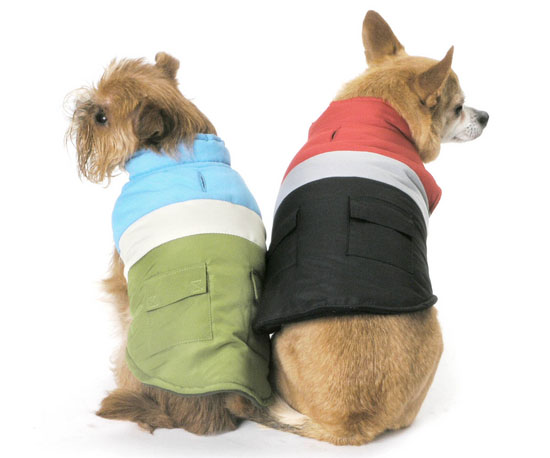 From : Trixie+Peanut
Many people think that Kitty Kat Condo is for outdoor use only, it's usually used to house stray cats. In this way, the cats can come and go as they please. However, we can tell that Kitty Kat Condo works great for indoor and outdoor use. The idea of having a cat's house is to keep your cat warm in winter, well, this one can also keep your cat cool in summer. It measures 26" x 25.3" x 18.5", pretty spacious to house 2 cats, some people feel reluctant to buy this product due to its size when they only have 1 cat. Therefore, it's important to make sure you have the space needed for this unit.
Petmate Burrow Bed wraps your lovely pet in warmth, comfort and style, a perfect bed pets who like to burrow. Dogs, cats, ferrets, they all will nesting on this bed that even when you call them, they'll ignore you. This 25-inch pet bed is a great bed to satisfy your furry friend's nesting instinct as it's been designed with super soft cushion and a hood to provide a sense of security.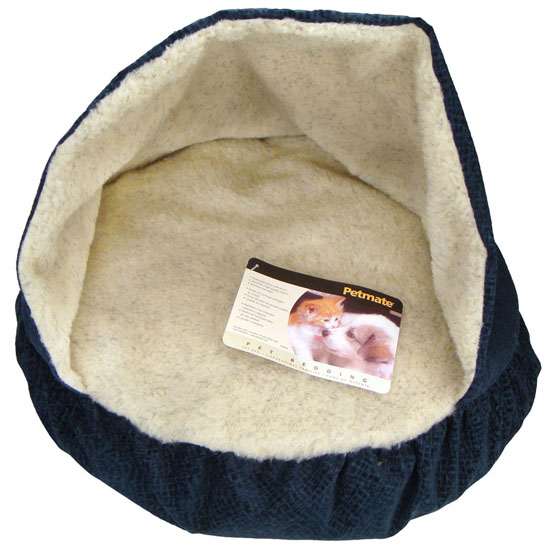 Tweets by @pawfipet
Recent Searches